Monday, May 9, 2011
These were some of the photos of us taken in the restaurant...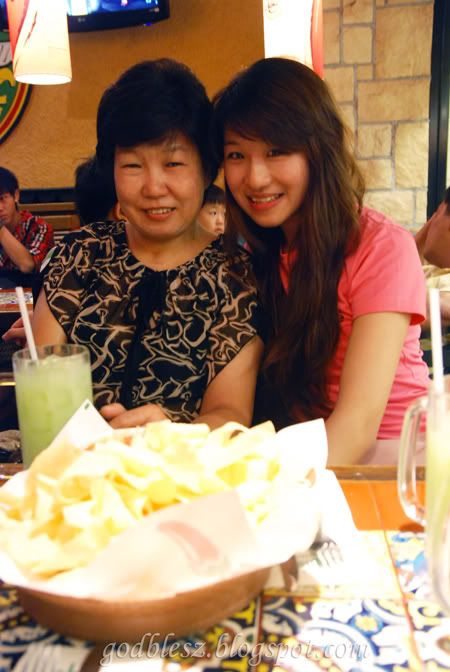 My mum and my younger sister..Happy mother's day!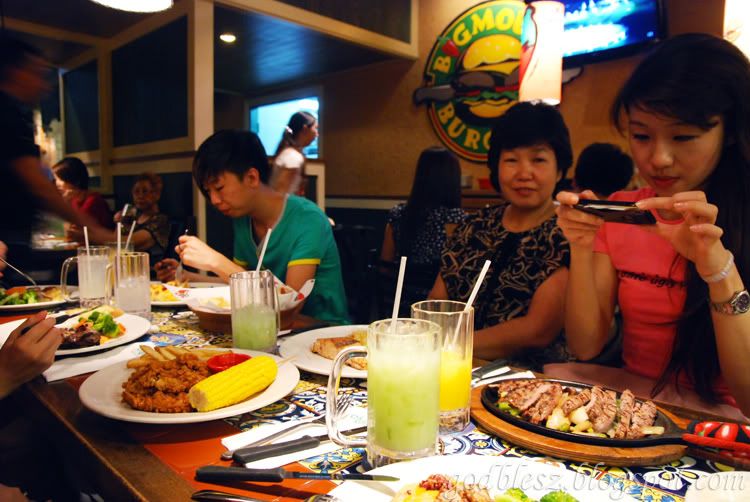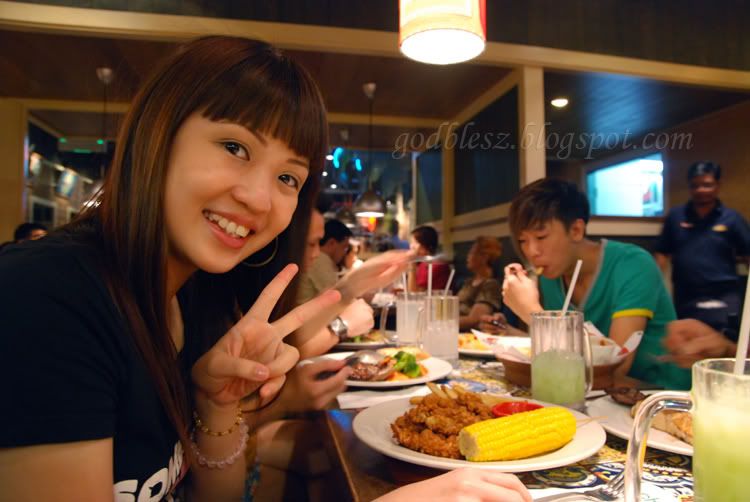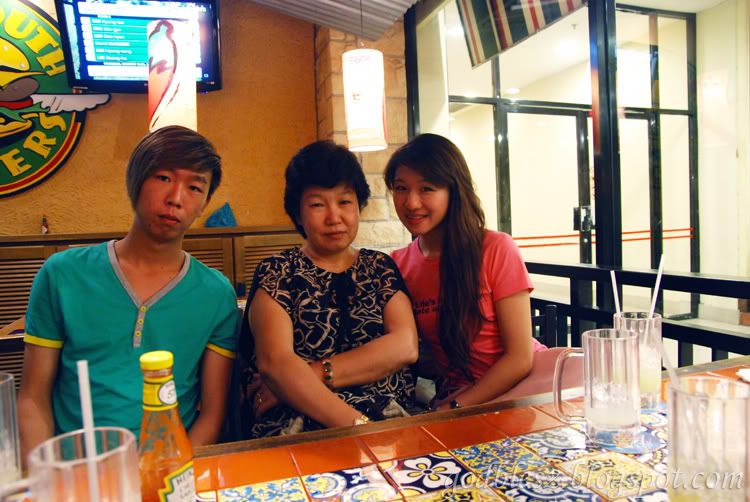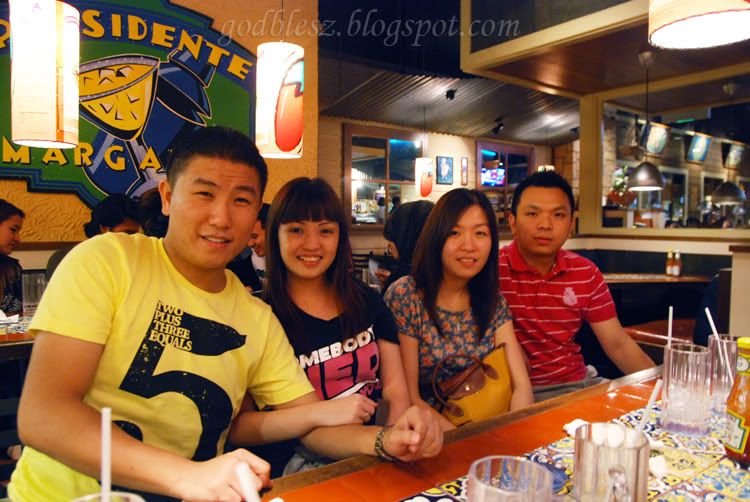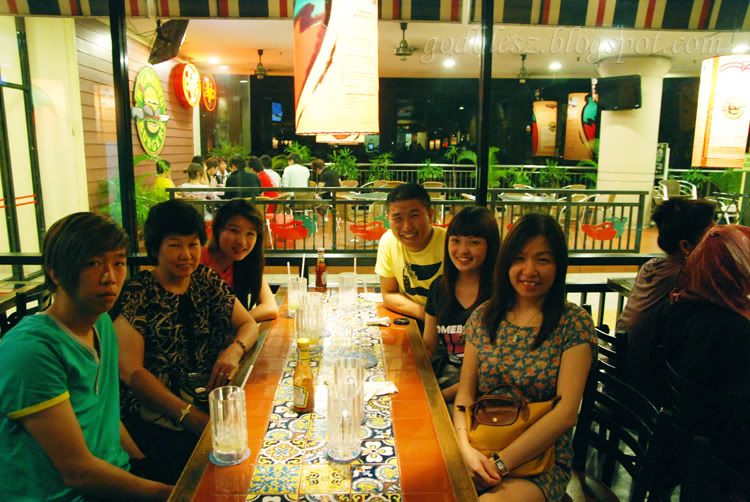 Posted by

GoDBleSz
at 9:49 AM
0 comments

Sunday, May 8, 2011
Yesterday, i went to Chili's @ One Utama to have dinner with my family members, to celebrate mother's day with my mum...
Reached there and waited for less than an hour, we finally got our seats...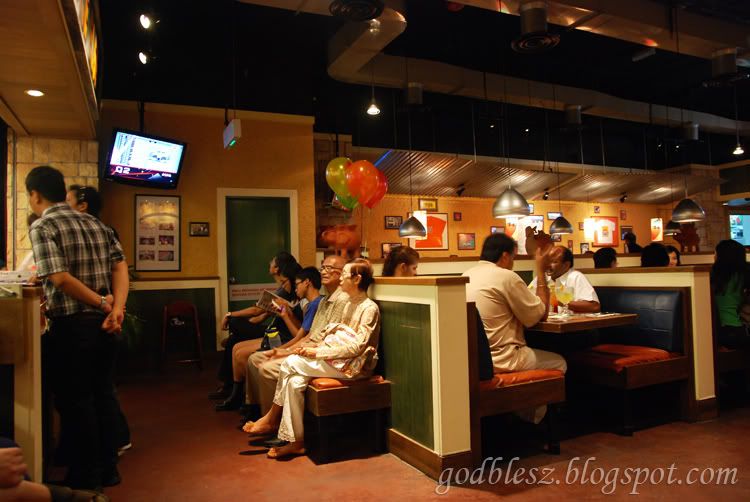 Took this while waiting for our seats...The waiting list was very long...
I was expected to wait for at least an hour, but surprisingly we waited for less than an hour and we had our seats finally...Ordered our food immediately after that...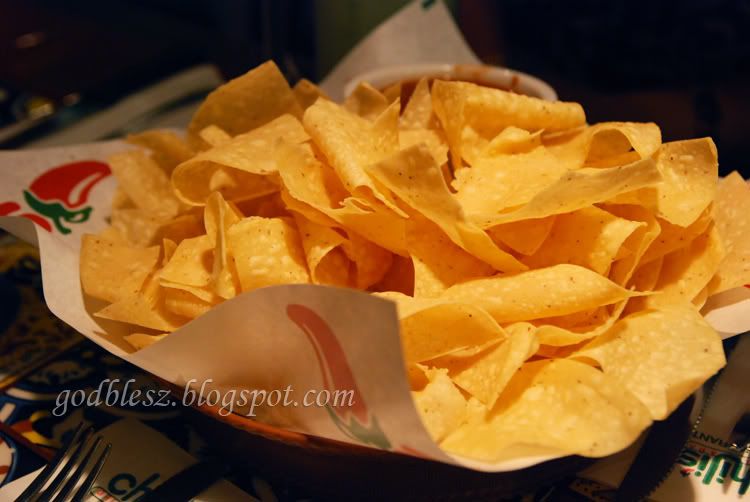 Bottomless Tostada Chips - Warm and crispy tostada chips with flavoful house-made salsa. A must order whenever i visit to Chili's...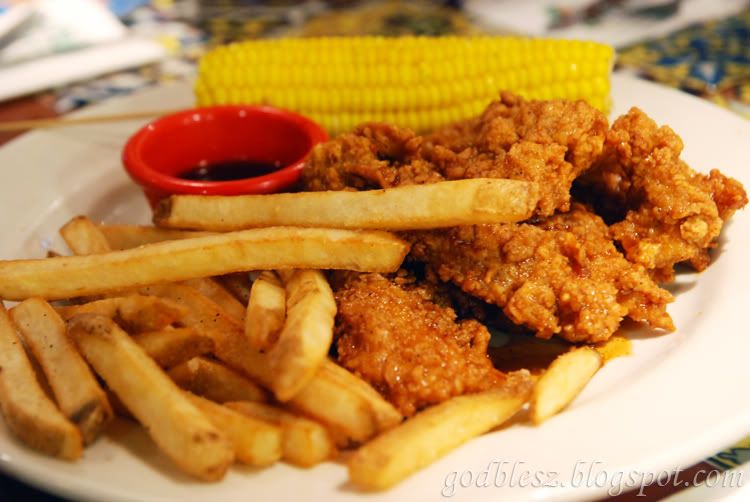 CRISPY HONEY-CHIPOTLE CHICKEN CRISPERS® - Strips of chicken hand-battered then breaded and fried to perfection for the extra crispy crunch. Then topped with our spicy & smoky honey-chipotle sauce. Moon ordered this, and the reason was the dish's photo look nice -_-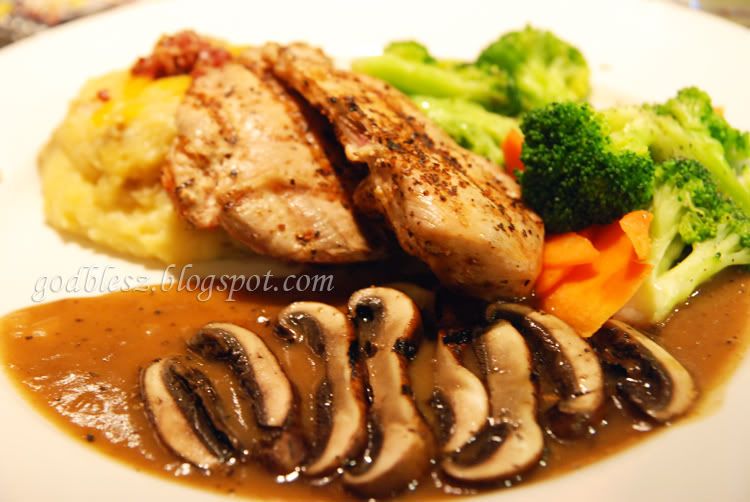 FIRE-GRILLED CHICKEN & PORTOBELLO - Fire grilled chicken breasts with a marinated Portobello mushroom served over zesty peppercorn sauce with loaded mashed potatoes (beef bacon) & seasonal veggies. I ordered this, the breast meat was quite dry for me but the sauce and the mashed potatoes were good...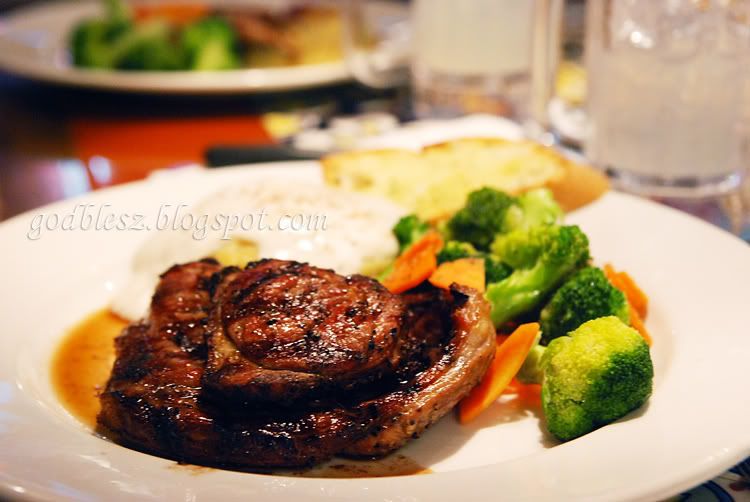 LAMB SHOULDER - Grilled lamb shoulder with Chili's special marinade. Served with mashed potatoes with black pepper gravy, seasonal veggies & garlic toast.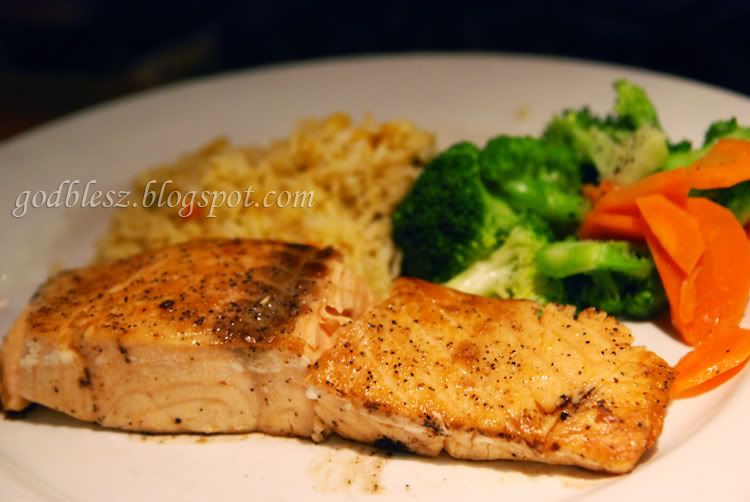 GRILLED SALMON WITH GARLIC & HERBS - 8 oz salmon fillet seasoned with garlic & herbs. Served with rice and seasonal veggies. My mum ordered this, i like salmon very much...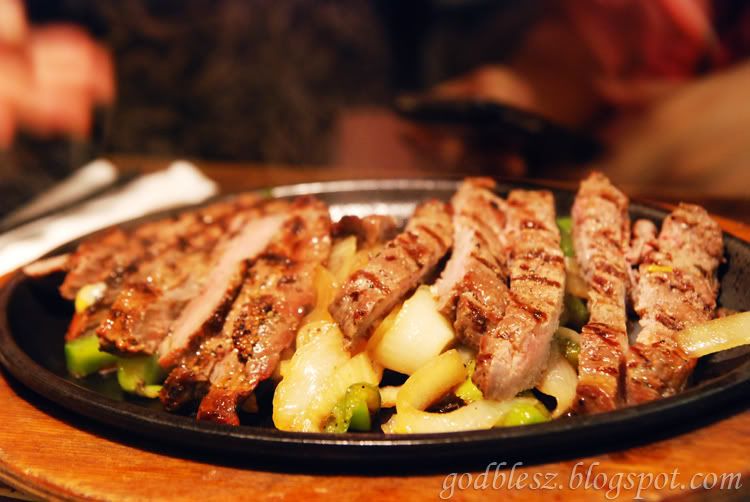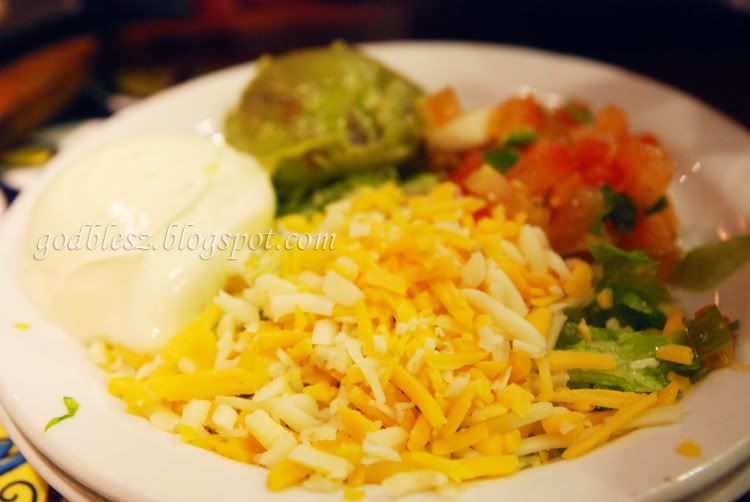 BEEF FAJITA QUESADILLAS - Fajita-marinated chicken with grilled onions and Jack cheese in tortillas. Served with sour cream and house-made pico de gallo.
To be continued...
Posted by

GoDBleSz
at 11:21 PM
0 comments

Few days ago when i was surfing around in Facebook, then i saw a friend of mine shared the news of new GSC iPhone app with new feature. The new feature is very useful which allow us to purchase movie tickets with the app directly (previous version only allow you to check the movies time).
I found that this is quite good so i had downloaded it and installed on my phone in case i need to use it.
Then when i was in Melaka last Sunday(1st May 2011), public holiday and everywhere was crowded, after i ate the Nyonya Laksa @ Donald & Lily and Baba Cendol @ Jonker88 Dessert, the weather was so hot and we had no mood to walk on the crowded Jonker Street. So we decided to go to Pahlawan Mall and then decided to watch movie while waiting for Capitol Satay Celup to open at 5pm (we actually went there to target for food only, LOL XD)...
When we reached GSC, OMG crowded again...Then i suddenly think of the new GSC app, so i took out my phone and launched the app to try to purchase movie tickets for the first time.
Choose the cinema...
Then date...
Then movie...
Time...
Your details, and i can only used Maybank2u to purchase movie tickets for now...
Total number of ticket...
Choose seats...
Then proceed to the payment @ Maybank2u...
Payment has been done successfully...
And i got the confirmation ID to collect my ticket straight away...
Phew, luckily...Able to skip the long queue...
Alright..That's all for today...Hope i can update again soon =P
Posted by

GoDBleSz
at 10:47 PM
1 comments