Bangkok Trip - First Meal in Bangkok
After we check-in, then DziYieng's aunt brought us to a have dinner at Bug & Bee, which located near to Sala Daeng BTS station...The restaurant operates 24 hours daily and the food and fruit juice is quite delicious...
Some photos of us and the food & drink...Enjoy~~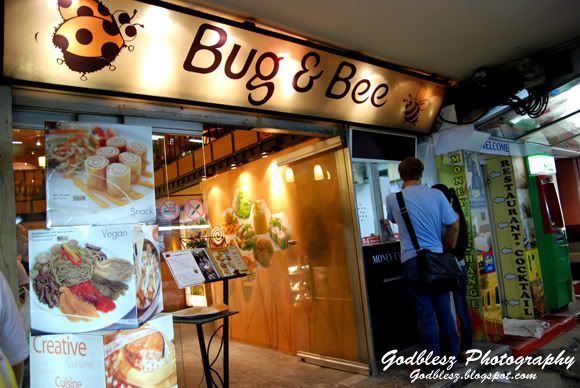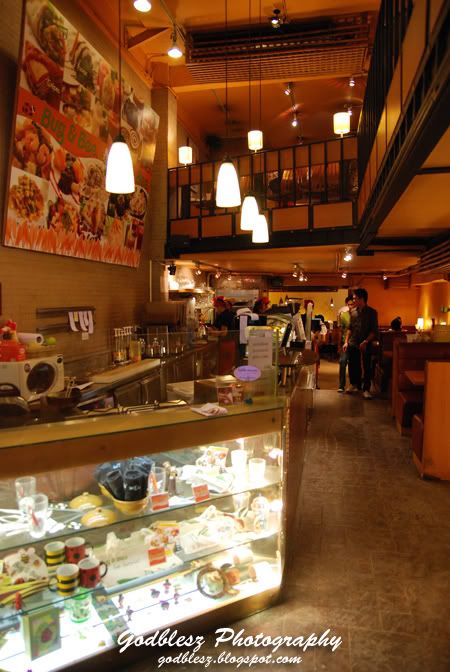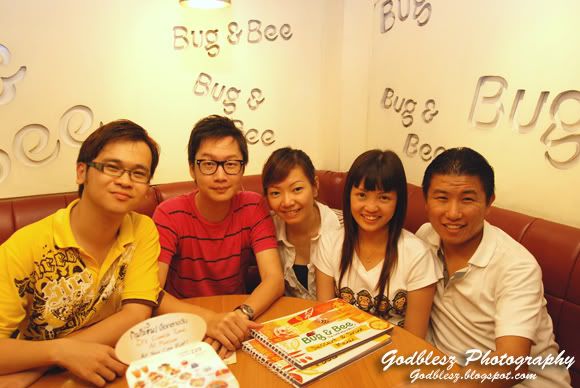 KuanHoong, WeiChih, PuiLim, YuetLeng and me...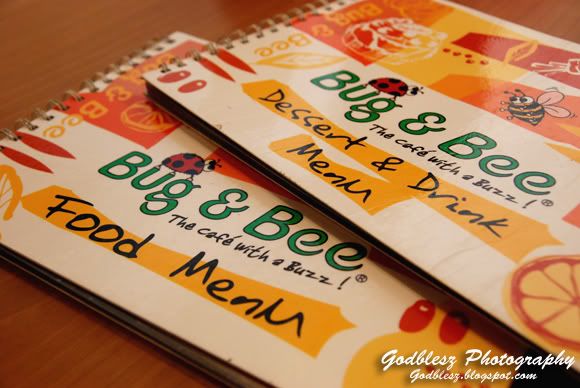 The menu...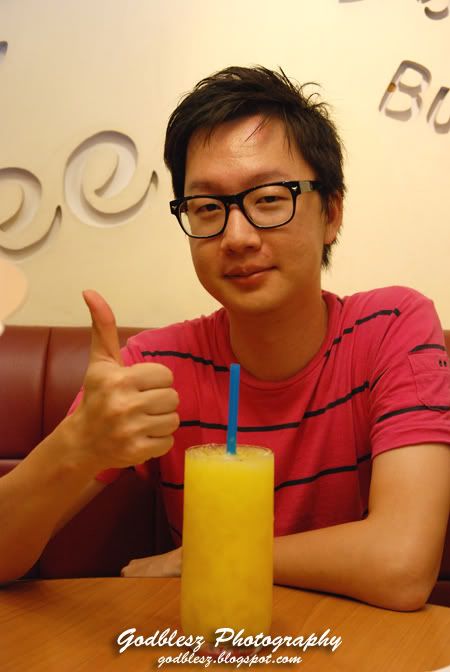 WeiChih with his Mango Juice...
YuetLeng and me...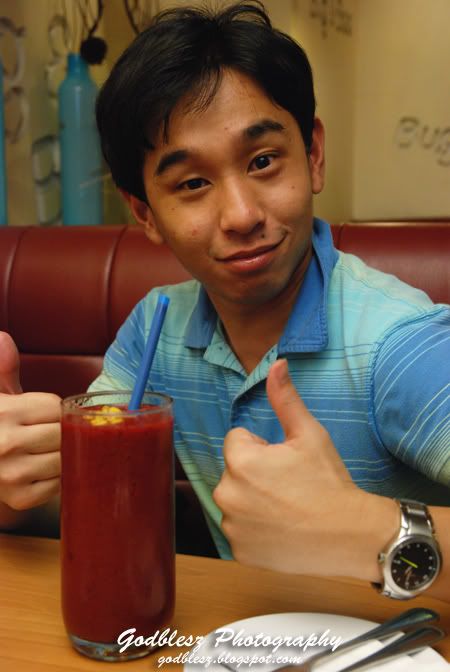 Donny with his drink...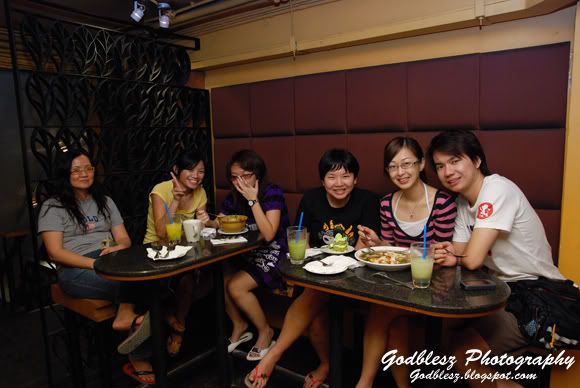 Others sit at another table...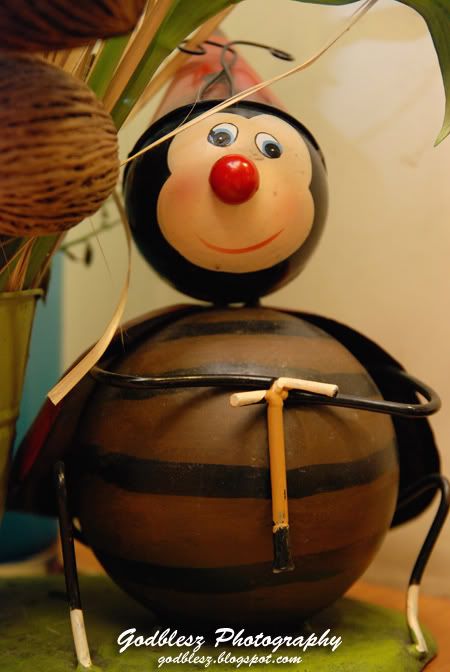 Decoration...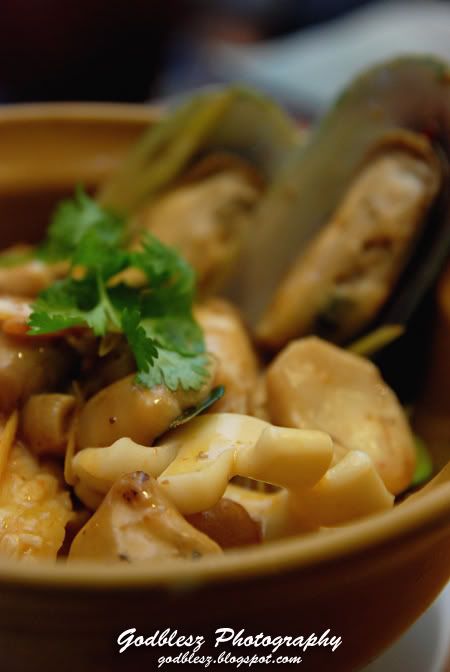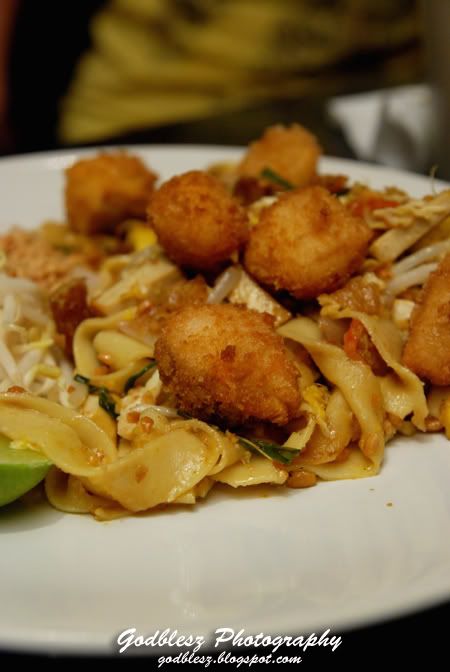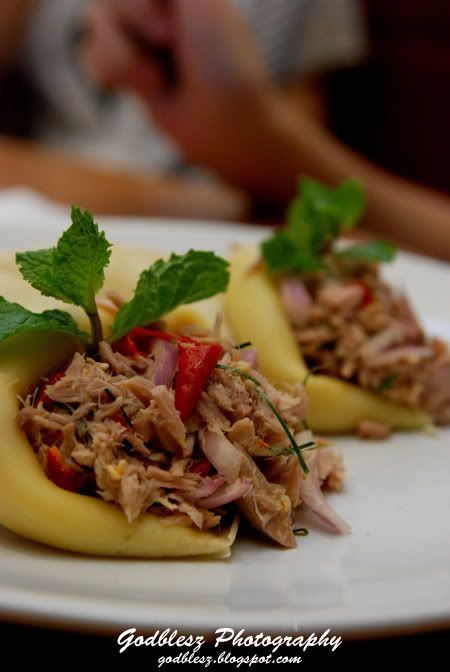 Crepe with Thai Style Tuna Yum Salad(115baht), very sour and spicy, hahaa...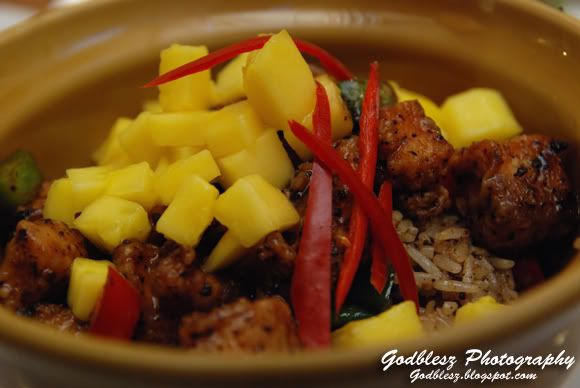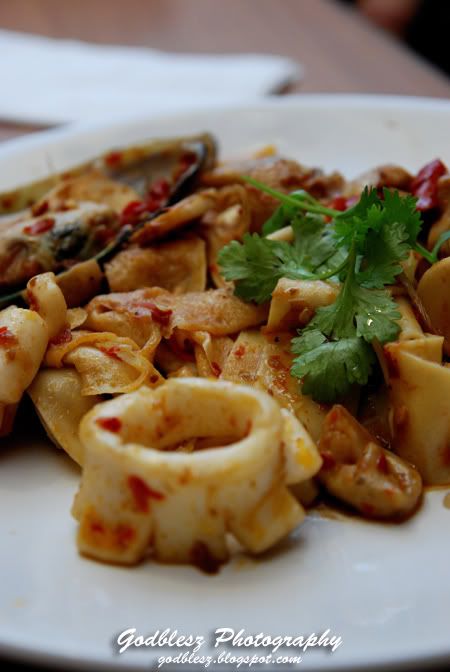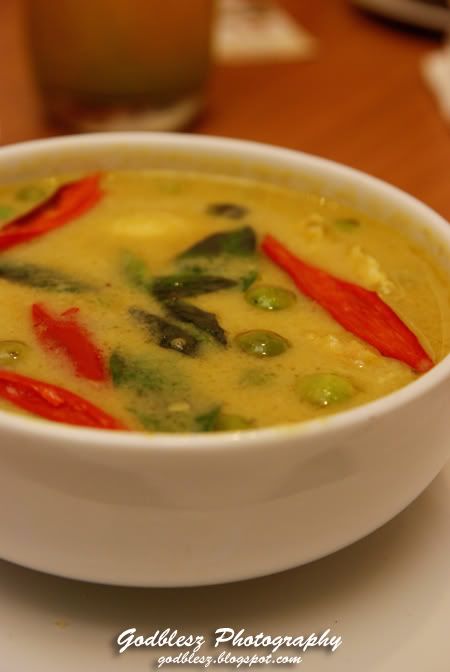 Green Curry with Crepe Noodle & Rice with Chicken(85 baht), quite tasty, not bad...(Noodle and rice, refer to the photo below)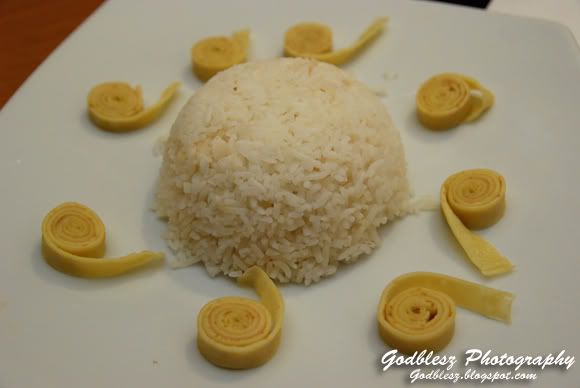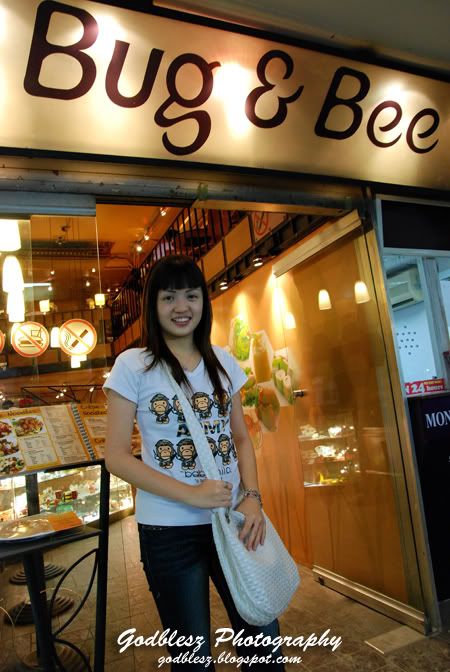 Lastly, i took this photo for YuetLeng before we left...