After the church wedding, we attended Valentine and Mageswari wedding dinner at Kelab Golf Negara Subang. We reached there at 7pm++ and since it was still early, i walked around and took some photos...
This is the hall...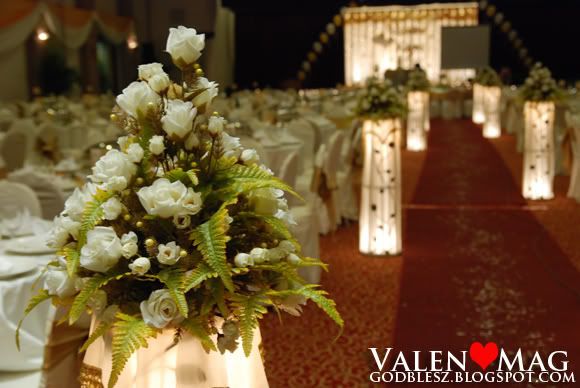 The flowers decoration...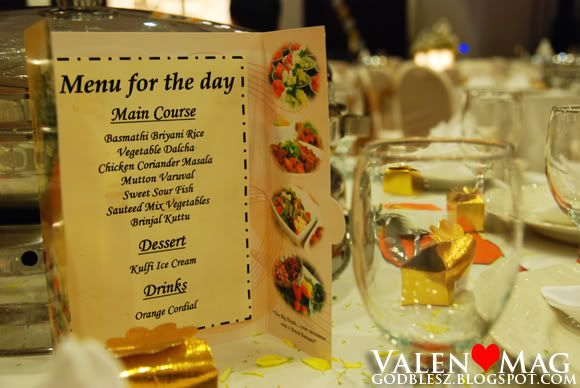 The food's menu of the night...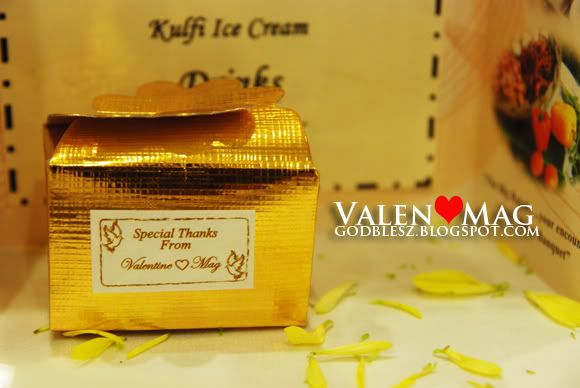 Cute little golden box...Got gold inside? =P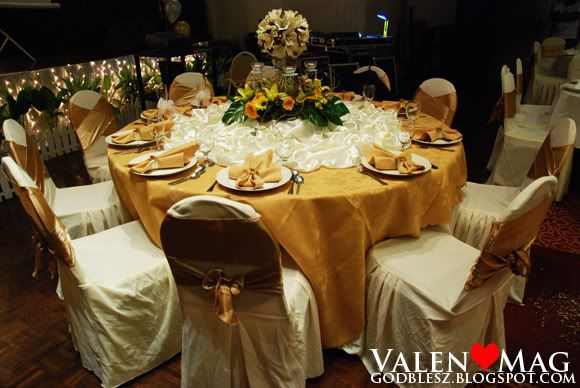 The VVIP's table =P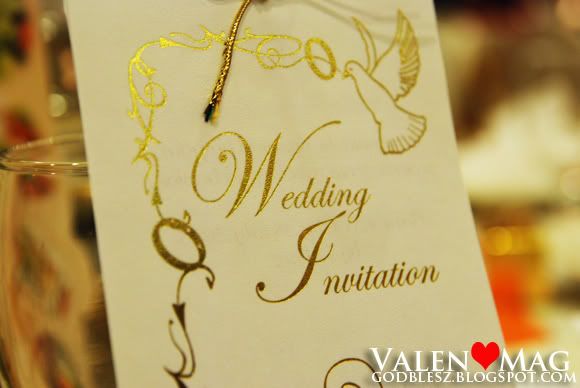 The invitation card...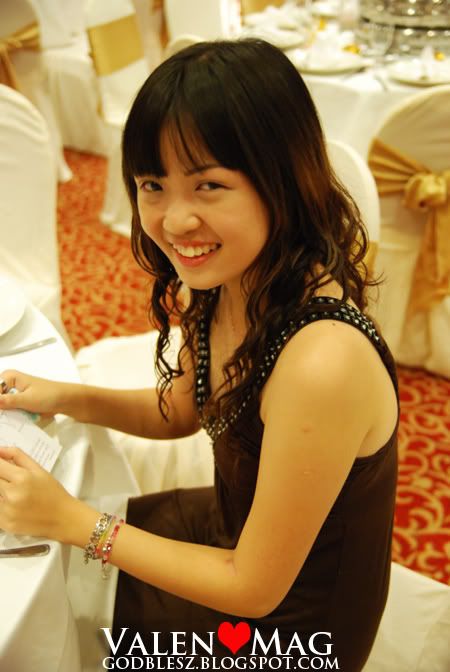 Hehe...YuetLeng...
The entrance to the hall...
Let's welcome the bride & bridegroom........tomorrow lol lol =P
Anyway, Selamat Hari Raya and hope you enjoy your holidays =)