Microsoft Tech.Ed SEA 2008 @ Kuala Lumpur Convention Centre
Last month, i was lucky enough because my manager gave me a chance to participate in this Microsoft Tech.Ed South East Asia which being held at KLCC. It was a 4 days conference and there were close to 3200 delegates, partners, trade visitors and media attended the Microsoft's premier and largest annual IT conference in South East Asia.
On the first day, i reached KLCC quite early to collect my conference's pass and a free bag, then i attended the Keynote session at Plenary Hall...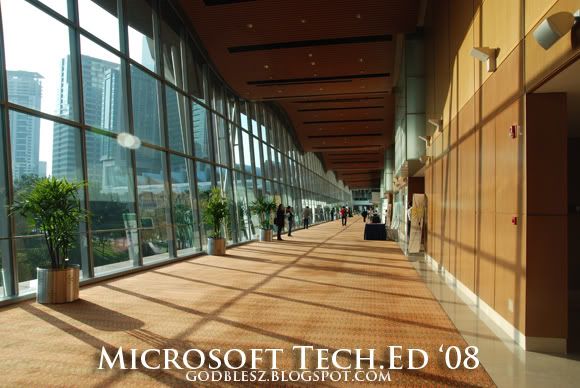 It was a sunny morning...Hahaa...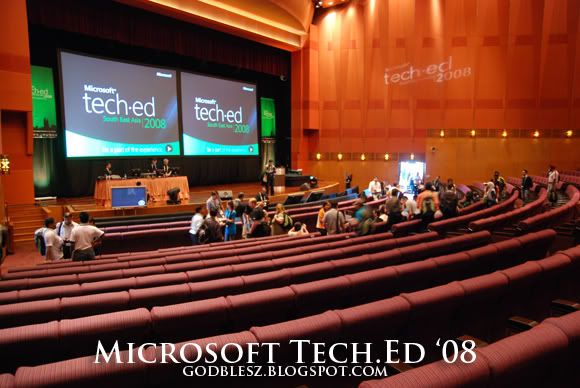 Not many people yet, grab a nice seat first...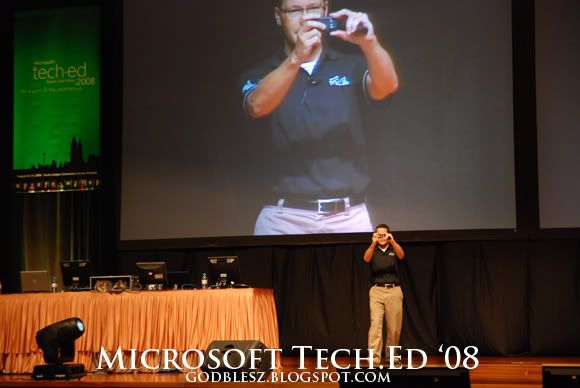 The Keynote's speaker, Ward Ralston(Windows Server Group Product Manager) was taking photos of us because he said he had promised his dad to do so, lol...
After the session ended, we then went to banquet hall to have our lunch, which will be provided throughout the 4 days training...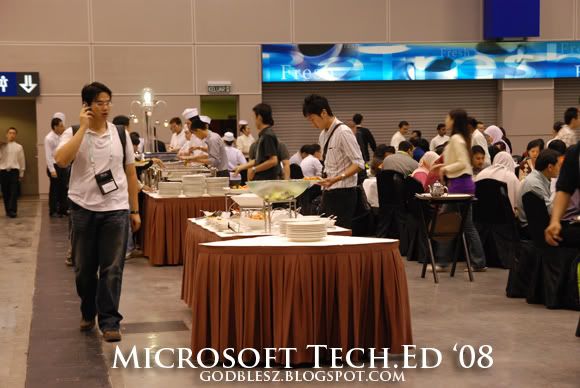 Buffet style food, the food was taste normal normal only lol....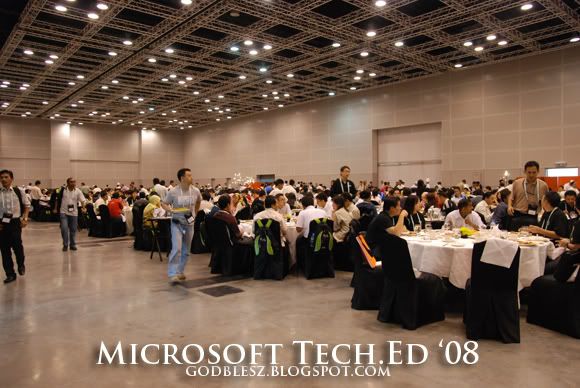 After that, find a seat and enjoy your food, heee....
There were a exhibition hall, where all the Microsoft's partners had their booth to exhibits their products and technologies...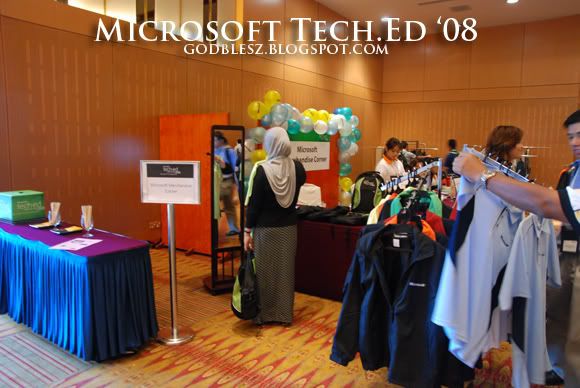 This is Microsoft's merchandise selling corner...Want to get a souvenir?This is the place...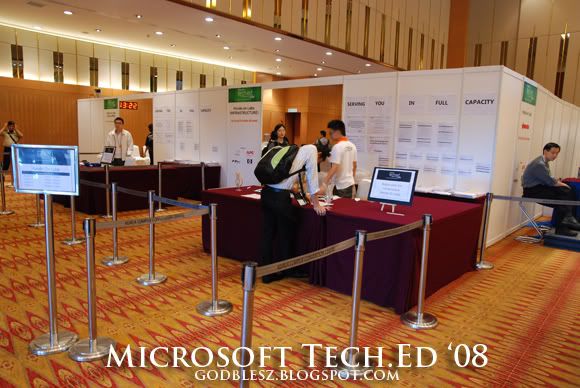 The Hands-On Labs, where you will be able to experience and understand the products clearly with the guidance from the Microsoft's experts...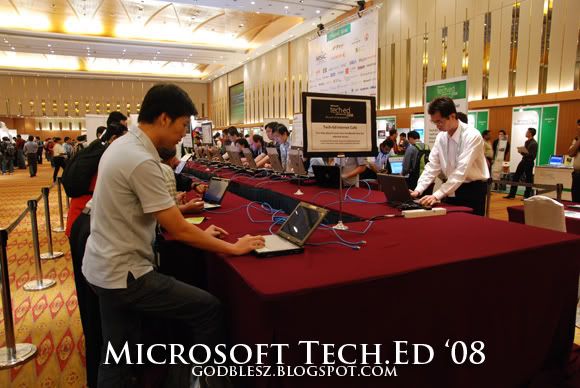 The Tech.Ed Internet Cafe, you can have internet access and download the track's slides here...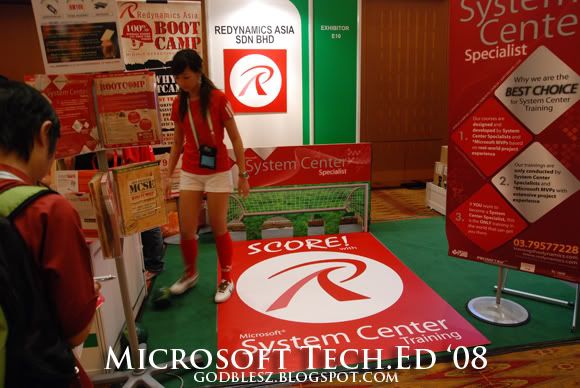 There were booths that you can play a game there and win some prizes...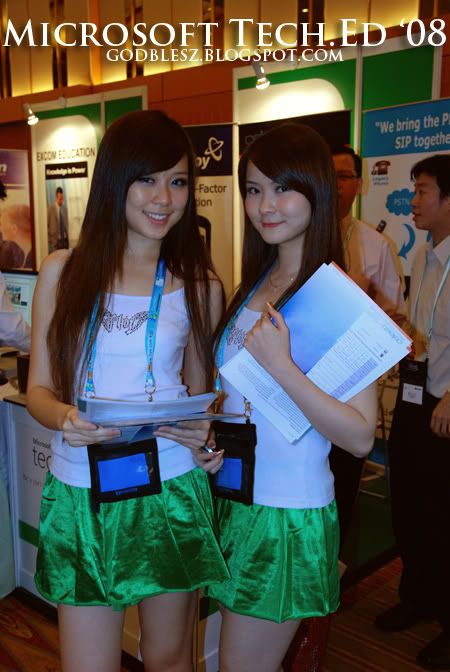 Ohh...And of course they have pretty models there...LoL...
Then on the last day of the conference, they have a Ka-BOOM party, all the participants were invited to participate, for relaxing purpose...Hahaa...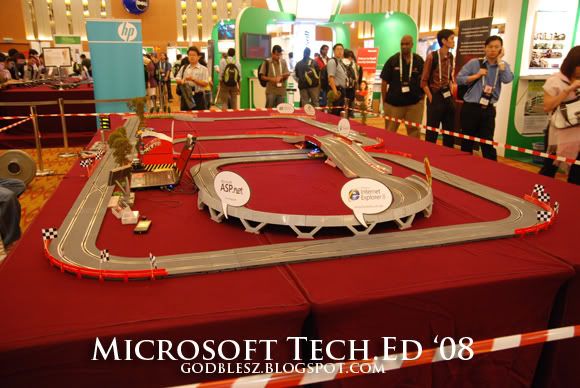 Racing tracks also got?Hahaa...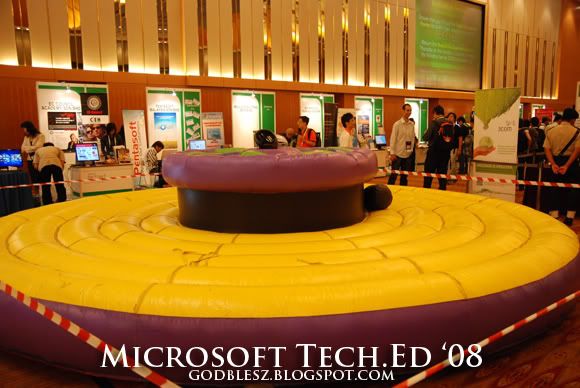 Ready to fight?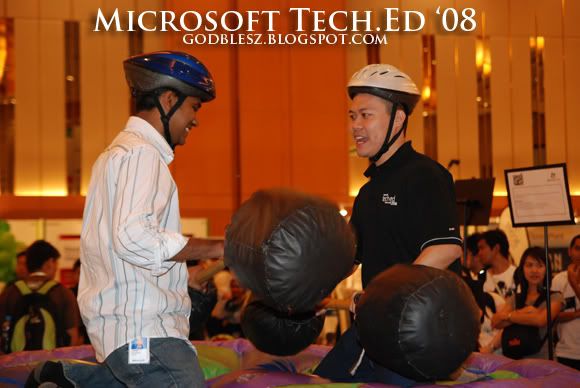 The man's fight?Not enough?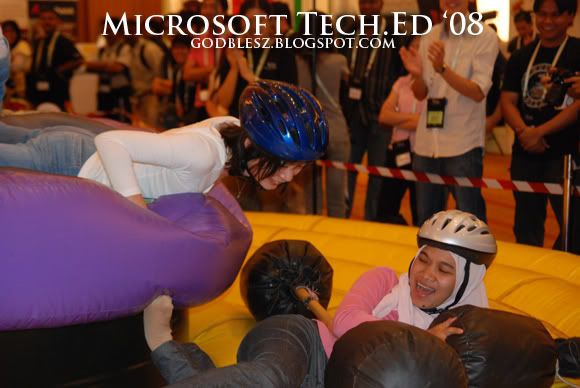 See how the ladies fight...Hahaa...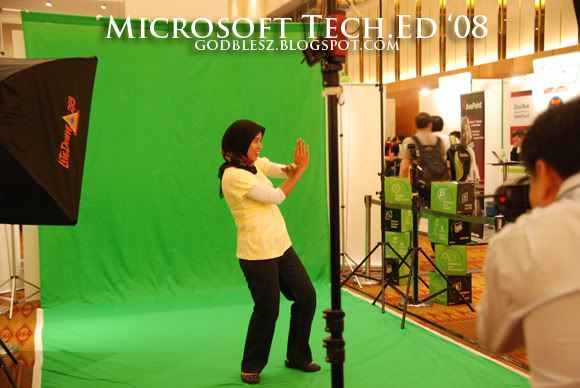 There was a booth where you can pose and the photographer will take a photo for you and then merge your pose with the super heroes...To create an effect like you are posing with those super heroes...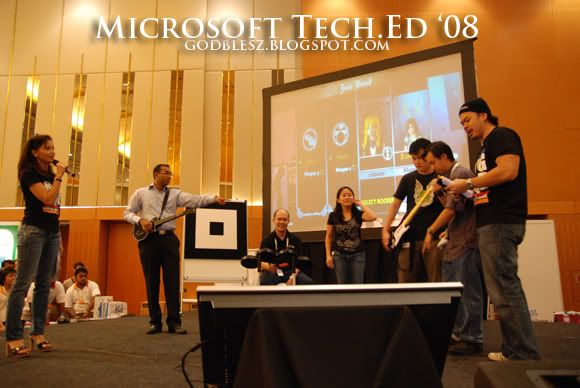 Then there were many games on the stage too, and this was a group of Microsoft's Experts playing games on the stage, they all pro gamers too, hahaa...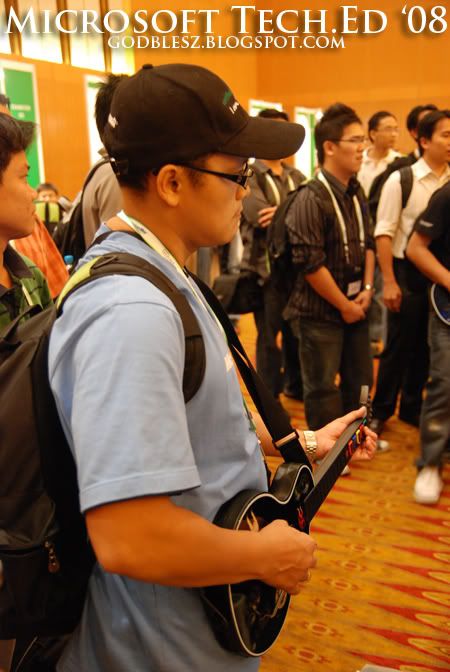 The "Guitar Hero"...Haha...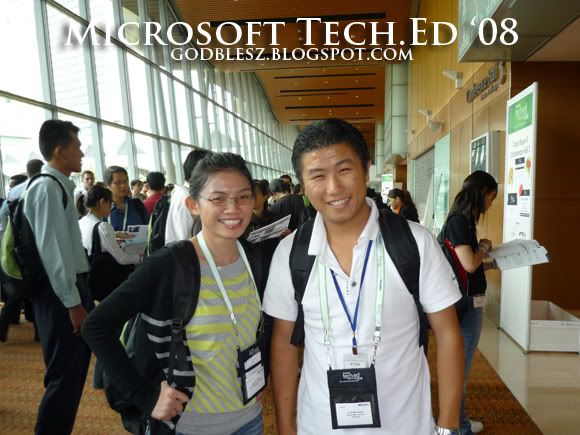 Oh yea i met DziYieng during the conference, photo taken by her colleague with her colleague's camera i guess....Hahaa....
Here the end of my post...Hmm what to post next?