MIFC 2008 - Team Canada @ Putrajaya
Hello everybody...Where you went for the Merdeka holiday?I stayed at home, didn't go out at all lol...Anyway, happy birthday to Malaysia...
I'm going to continue for the MIFC 2008 post...Haha...3 more to go before i can continue to post my Tioman's trip photos...
As usual, after working YuetLeng, PuiLim and me rushed to Bukit Jalil to meet with WengChye and then we went to Puchong to have dinner with WeiChih before we went to Putrajaya...This was the first time i went to PICC to watch the competition and after that, i don't want to go other places to watch this competition anymore...Why?Because PICC has the most nice view lol...
I still remembered that there was no wind at all during the performance, so please...Forgive me for all the "smoke flowers" lol...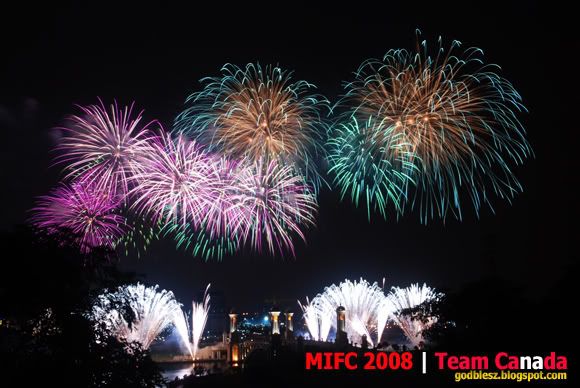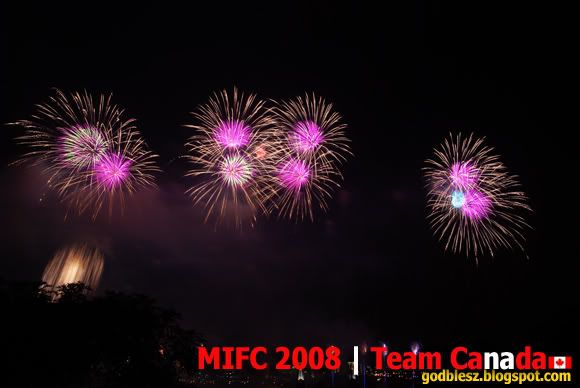 Haha, i failed to get nice spot to shoot for team Canada's performance...Managed to shoot from side only...
Okiez, team China tomorrow...I post backward lol...