SeShi Birthday - The Cave @ SS2,Petaling Jaya (Part 1)
Last Sunday i went to celebrate SeShi's belated birthday at The Cave which is located at SS2, Petaling Jaya. I went there with YuetLeng and WengChye, we reached there at around 8.10pm. Then
Donny
, SheNee, SeShi and Khoon reached later...
As i entered the restaurant, wow...The interior of the restaurant really look like a cave...A cozy cave i should say...There are many waiters in the restaurant and they are very helpful and friendly, excellent service they have...We requested to have a non-smoking area and the waiter lead us to the 3rd floor...
3 of us were very hungry and we decided to order our food and drinks first while waiting for the rest to come.
They served western and Chinese food, and variety of drinks...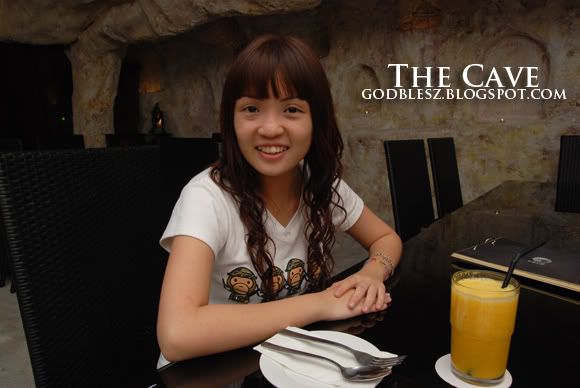 YuetLeng with her orange juice...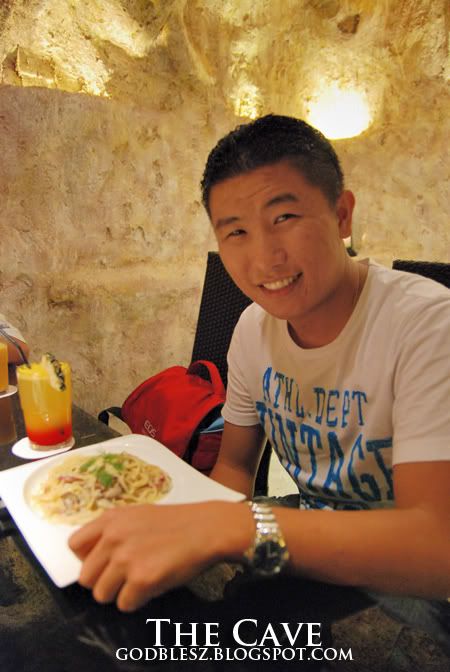 It's me with my pasta and fruit punch...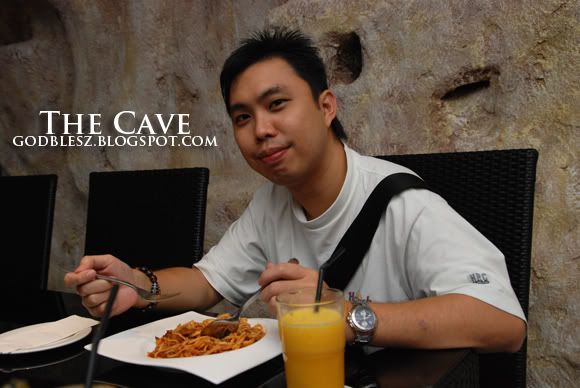 And then WengChye with his pasta and orange juice....
Let's have a closer look of our pasta...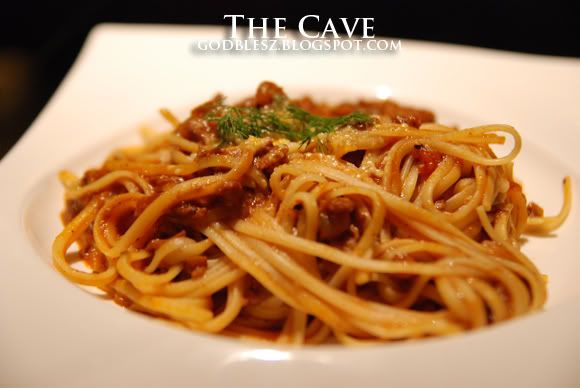 This is WengChye's "Spaghetti with Beef Bolognese"...He said the taste is super delicious!!!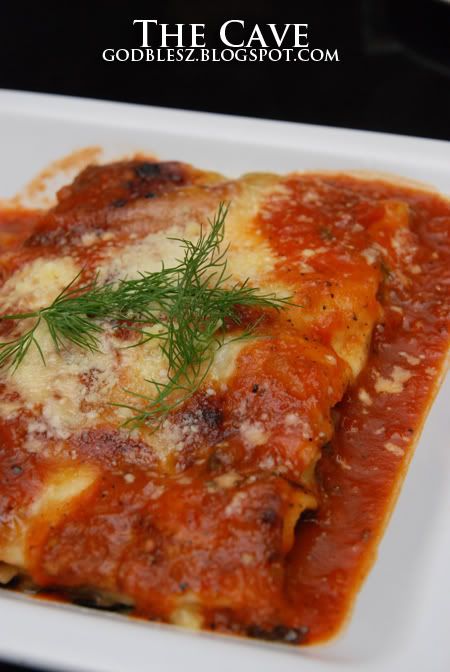 Then this is YuetLeng's "Home-made Lasagna(Medley Mushroom with Smoky Tornato Coulis)"...She loves it very very much too...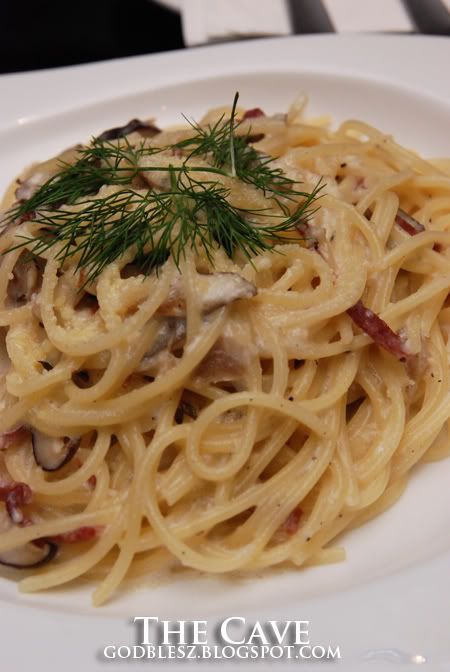 My turn my turn, hehee...This is my "Spaghetti with Porcini Carbonara"...Taste nice also, i'm lovin' it =P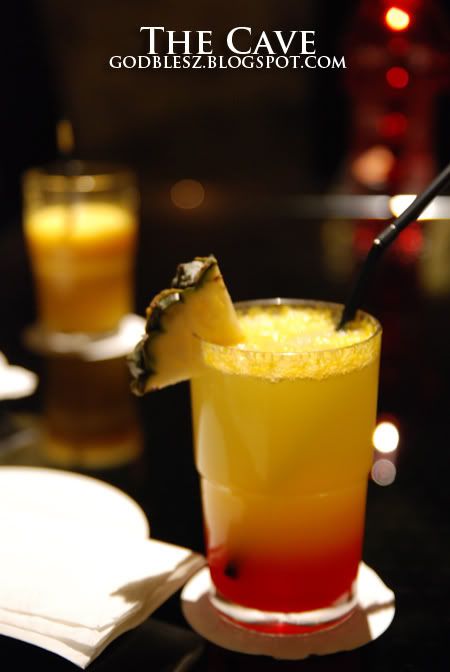 This is my drinks..."Fruit Punch"...
Then
Donny
, SeShi and Shenee arrived...Right after we finished our pasta, LoL...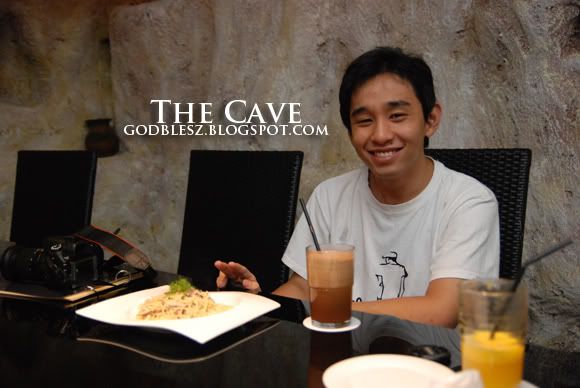 Donny, why you so happy?Haha...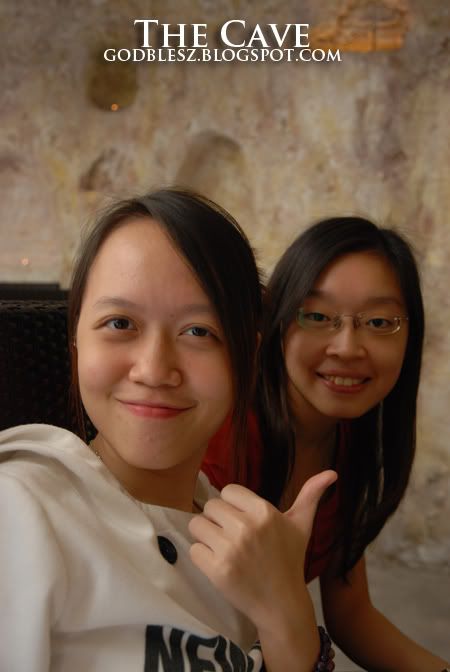 Then the birthday girl, SeShi and SheNee...Happy belated birthday to you SeShi!!!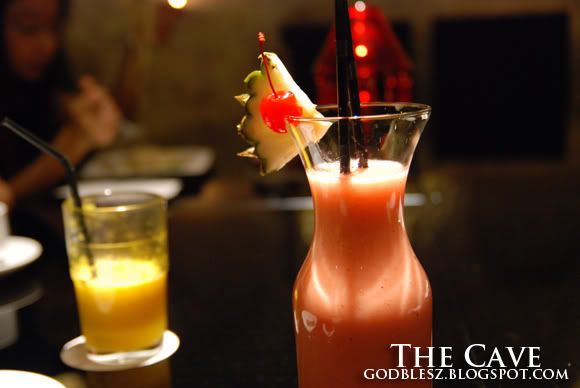 This is SeShi's drinks...I asked her what is the name of this drinks, she said it is the restaurant's "Signature Drinks"...Look nice huh...Hahaha...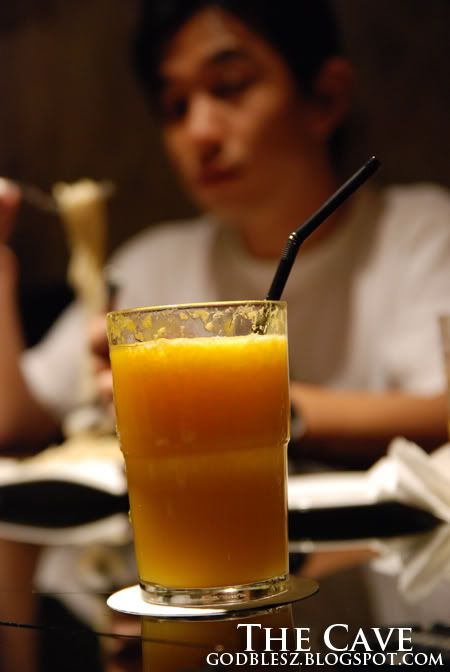 The orange juice...Ordered by Khoon i guess...
Okiez part 1 end here and more photos tomorrow...