Restoran Damansara Hokkien Mee @ Damansara Utama
Last month, YuetLeng and me went to this Restoran Damansara Hokkien Mee which is located at Damansara Utama twice...First time with WengChye and PuiLim while second time with Johnny...
The photos taken by me are more nice during second visit with Johnny, so i decided to post my second visit's photos, lol...
Their menu...They serve some sort of fried style noodles and rice...Rm6 for single portion, Rm10 for 2 persons, RM15 for 3 persons and RM20 for 4 persons...
This is YuetLeng...
Me...Hehee...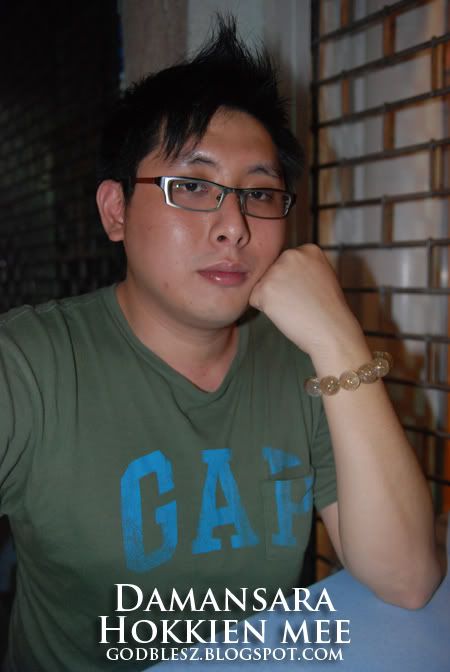 And Johnny...
We ordered a vegetable...
Their famous Hokkien mee...
And a plate of fried rice...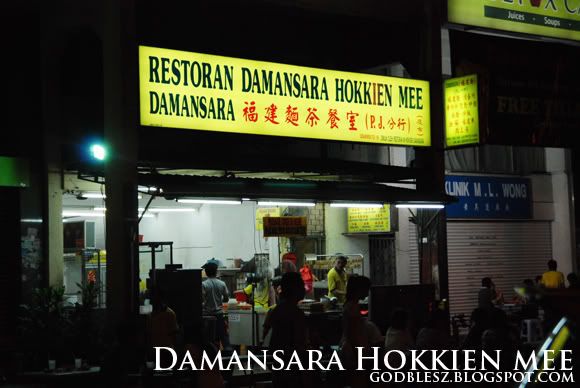 And this is how the restaurant look like...Taken before i step into my car...
For me, this is not the best Hokkien mee in town, haha...But quite delicious la, can go to eat if you are in that area loo, lol...
It is located opposite of an open car park and same row with Perodua's show room, hope this information can help, hahaa...