Tioman Island (Part 10 - Final)
Here come the finale of my Tioman's trip...After packing for our bags, then we walked along the beach in front of our rooms to have our lunch at a restaurant nearby...
Everybody with their bags and luggage...
We had some fried noodles and fried rice...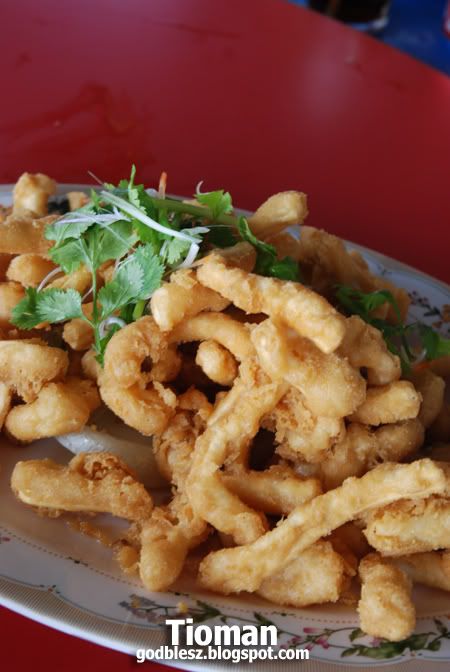 And sotong too...Very fresh sotong...
Yummy yummy...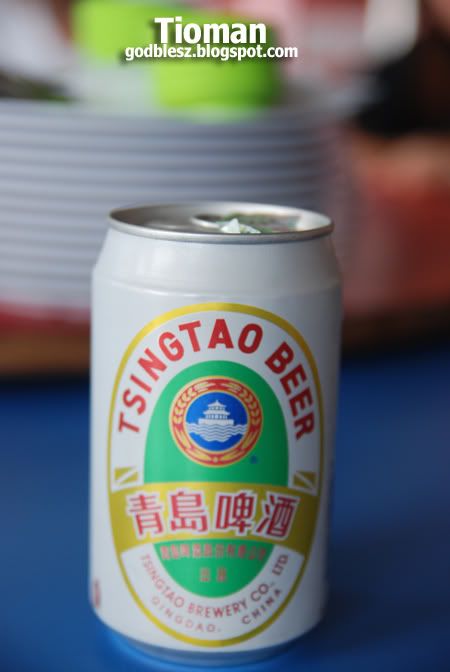 We had this Tsingtao Beer too...Very cheap...RM1.50-RM2.00 per can if not mistaken...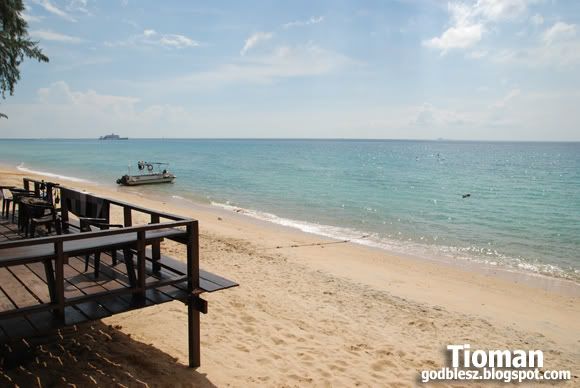 I took this before we left the restaurant, then we walked to jetty after that...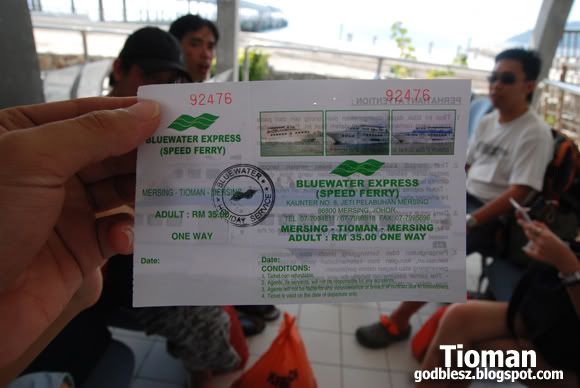 Our ferry's ticket...Bluewater Express...Tel: 607-799 5696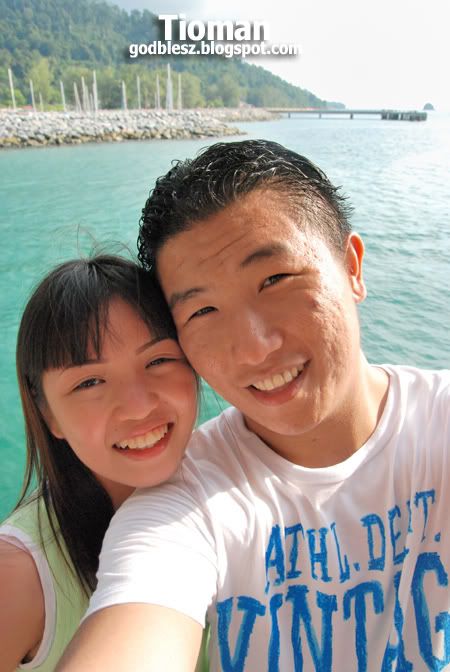 Haha, me and YuetLeng camwhore again...Hehehe...
Then i shoot this...Clear water with blue blue sky...I love it~~~
After waited for very long time, we were being told that the ferry will be arrived late, so while waiting we took group photos again...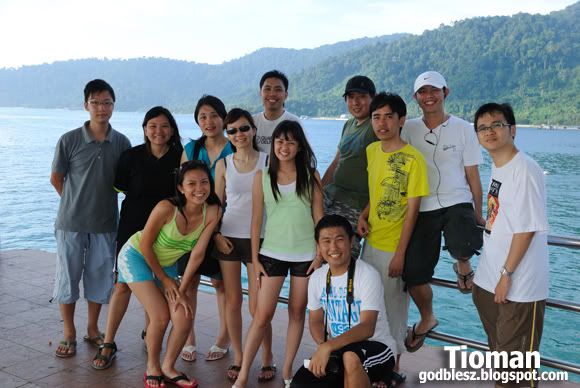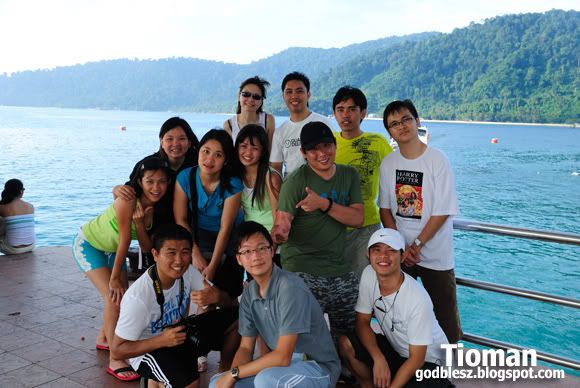 Then i had an idea appear in my mind, a silhouette photos...I like silhouette photos very much!
So i asked WeiChih to take this for me, hehe...Because i wanted to change my blog header's photo for quite long time already...Thanks WeiChih for helping...!
Then the ferry reached and after travelling for around 1 1/2 hours - 2 hours, we reached Mersing finally...We went to have dinner at a restaurant nearby...And we took the last group photo...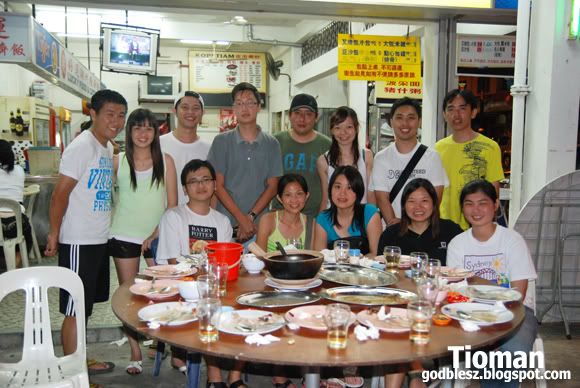 Hehe, thanks to the friendly waiter to take this group photo for us :)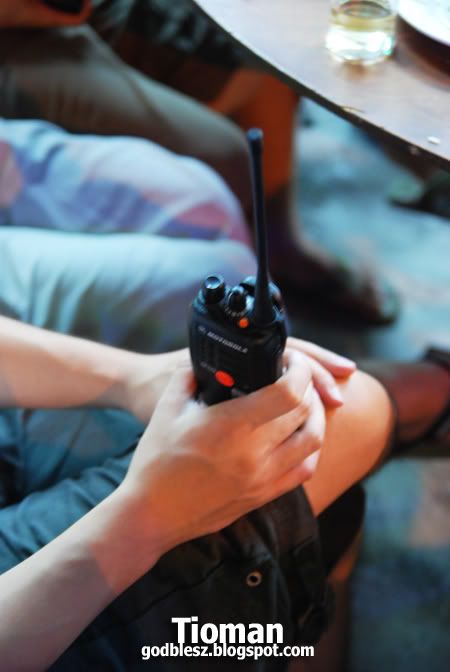 Hehe, standby for our walky talky and we left the restaurant...
Then drive for around 5 hours to reach home...Super tired...Hahaa...But this was a great trip...I think next time i'll plan for a more relax trip because travelled like this really very tired, haha...Thanks guys and i hope we can have another trip in the near future with you guys!
***I almost forgot to tell you guys that if you are going to Tioman for holidays, please bring enough cash to there because we couldn't find any other ATM machine in Tekek, they only have Bank Simpanan Nasional if not mistaken.***