The Mines Wonderland
Still remember The Mines Wonderland?Yes, the forgotten theme park located at Seri Kembangan. YuetLeng has 2 free tickets from SheNee, so we pay a visit to this theme park after working...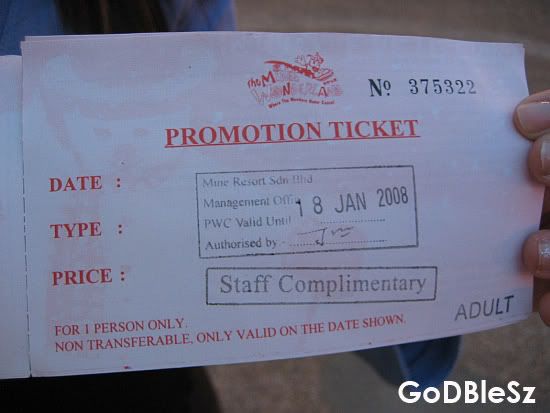 Thanks to SheNee for giving YuetLeng the free tickets...
The entrance of The Mines Wonderland...
We had a quick dinner there because the musical fountain is going to start soon....The food here is expensive and yucks....not nice....
After the dinner, we went to watch the musical fountain...Any comment for this?Soso la...not as interesting as The Songs of the Sea @ Sentosa Island, Singapore :P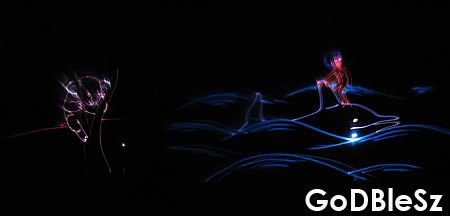 And they have this Laser Show too, quite lame....LOL!!!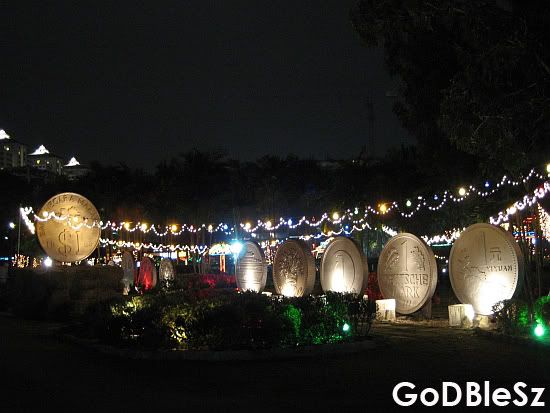 After that, we went to the Coin Garden...

Then we saw some giant animated aquatic animals decorated with numerous multi-colored lights floats on the lake...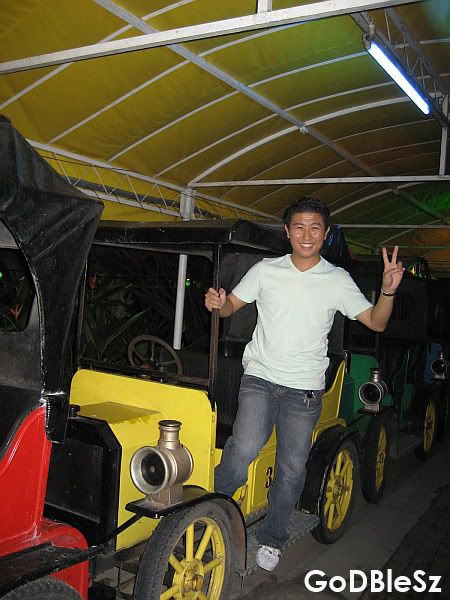 The Vintage Car...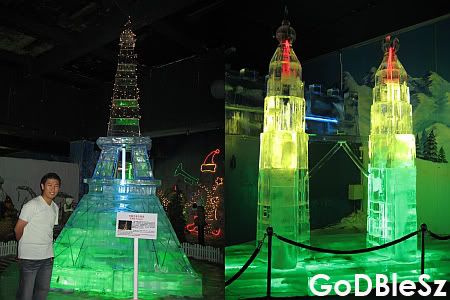 Then we visited the Ice Factory... The first winter wonderland in Malaysia...Hahaaa....

The temperature was between -10°C to -15°C, Cool!!!
The 10-15 mins Lake Cruise...Nothing to see on the lake...All dark...Just sit and relax...
Secrets of the Tiger...You can discover the facts about the tigers in it...
YuetLeng on the Unity Train....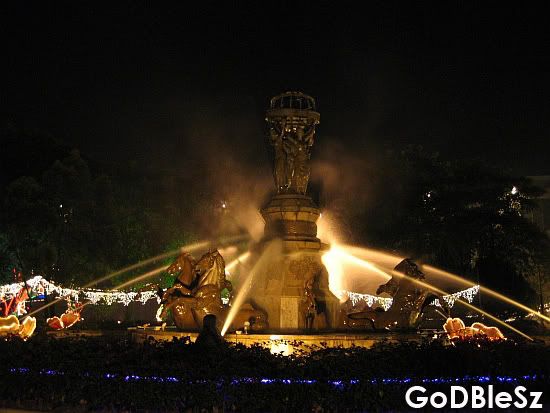 The fountain situated near to the entrance...The Unity Fountain...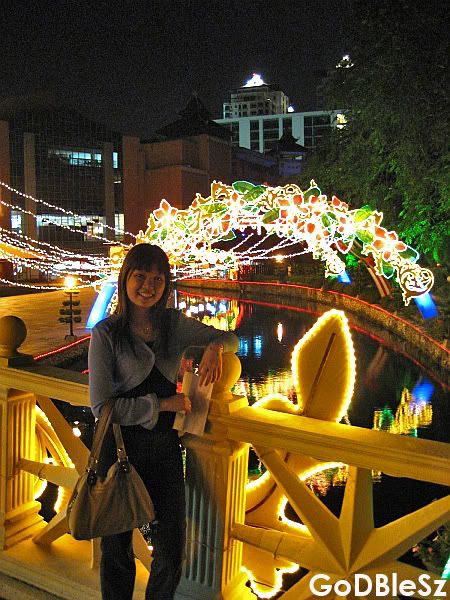 And lastly, before we left i took a photo for YuetLeng on the bridge near to the exit...
What i say for The Mines Wonderland?It looks like a haunted land actually, lol....Very less visitors, maybe the workers are more than the visitors. Then the musical fountain is still the same as last time(if not mistaken), no improvement then how to compete and how to attract more visitors?They claim that the musical fountain theater can accommodate 3000 spectators but what i saw was around 100-200 spectators only in the theater.
I have no idea how the theme park can survive until today, maybe the time i visit to them was a weekday and the theme park will only be crowded during weekend and public holiday.
Lastly, the ticket price is too expensive, at this price i will choose Genting theme park definitely, lol...
Ticket Rate : -
Adult
RM32
Children(Below 12 years old)
RM21
Senior Citizen(55 years old & above)
RM25
Operation Hour : -
Tuesday - Friday -->
6-11pm
Weekend, School & Public Holiday-->
5-11pm
(Close on Monday except public holiday & school holiday)
Address : -

MINES Wonderland Sdn Bhd
B1, MIECC, Jalan Dulang,
MINES Resort City,
43300 Seri Kembangan,
Selangor Darul Ehsan,
Malaysia
| | | |
| --- | --- | --- |
| Telephone | : | 603 – 8942 5010 |
| Facsimile | : | 603 – 8942 5153 |