Johnny's Birthday @ Tasty Pot Steamboat
I received a call from the birthday boy - Johnny when i was working and he asked me to join his birthday celebration at Yuen Steamboat @ Sunway Mentari Business Park.
So, i go to fetch Yuetleng, Chye and Donny and we reached there at about 8pm.
OMG....So crowded, how long we have to queue?
Then we went to this Restaurant Tasty Pot which is located at the opposite shoplots...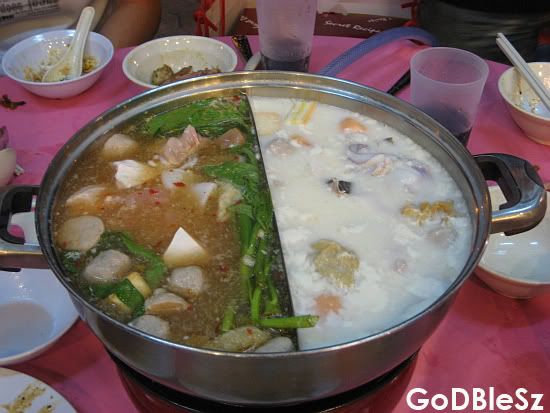 We chose Soya bean & Tomyam soup for the steamboat...The Tomyam soup was tasteless, even the maggi mee tomyam paste is much more better than it...LOL!!
The interior of the restaurant....

The food they serve....nothing special...only some ordinary steamboat food...
I snapped a photo of WeiChih snapping photo for Johnny the birthday boy....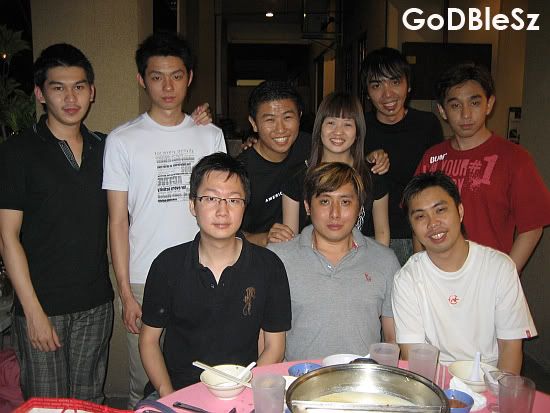 And lastly, a group photo before we left...
Front row(L - R) : WeiChih,Johnny & Chye
Back row
(L - R)
: PohJoon & his friend,Me,YuetLeng,ChinWoo & Donny
(thanks to PohJoon's friend for helping us)