SUKI-YA @ Pavilion
I just came back from
SUKI-YA
@ Pavilion, Kuala Lumpur for dinner. Thanks Moon for treating me the dinner as my birthday celebration. This was a late late birthday dinner as both of us were extremely busy preparing for our wedding for the past few weeks.
The price for dinner(5pm - 10pm) for each person is RM 39.80 while lunch(11.30am - 5pm) is RM 29.80, price is subject to 6% government tax and 10% service charge.
For more information you may visit to their website - http://www.suki-ya.com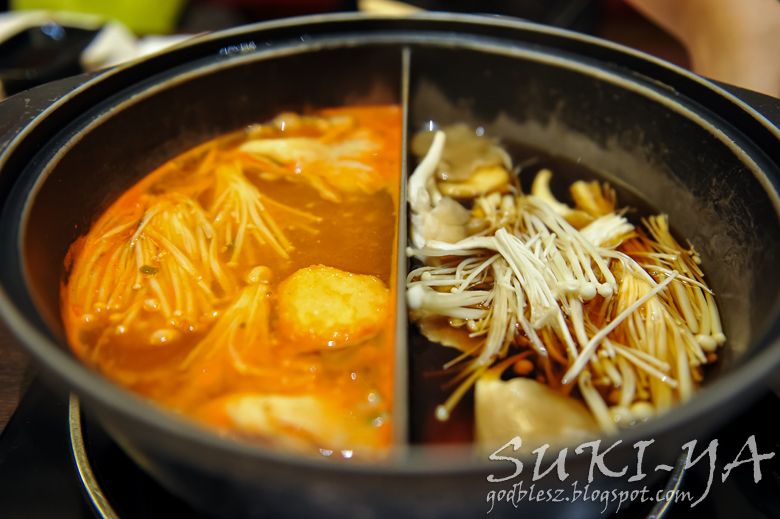 You may choose 2 out of 4 choices(
shabu-shabu, sukiyaki, miso and kimuchi
) of soup, we chose kimuchi and sukiyaki...The result, both of us love sukiyaki soup so much..
Then there are 3 types of meat for shabu-shabu - chicken, lamb and beef..This is the beef...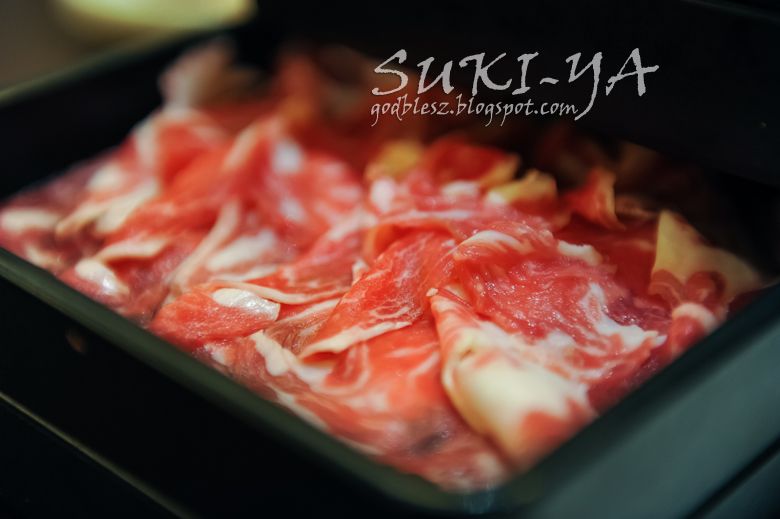 Lamb...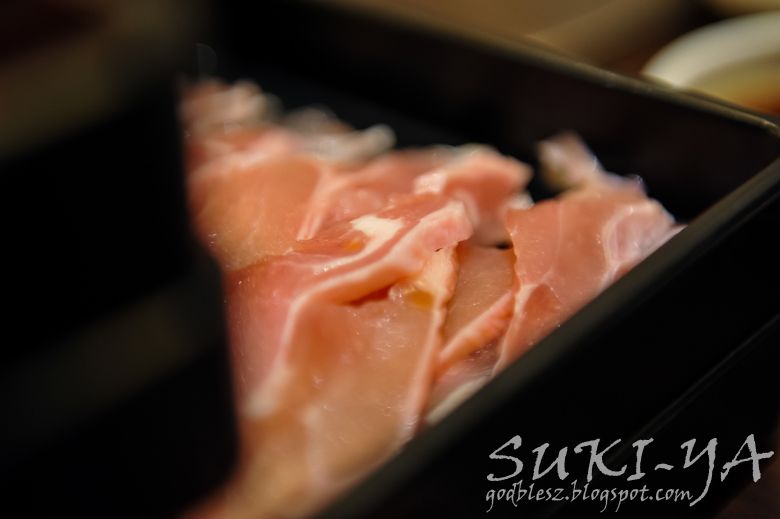 And chicken...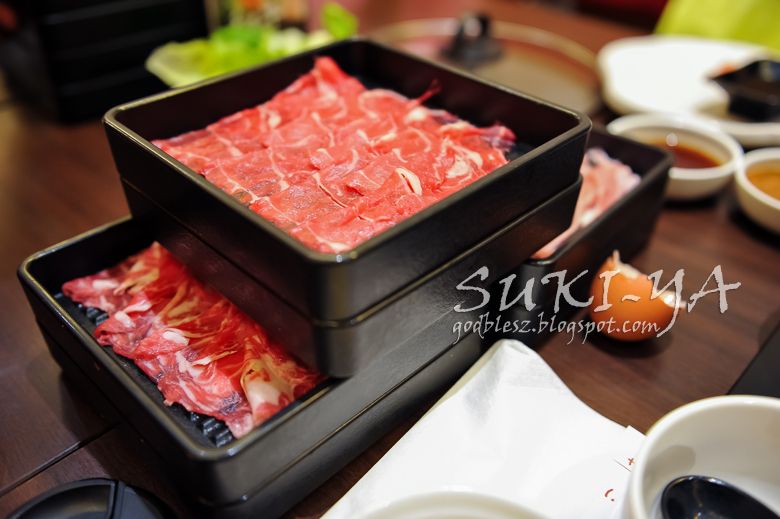 Beef and lamb is my own favourite, whereas chicken is not so good..Hahaa..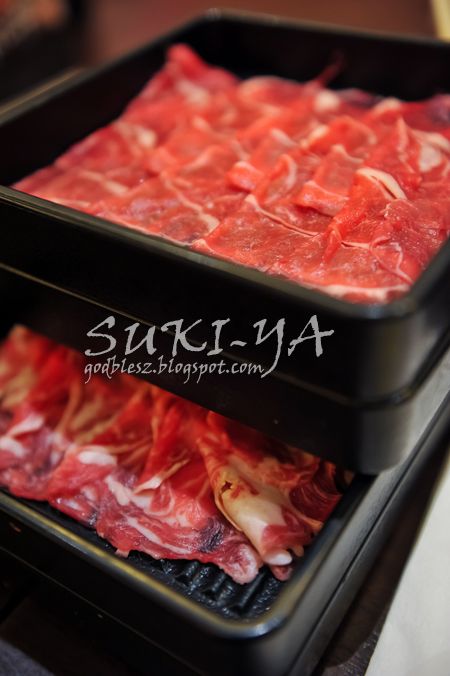 Ohh and don't forget that all these meats are served unlimited, please eat as much as you can...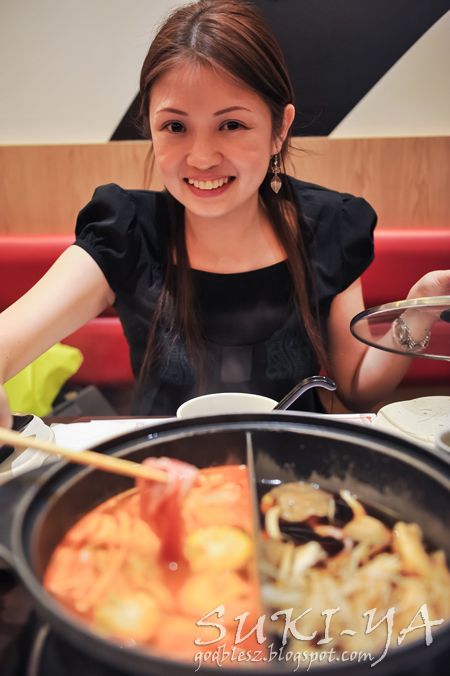 Moon is ready to start filling up her stomach with all the food...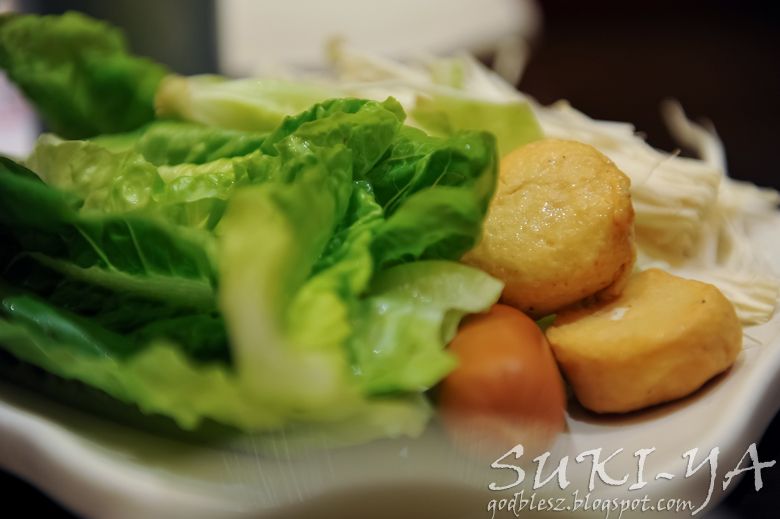 More food - vegetables, seafood tofu with cheese, hotdog, udon noodle and etc..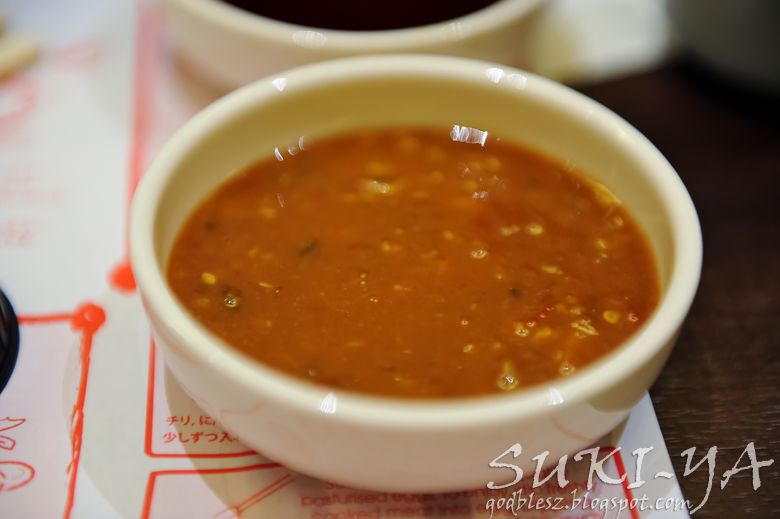 I guess this is bean paste sauce...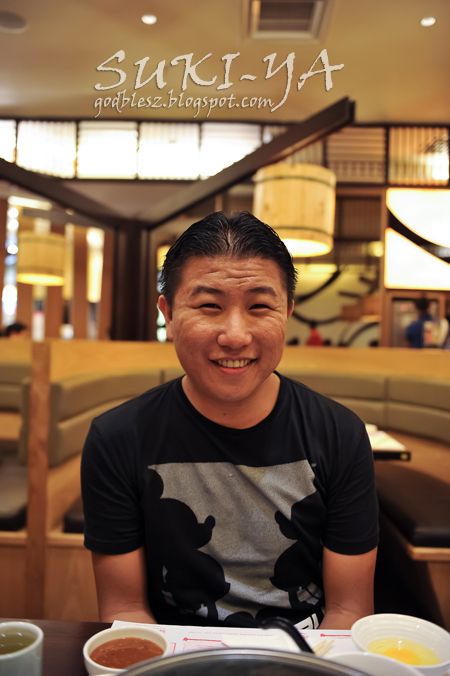 Me...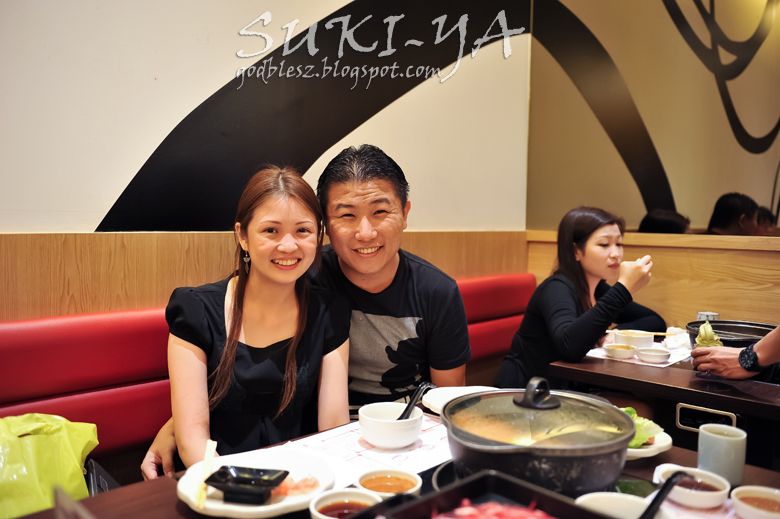 And thanks for the uncle and aunty from Hong Kong that sit beside us because the uncle is so nice to offer us for a photo, thank you very much!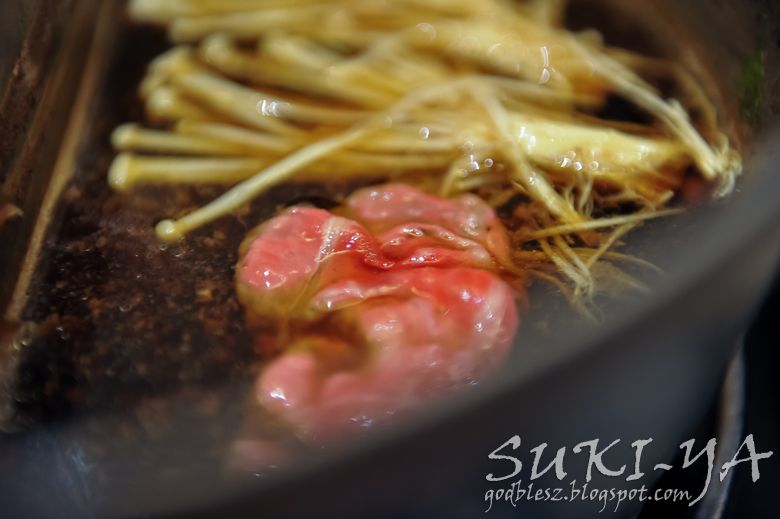 Beef in the soup, can't wait to eat...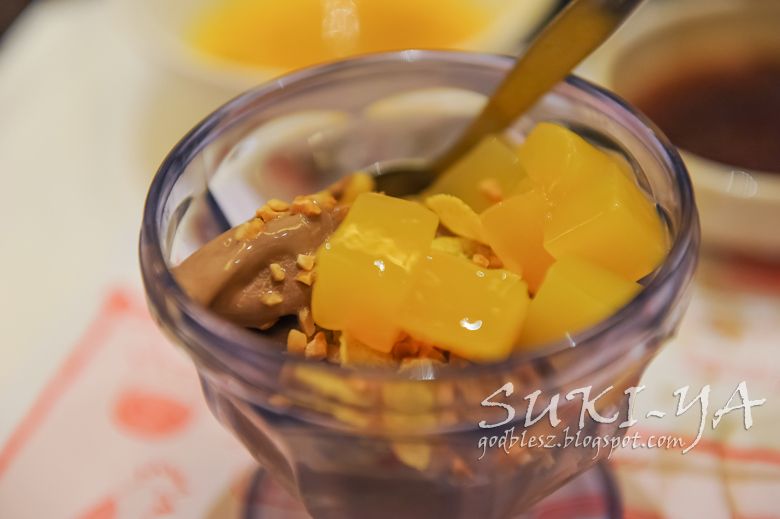 After 1 hour+ of non-stop filling our stomach, we finally surrender and go for their dessert - ice cream. There are 2 types of ice cream being provided, which are green tea and chocolate flavour..
Hehe this was my second visit to this restaurant, the first time was with my colleagues during lunch and thanks for introducing me this restaurant. Although the variety of food is not that many but if you are beef/lamb/chicken meat shabu-shabu lover, you could give it a try.