Bangkok Trip - First Breakfast
We waited for few minutes then we get onto the public bus...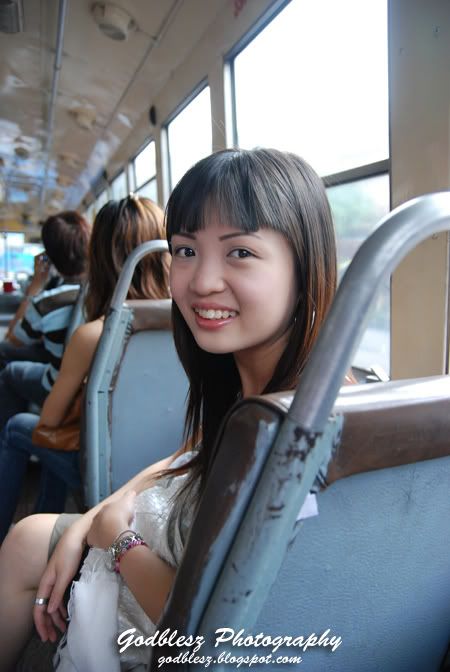 YuetLeng on the bus...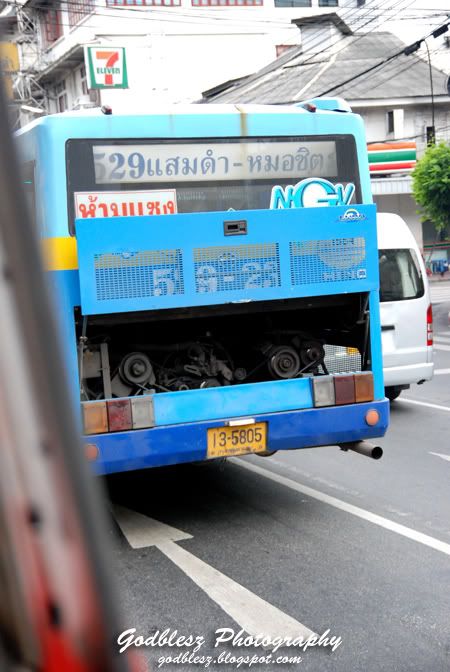 Over heat?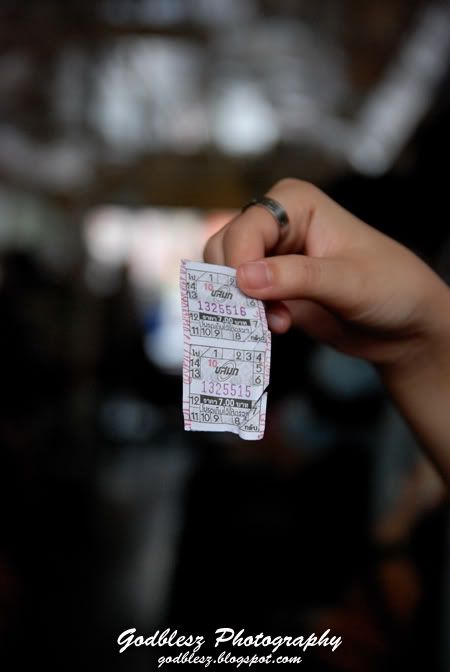 Bus ticket...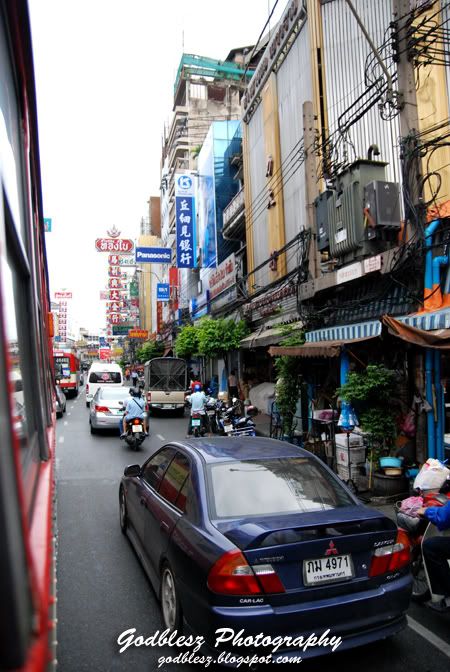 I guess this is Chinatown...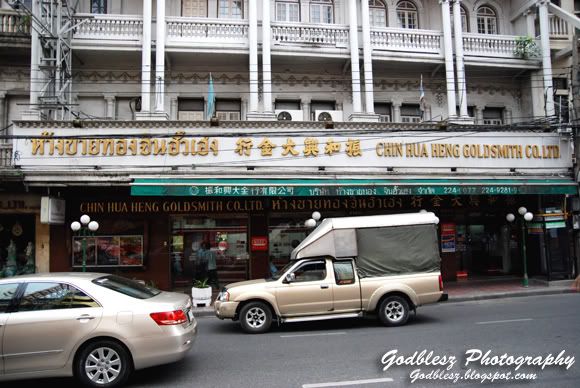 Goldsmith...Many of them in Chinatown...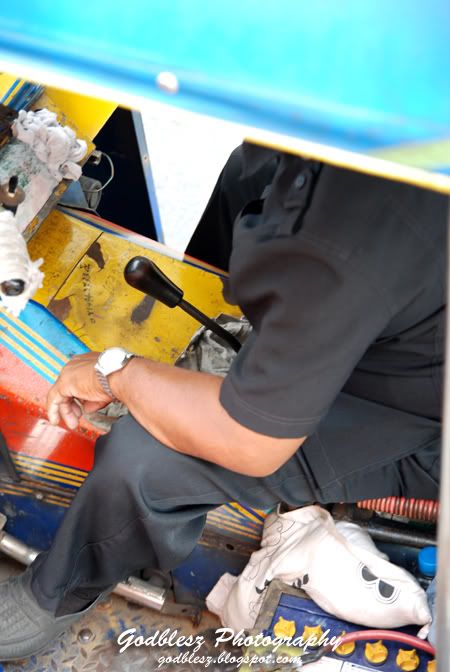 Shoot this when bus stopped at the traffic light...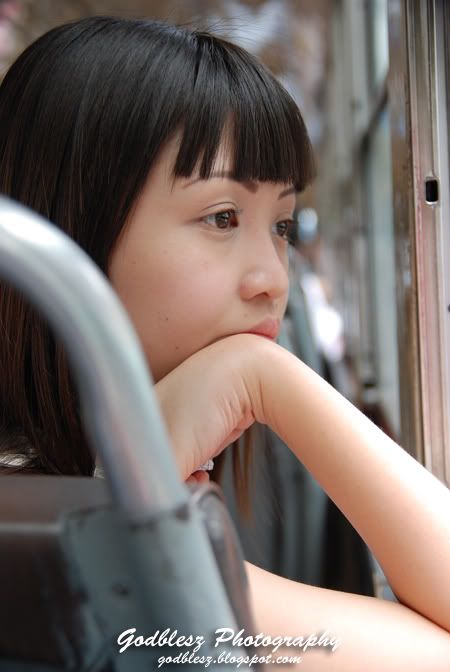 Haha...Got Malaysia's LenSeng Bus feel...
Then we finally reached the Grand Palace but we didn't go in first, because we want to eat something for breakfast...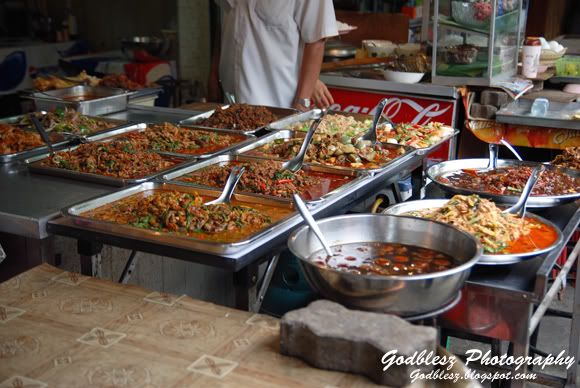 Mix rice...But looks quite oily huh...Hahaa...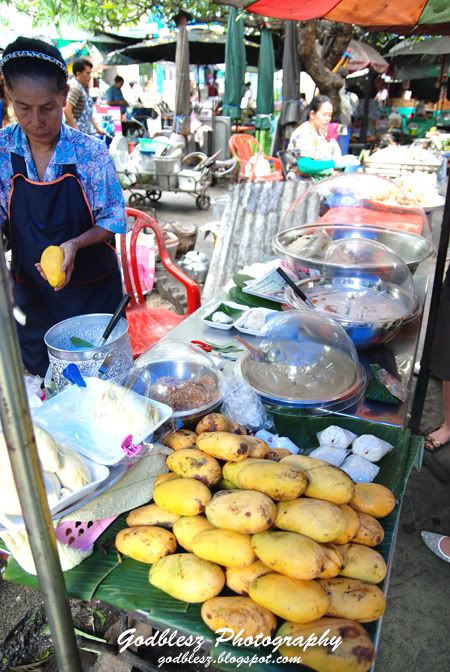 OMG this is what i'm looking for...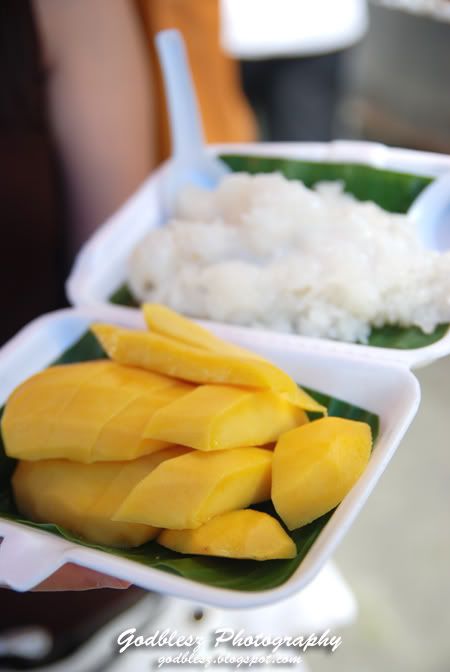 Very delicious Mango Sticky Rice...40 Baht...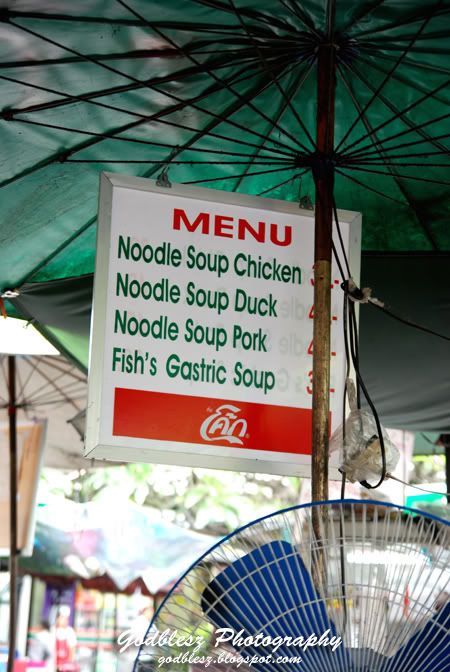 Fish Gastric Soup???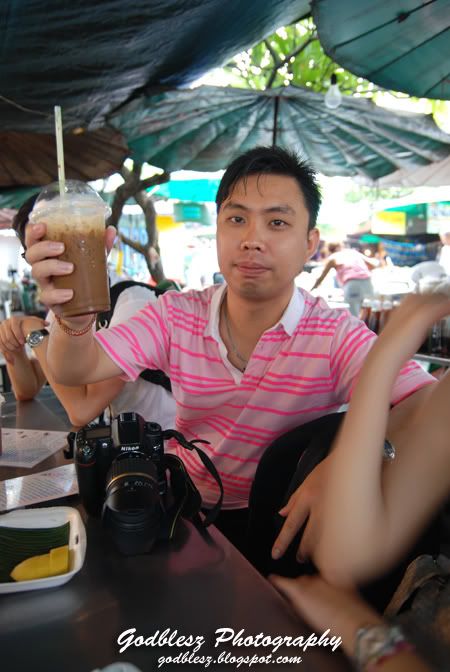 Cheers~~~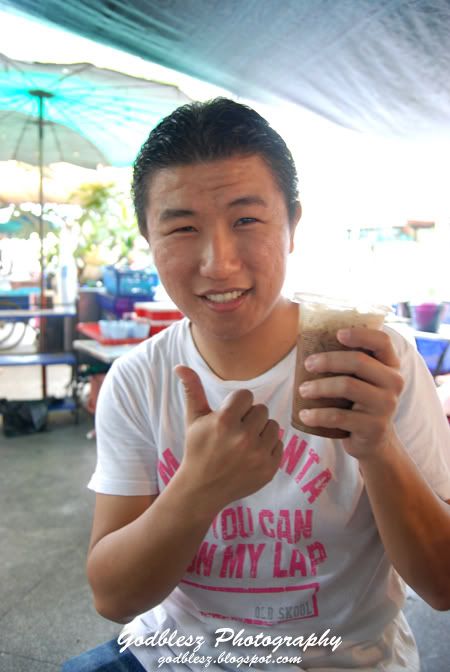 Delicious Ice Coffee...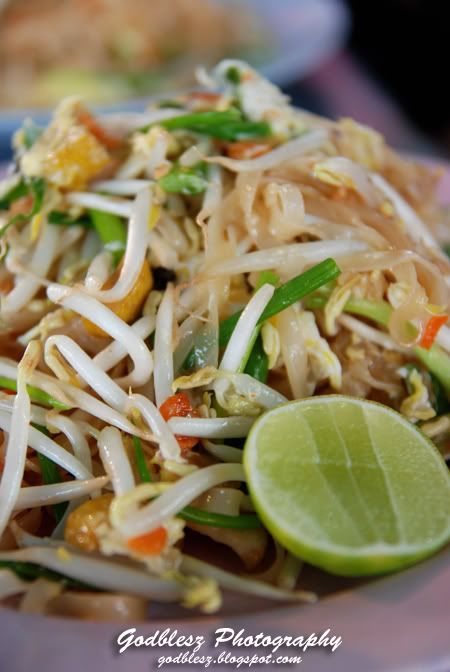 We also ordered few plates of Pad Thai to try...But i still prefer the Mango Sticky Rice...Hahaa..
After that, we went into the Grand Palace...