YuetLeng Birthday Celebration @ Restaurant Louisiana
I went to this Restaurant Louisiana which is located at Plaza Kelana Jaya to celebrate YuetLeng's birthday...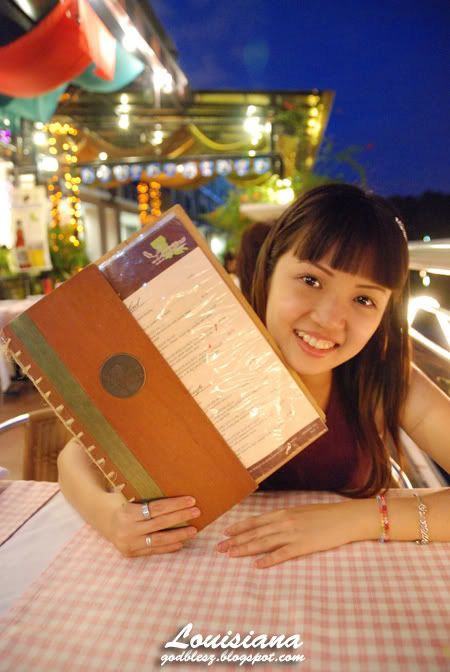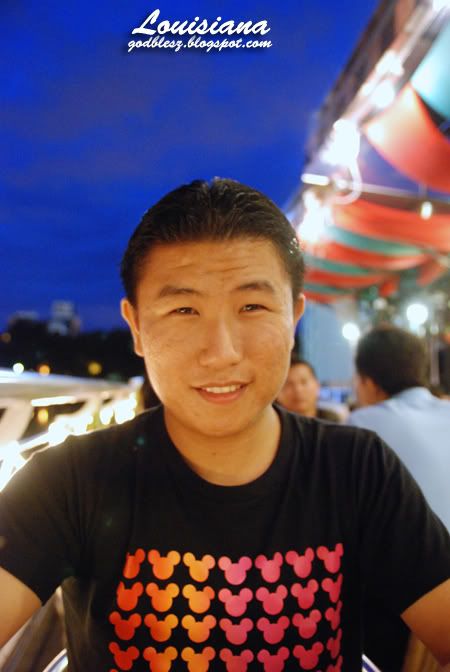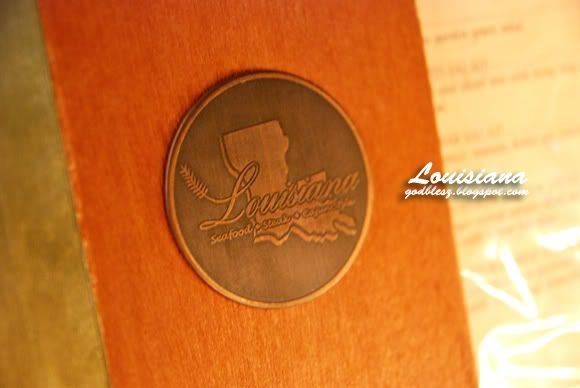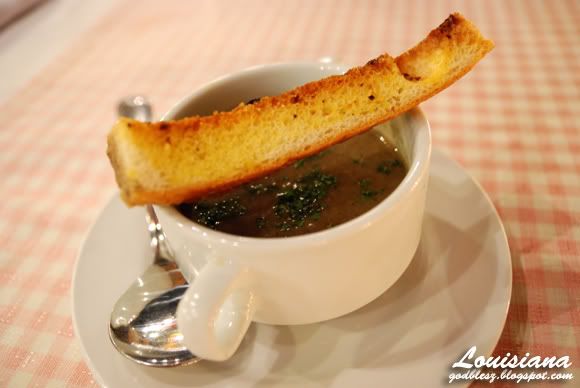 Forest Wild Mushroom Soup...If i was not mistaken, they had put in some herbs thingy in the soup, and i guess not everybody can accept it...But it is all right for me...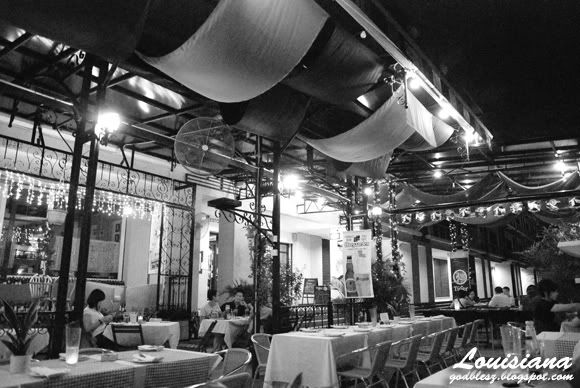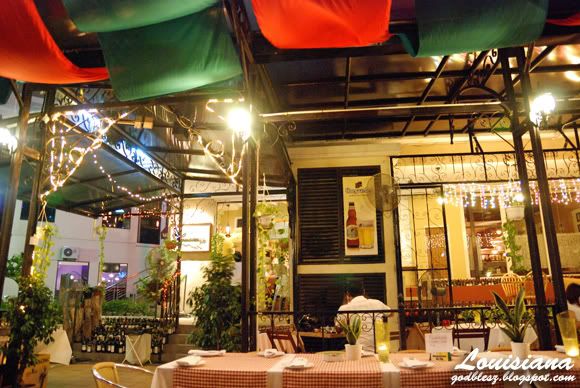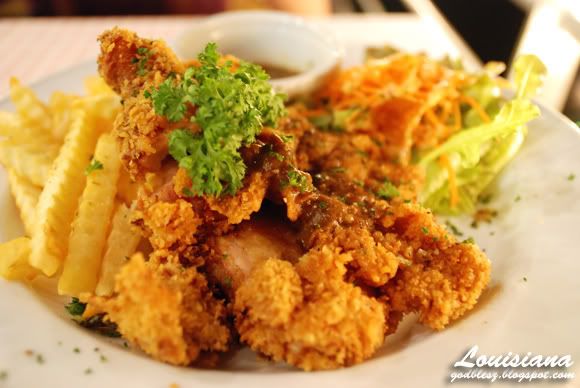 Southern Black Pepper Chicken, ordered by YuetLeng...Both of us felt that this is delicious...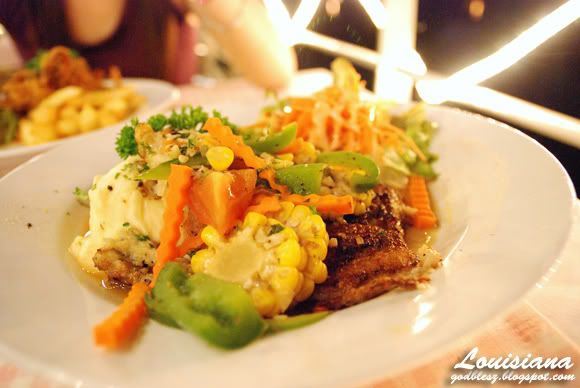 And this is mine - Cajun Style White Fish...YuetLeng very very like this...Hahaaa...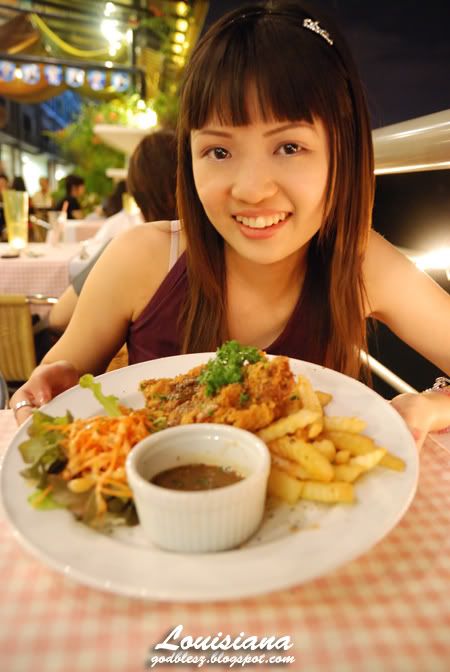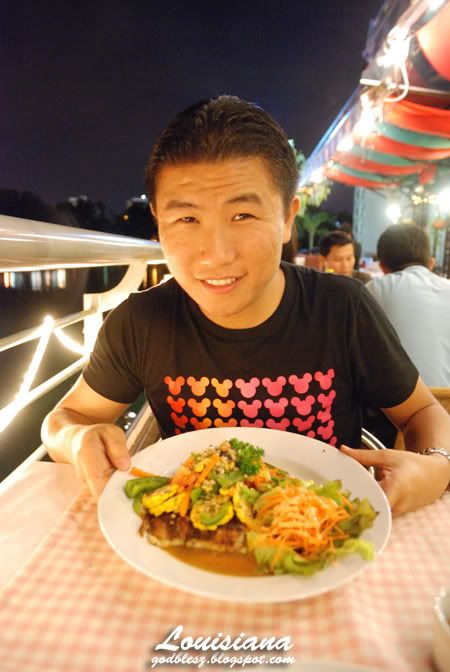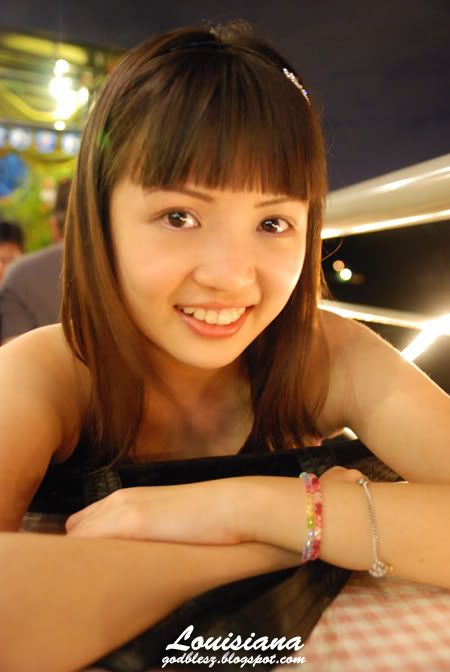 Before we left, we went to take some photos in the restaurant...There were no guess at all in the inner part, i guess everybody want to have their food with lake view, lol...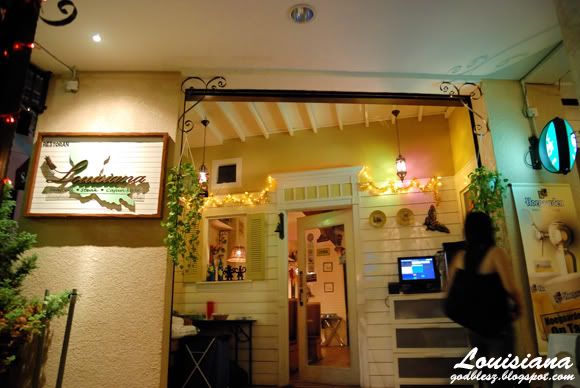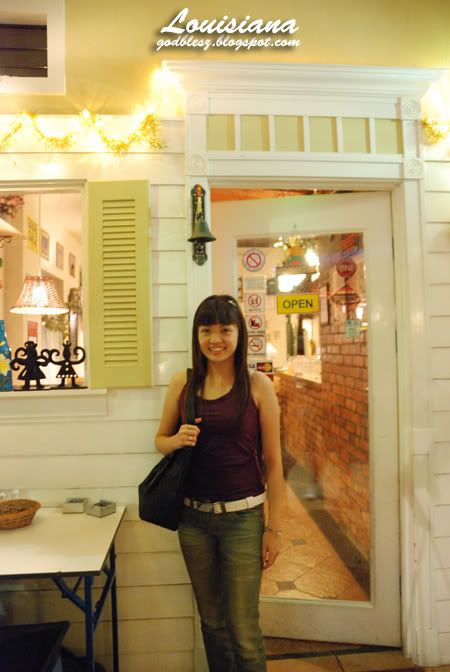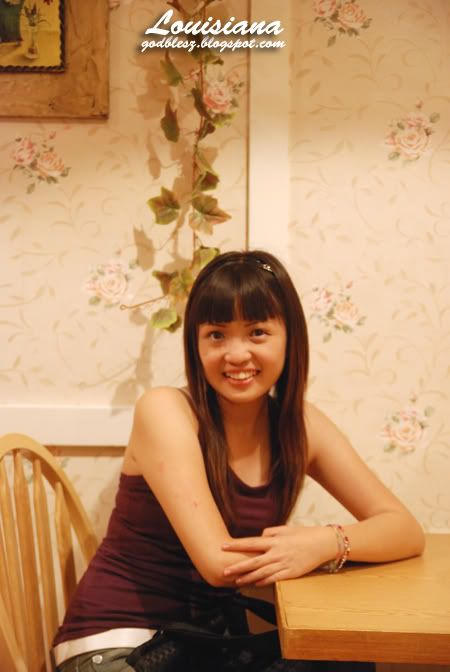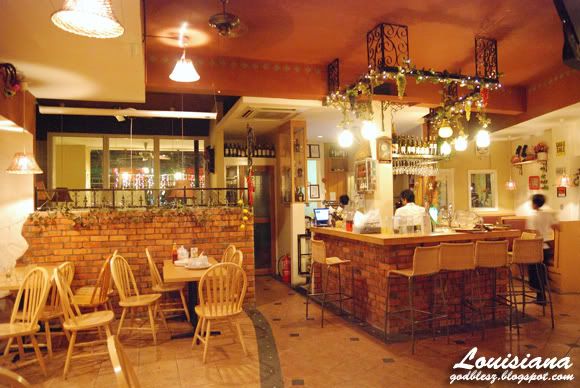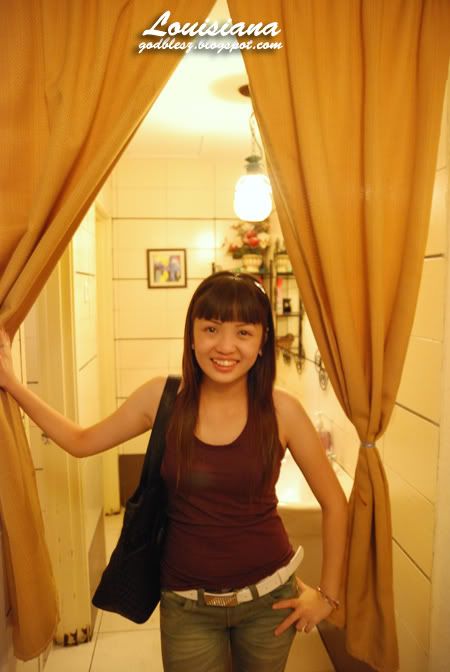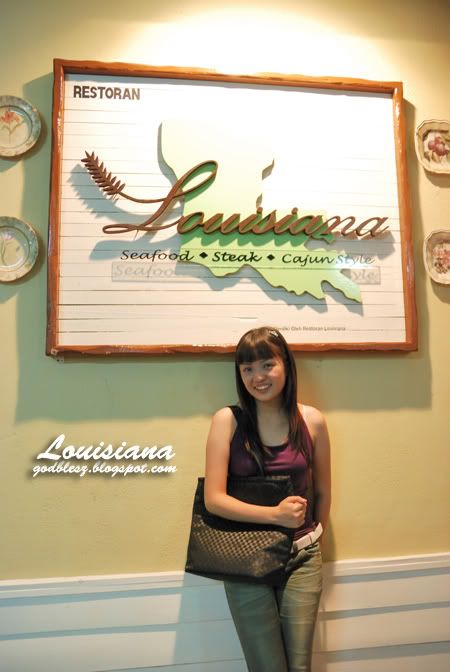 The taste of the food is generally very good...And the environment is actually very nice(except those cigarette smoke from the next table, grrrrr!!!) for couple to pak toh or a group of friend to have gathering...
The place is not difficult to look for, if you are interested to give it a try, you may refer to the
location map
for guidance...
Block D-01-01,
Jalan SS7/13A,
Plaza Kelana Jaya,
Petaling Jaya
47301
Malaysia
Telephone: +603 - 7875 5230
Fax: +603 - 7875 5230
Mobile Phone Number: +6012 - 983 0230
http://www.secretoflouisiana.com