Bangkok Trip - Chatuchak Weekend Market (Part 1)
All right, after don't know how long of traveling, we finally reached the very famous "Chatuchak Weekend Market" in Bangkok...
We felt very hungry, so the 1st thing to do after applying sun block =P, is to look for food~~~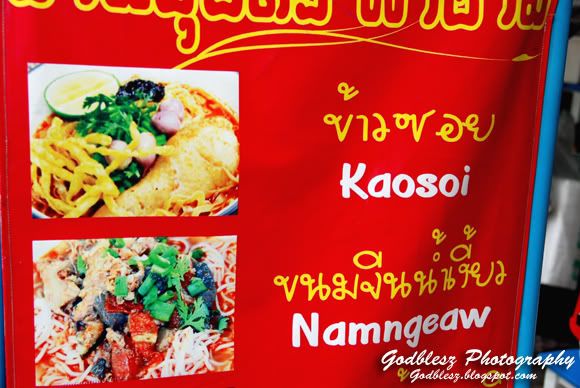 "Kaosai"?Apa tu??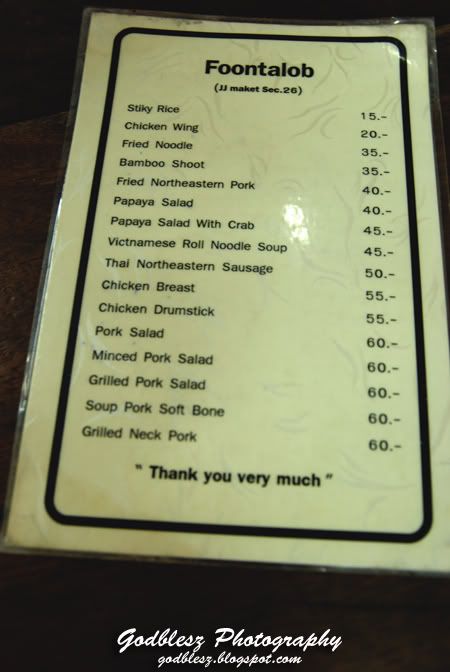 Hmm look cheap...So ordered some of it to taste...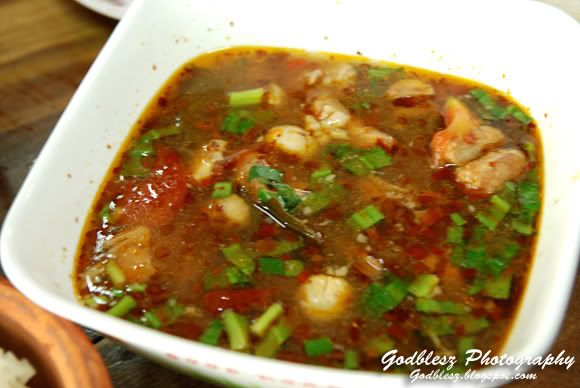 The soup pork soft bone...If not mistaken =P Taste ok...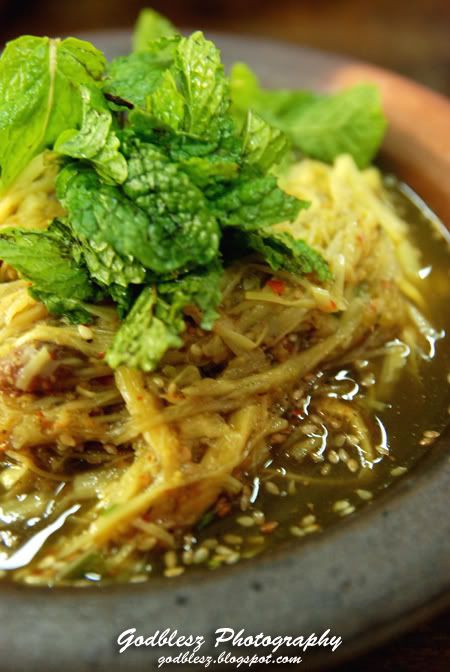 Papaya Salad if not mistaken...Arrgghh...Nobody like the taste...Very sour + don't know how to explain...Hahahaa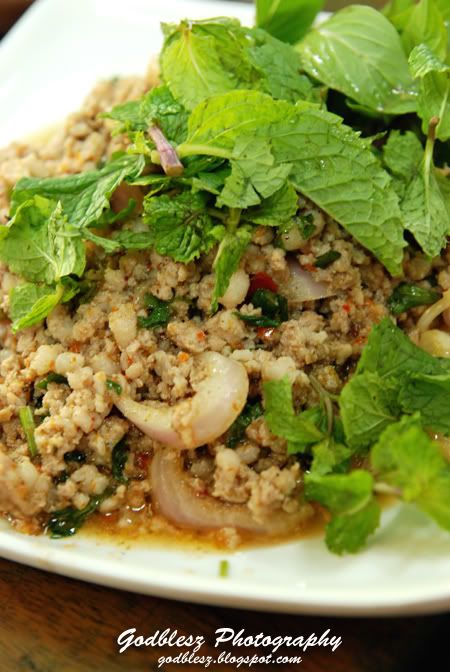 Minced Pork Salad....Taste ok also...
Hohoho...Most popular dishes among us...Giant size chicken drumstick...Nice~~~
Sticky rice...
PuiLim and WengChye...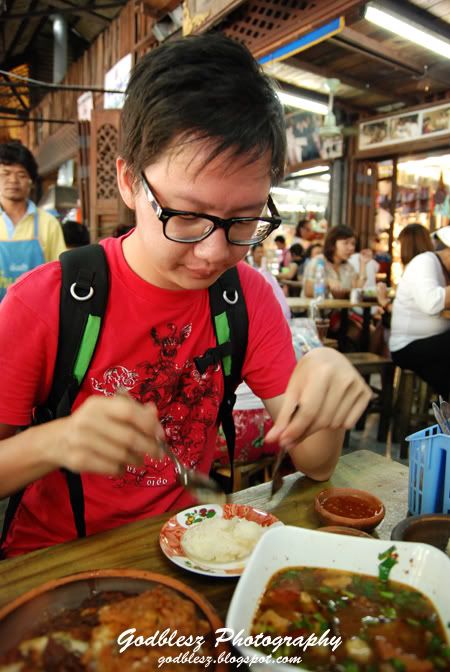 WeiChih was enjoying the food~~~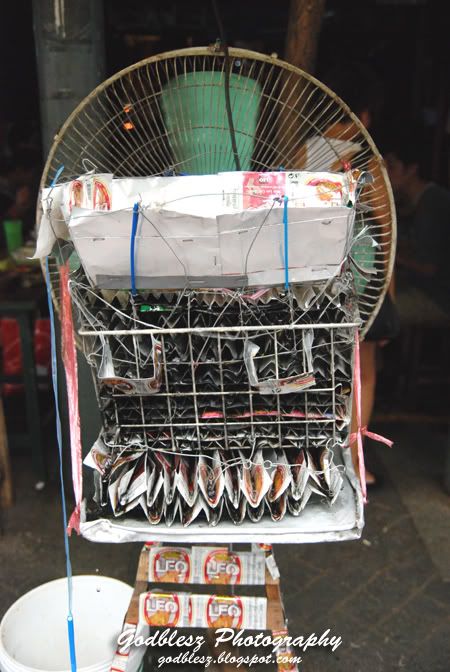 The DIY cooling system...GENG!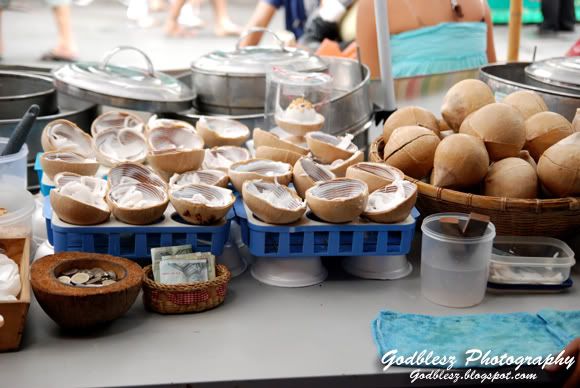 The must try Coconut Ice-Cream...Very nice to eat under the hot sun...One ice-cream come with a small cup of free coconut drinks...25 Thai Baht if not mistaken...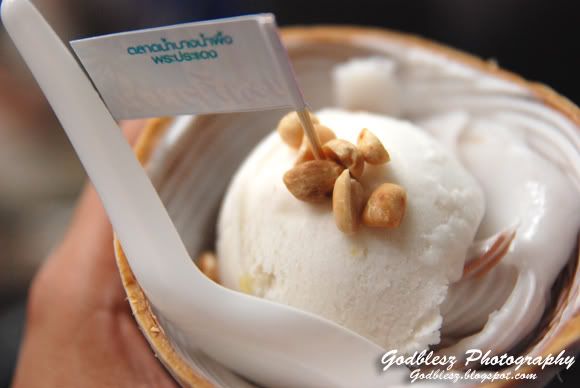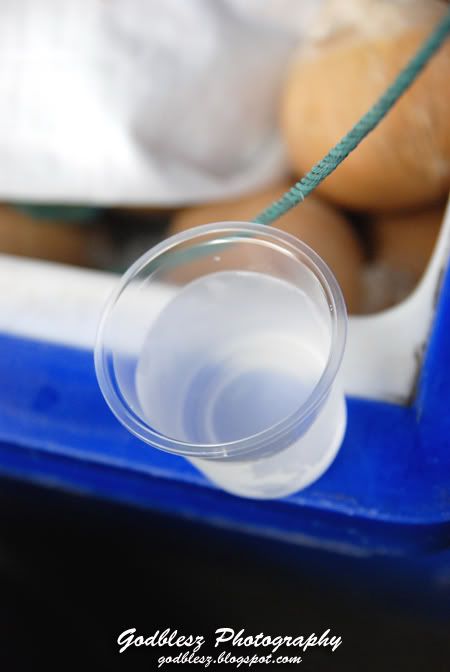 Ok end of part 1...Hmm where to go next...The market is so big~~~