Kemaman & Kuantan Trip - Warung Otak-otak Che Wan & Keropok Lekor
After we had a short rest, then we went to eat again.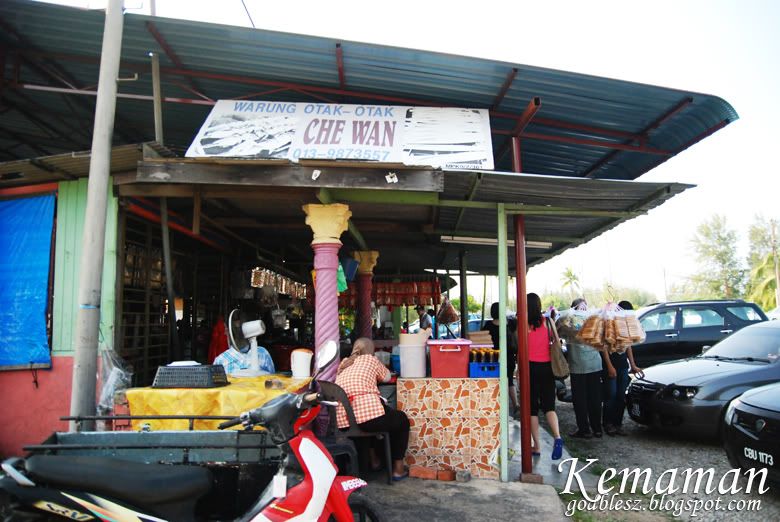 Here we are, eat eat eat again...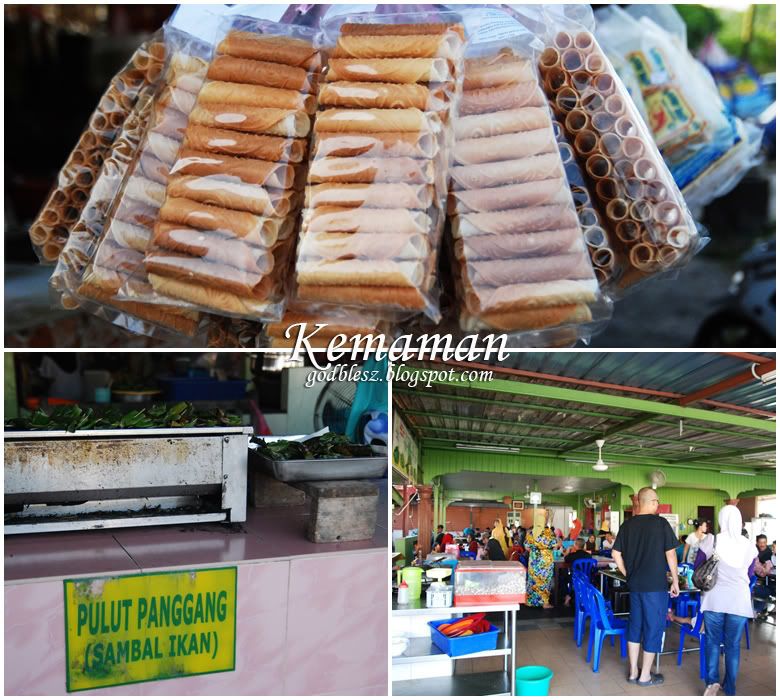 Crowded...Very good business, but to me, their service quite bad...After we finished our food, washed our hand, the drinks only being served...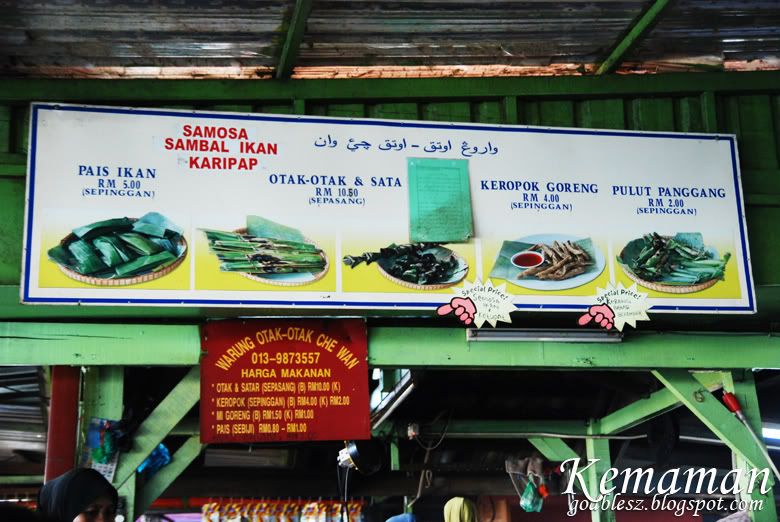 These are what they serve, and the price...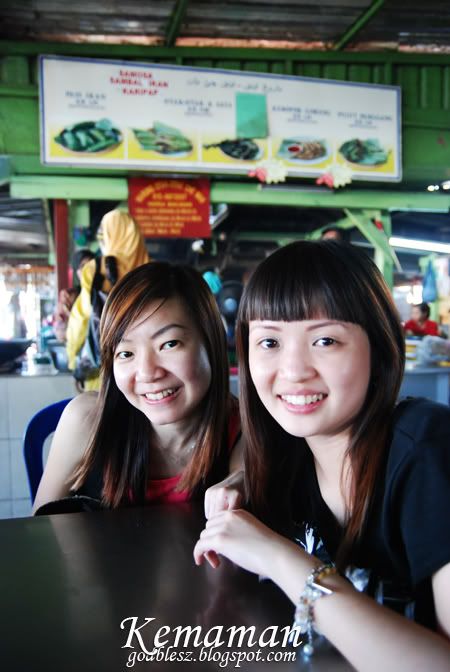 Moon and PuiLim~~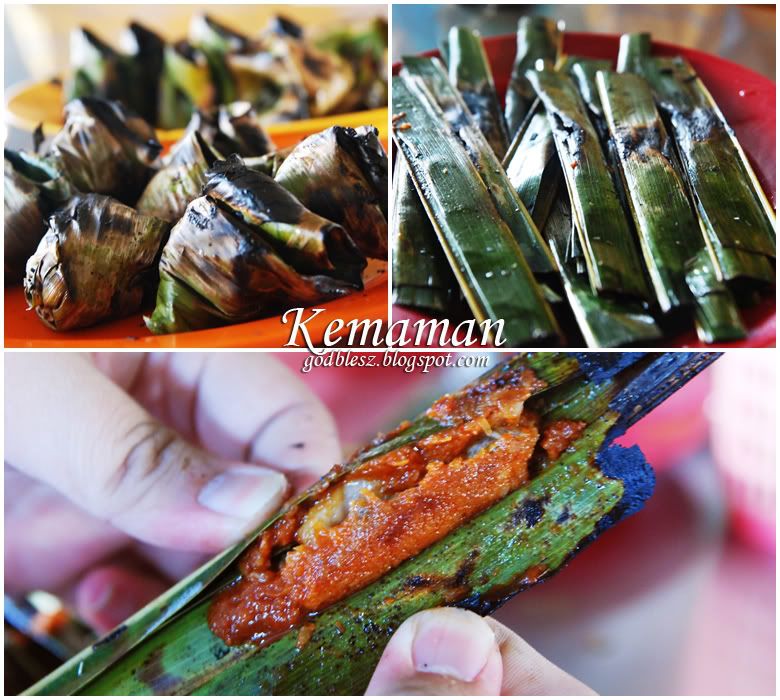 These were what we tried, otak-otak and sata, taste good...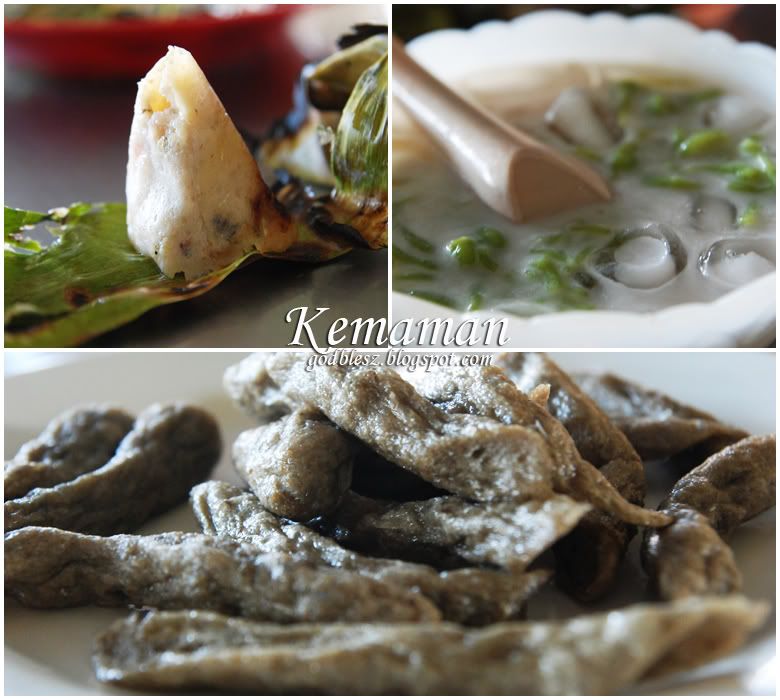 Sata, cendol and keropok...
After that we went to this keropok stall to buy frozen keropok lekor...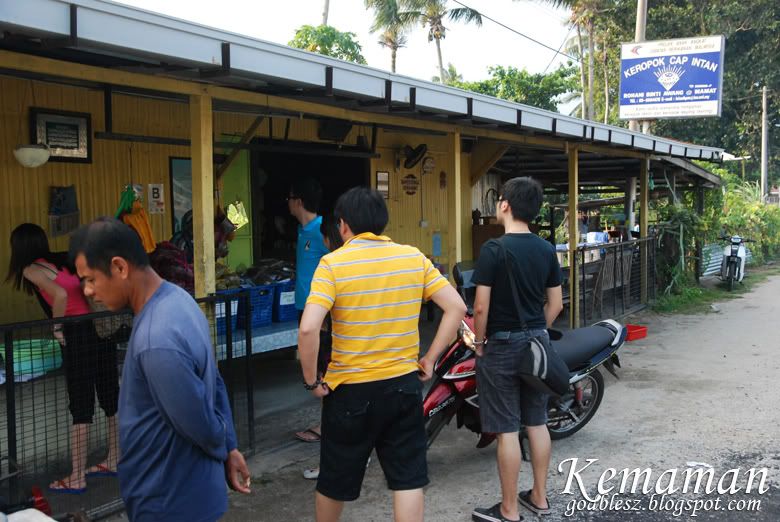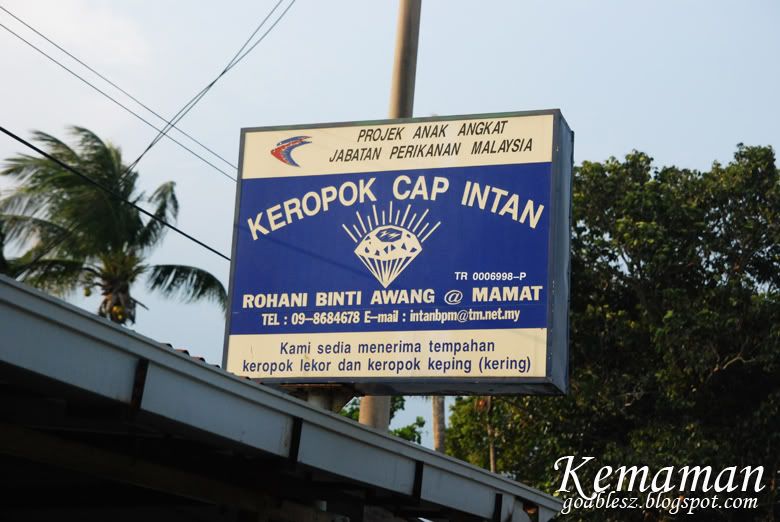 WeiChih keep looking for diamond..It is because of the signboard...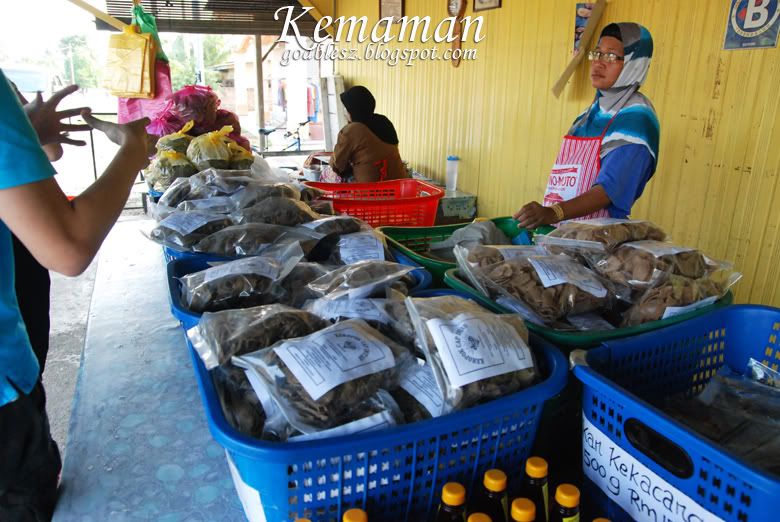 Macam-macam keropok...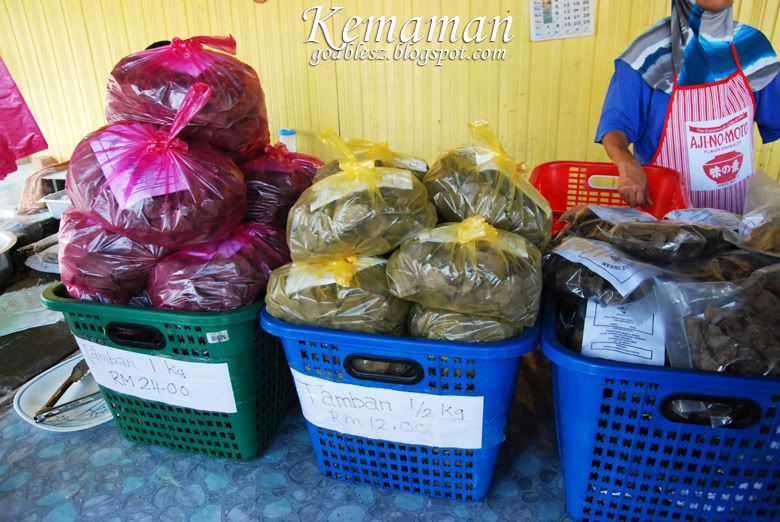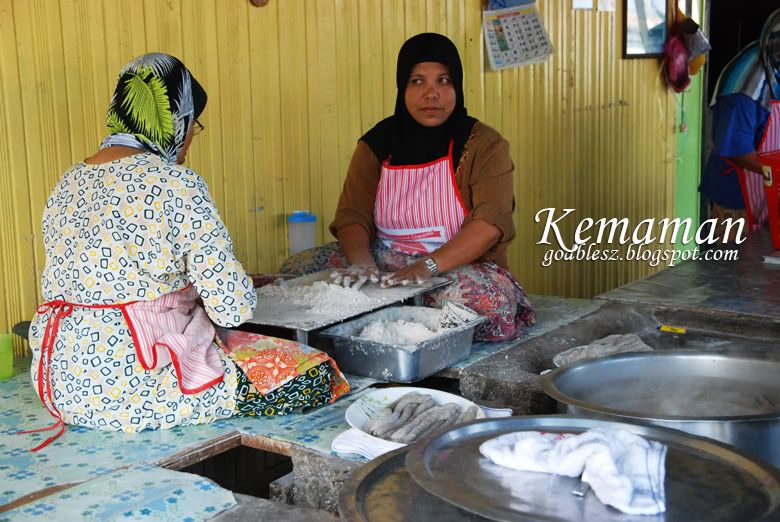 To be continued...