Kota Bahru(Part 4) - Ulang Corner
After visiting the Chinese Temple, then our stomach kept making noise, so the driver fetch us to a local food stall to have our lunch...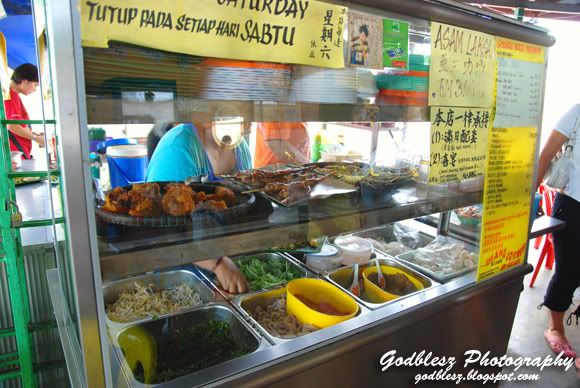 Ok this is the stall, order your food and look for a seat, food will be served later...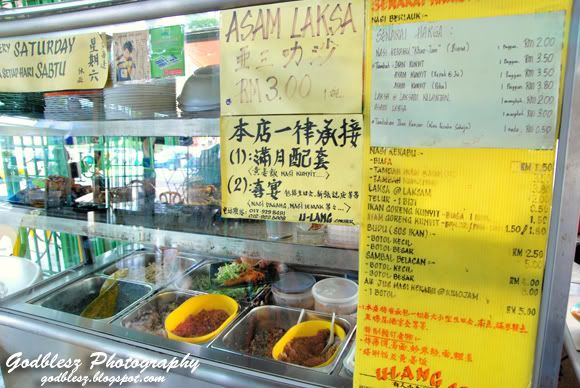 They accept food catering service too...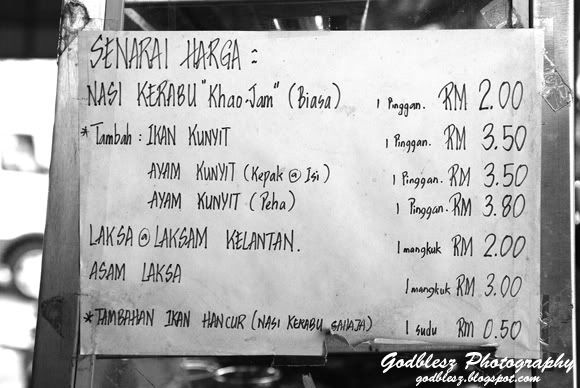 The menu...
First i ordered this - Nasi Kerabu "Khao-Jam", according to the boss, the rice is very healthy food...
Then i ordered a bowl of cendol too...
YuetLeng ordered Asam Laksa...
Then the aunty said this - Laksam Kelantan is quite delicious, so we ordered one to share...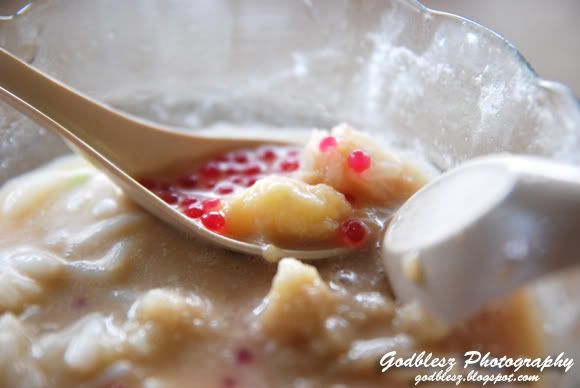 One bowl of cendol is never enough especially the weather was so hot, so i ordered another bowl...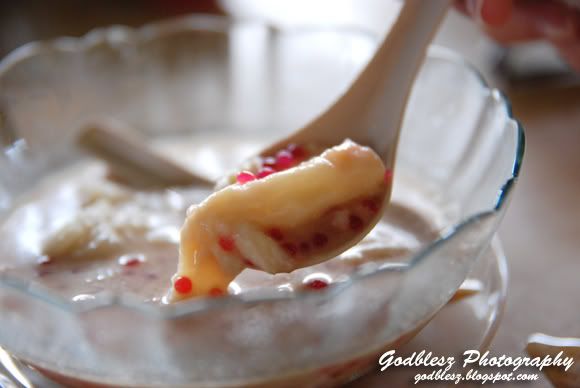 Syok...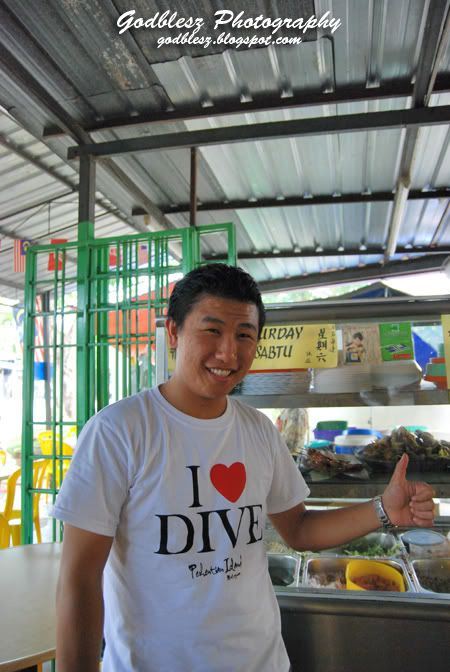 Me in front of the stall...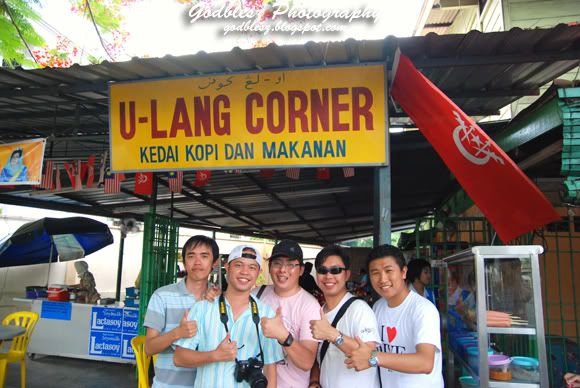 And all the guys...
Ulang Corner
4939-C,
Bandar Puteri,
47100 Puchong,
Kelantan Darul Naim
SAM 016-2366111
ELAINE 016-3400222
Next, we went to the last station of the half day trip, which is a Batik factory...