Perhentian Island Trip (Part 4)
After a simple lunch, then we went back to room to pack our bag with camera and a bottle of water, and we wait at the mini jetty for boat to come...Yeah, we are going to snorkeling...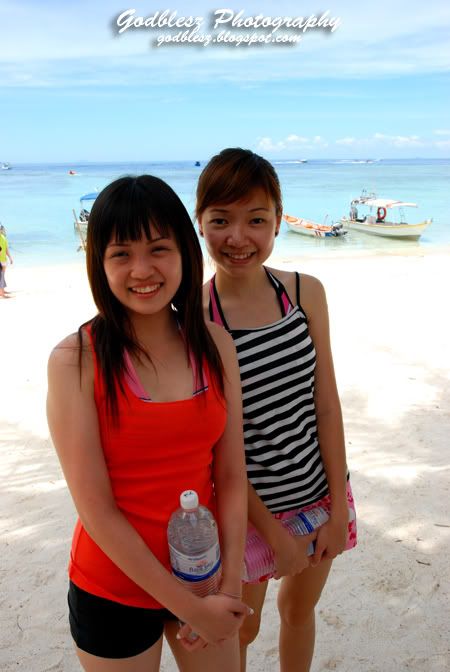 YuetLeng and PuiLim...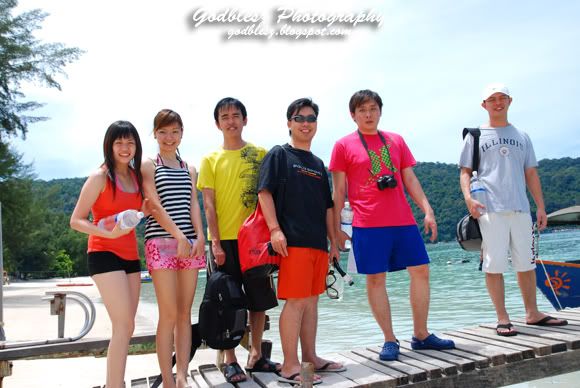 Here we go...
Is me...Thanks YuetLeng for taking photo for me =)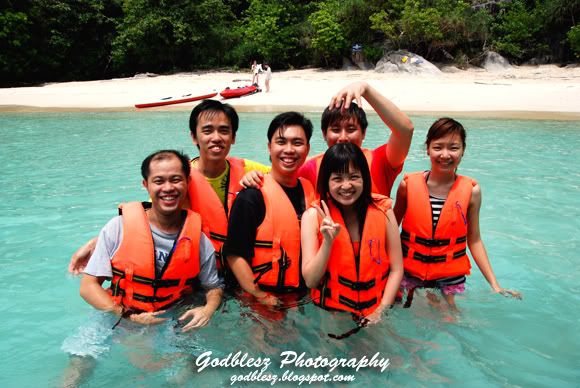 The 1st snorkeling point, they gave us a short instruction of using those equipments, but most of us also knew how to use it already, so we skipped it =P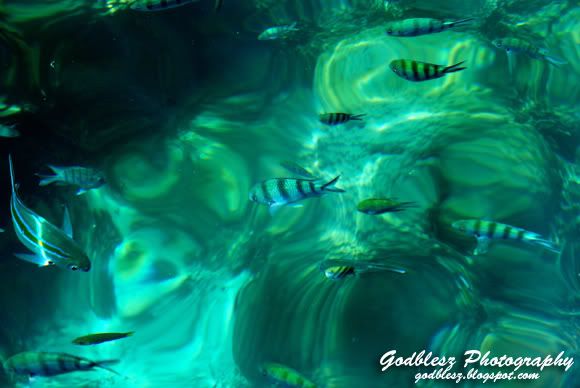 Clear water and fishes...Wow...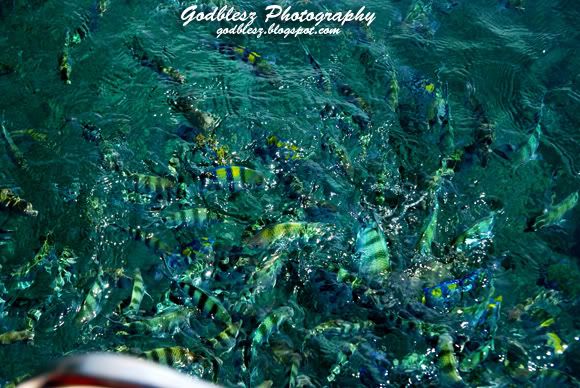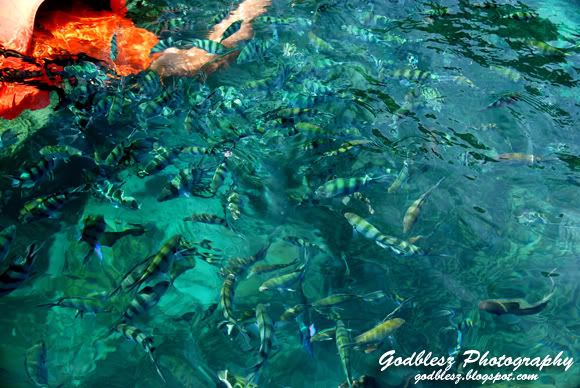 WengChye...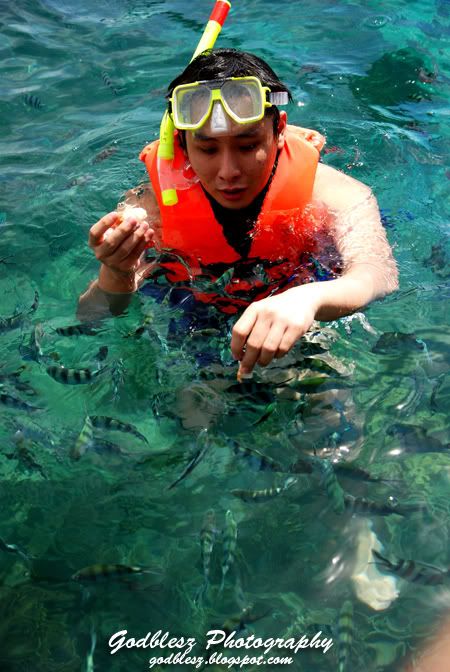 Johnny was feeding the fish with bread...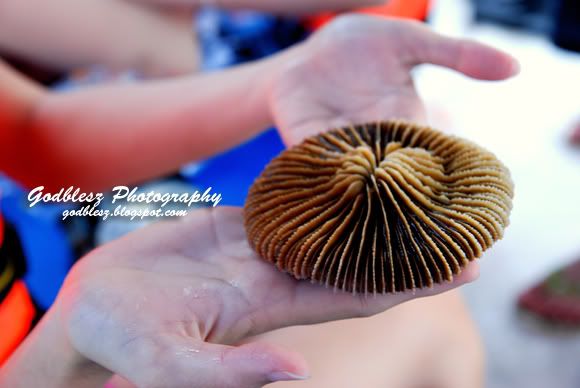 Coral...
PuiLim with the coral...
WengChye and Johnny...
Haha happy YuetLeng...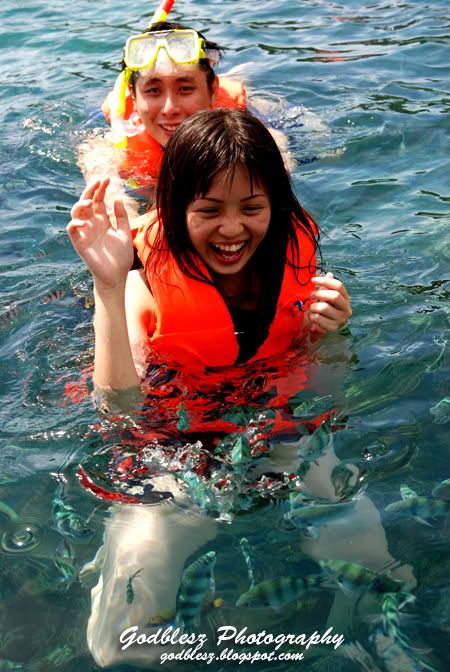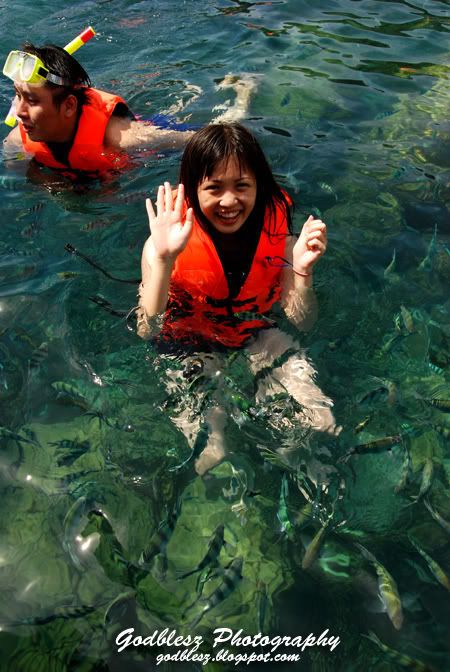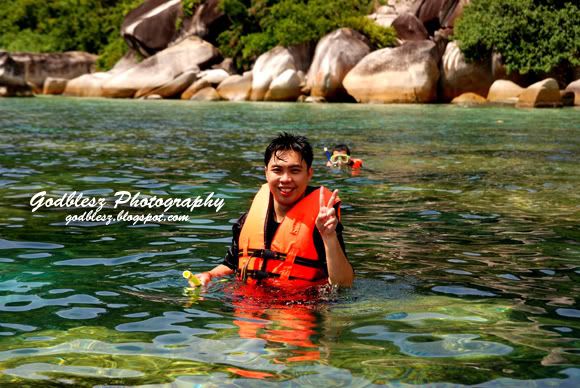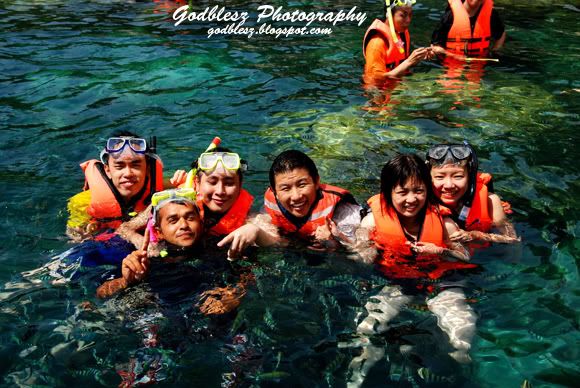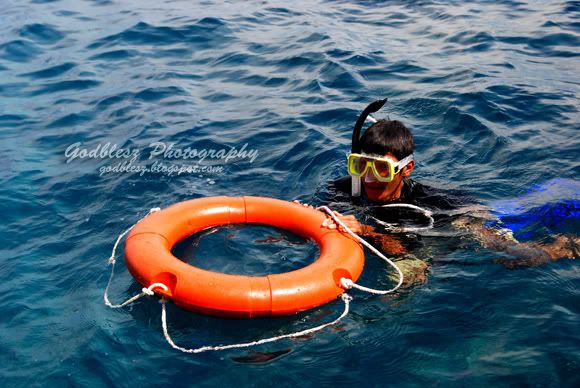 Taxi taxi...Here here...Haha he served as taxi for ladies if they can't swim or too tired to swim...He will bring the ladies around to look for coral and fishes...