Bangkok - Shopping Day (Part 2 - End)
After that, we walked to the Central World because the ladies want to look for Naraya -_-"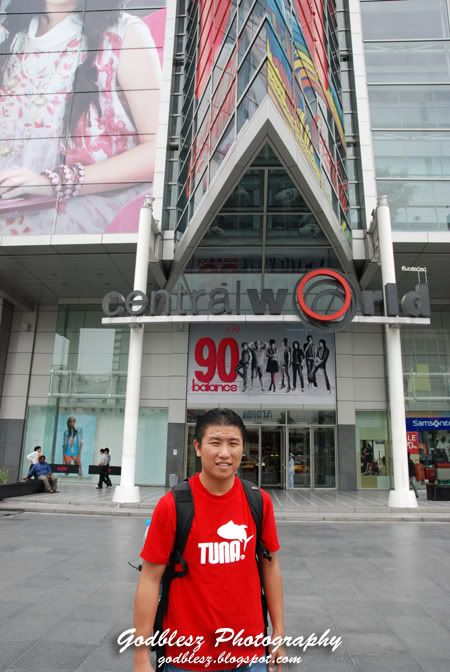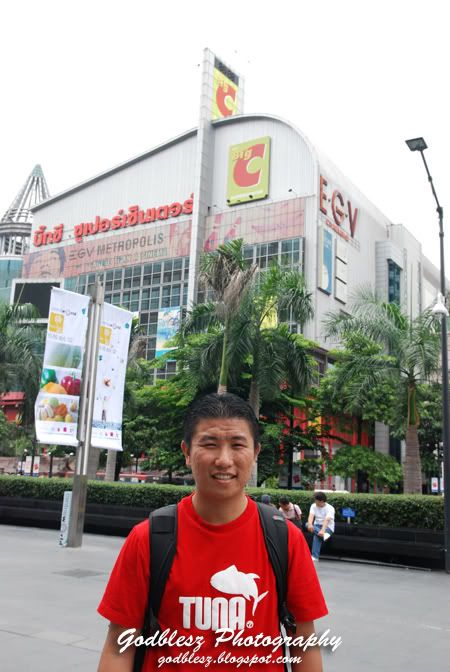 "Big C"...Opposite of Central World...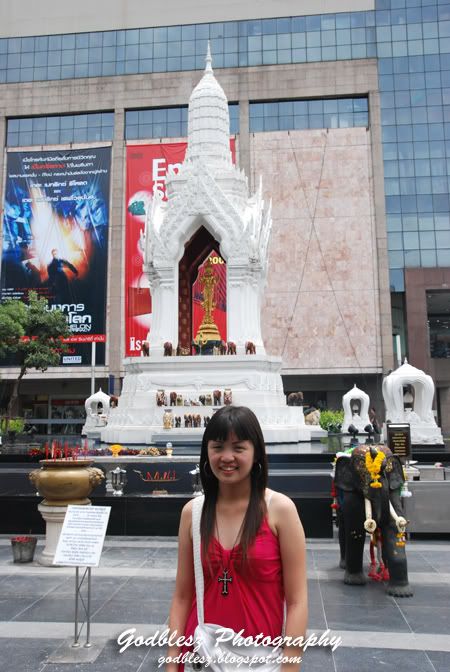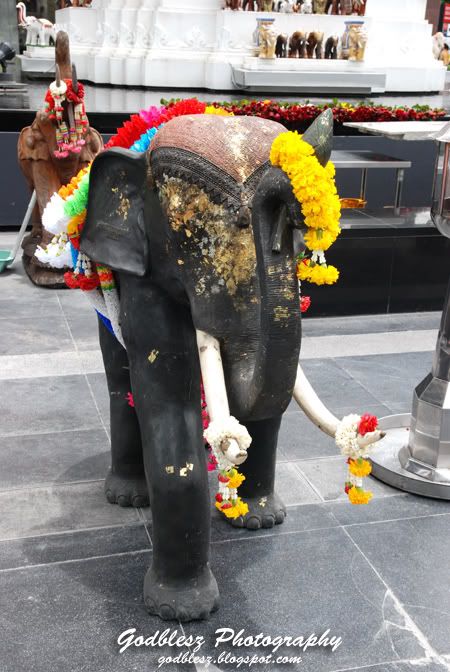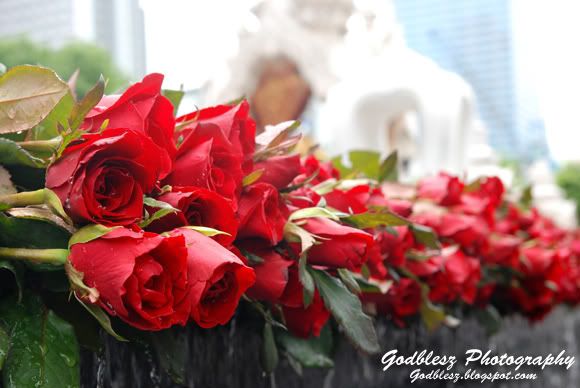 When we were snapping photos around the 4 faces Buddha, then there was a man came over and chit chat with us...After that he offered us to bring us to see another Jade Buddha(if not mistaken) with a cheap price...And he kept asking us to follow us to the "tuk-tuk" and asked the "tuk-tuk" drivers to bring us over...He also kept saying that the Jade Buddha is opened for visit only at certain time, we are lucky because it is opened now for visit...Before some of us go into the "tuk-tuk", Kuan Hoong stopped us and show us an advice from a forum which he has printed out on a piece of paper...It is a trap!
Since we knew it is a trap, so we pretended that we need to go toilet 1st and we leave immediately and walk + run into the shopping mall as fast as we could...Phew...Luckily we didn't cheat by the man...They will actually bring us to jewelery shops and maybe force us to buy at the shop(if not mistaken) >"<
Naraya
shop and we started to shop...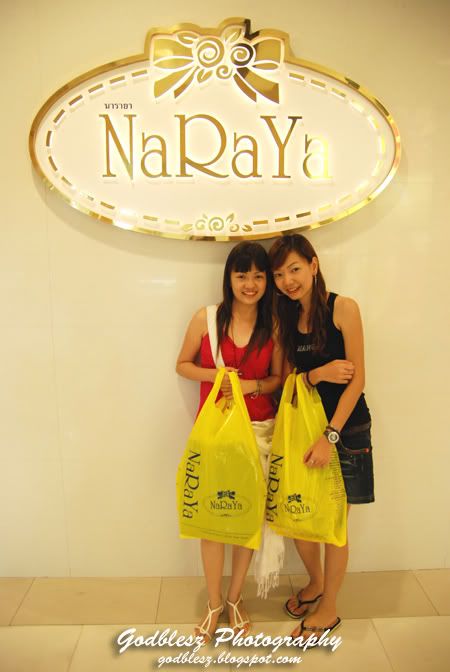 The Naraya bag is quite good in quality and design, the price is not expensive also, so if you are in Bangkok and you are a bag lover, then you must visit this shop...
After shopping for so long...Our stomach started to make noise, according to Kuan Hoong's reading, there is a good place to eat in Central Word...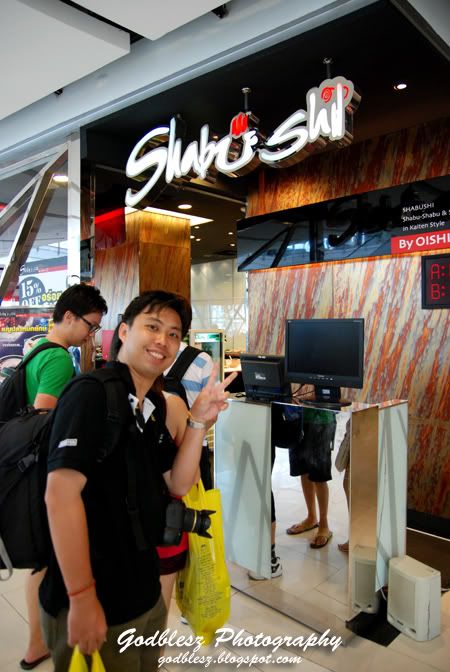 Let's WengChye to introduce you - Shabushi...Hehehee...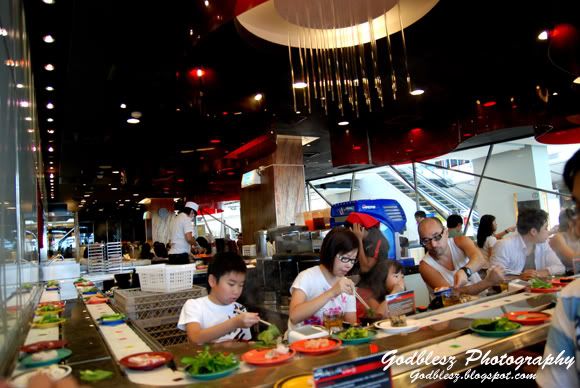 They not allow us to take photo, but i risk my life to snap a photo...Hahahaa...
Yeah we can have shabu-shabu as our lunch...Eat all you can...The food is fresh and delicious...The price is reasonable(i forgot the price already, sorry)...All of us also claimed that this is the best meal ever for the whole trip...Hahaaa...
We sapu all the prawn, fish and also beef...Damn nice...
After that, we decided to revisit the Platinum Fashion Mall to hunt for cheap clothes again...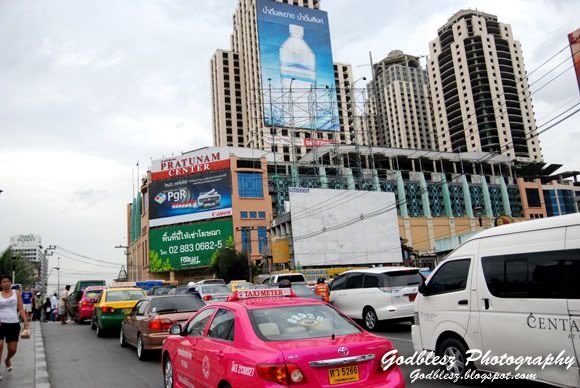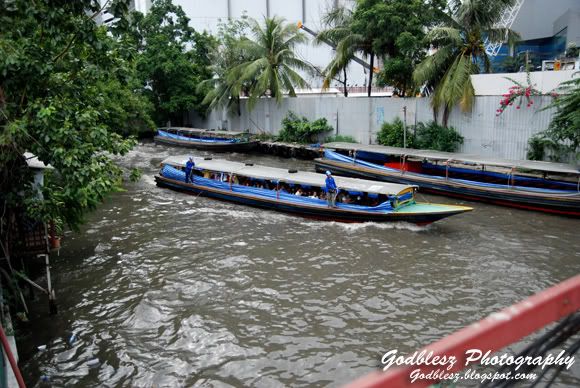 It is within walking distance, so we walked over to the fashion mall...
At the time we leave the fashion mall, the sky was already dark, oh my god we shopped from day until night -_-"
Is time to fill our noisy stomach with food again, so we decided to go to Suan Lum Night Bazaar to have dinner...
After the dinner, we walked around in the market...We actually planned to have Thai Massage here but we failed to locate a good one..So we went back to hotel to take bath, and then we walked out to the previous massage shop which is located near to Silom BTS station to have massage for the last time before we leave Bangkok...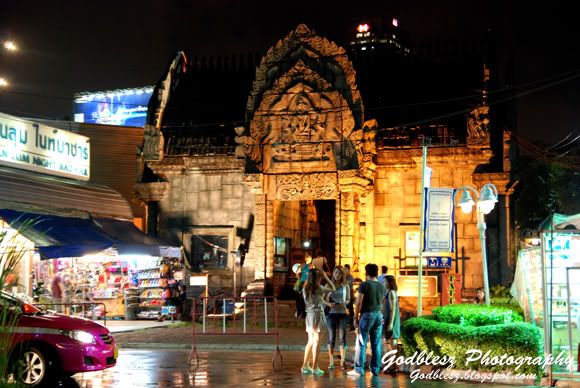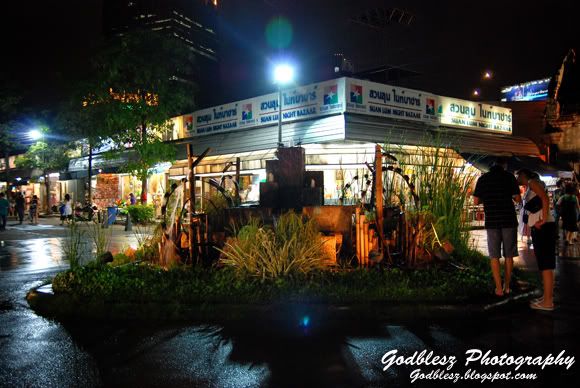 We took out all of our clothes which bought within these few days and snap photos of the clothes...Hahahaa...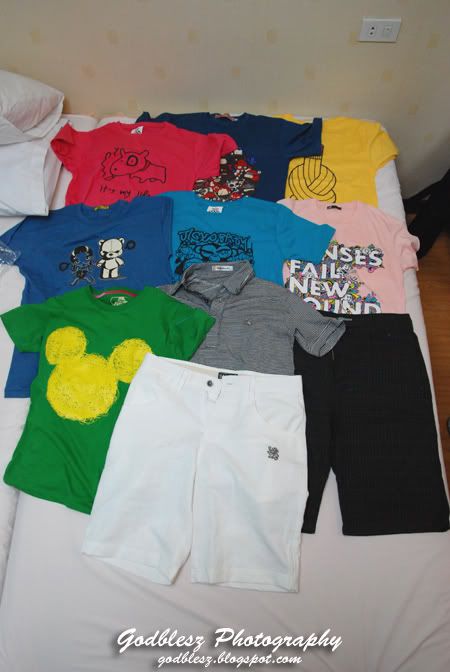 These are belong to WeiChih...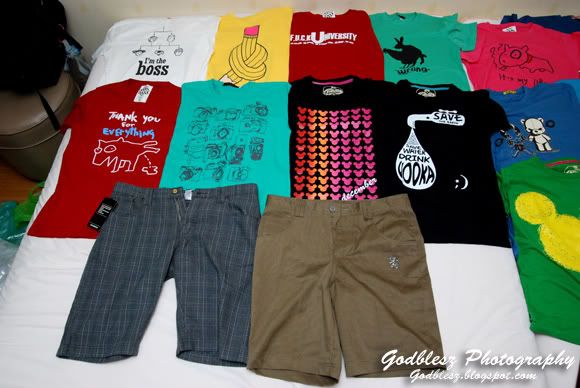 Mine...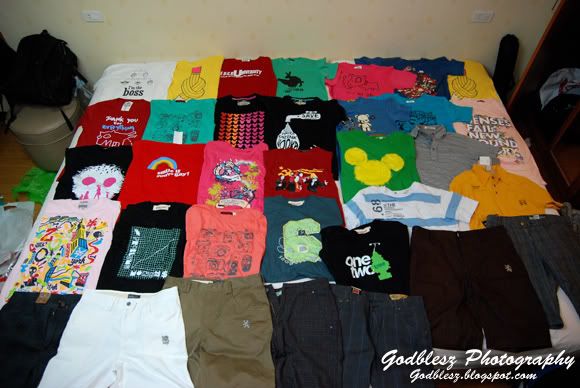 All...Including KuanHoong & WengChye's...
We are more crazy than the ladies...Hahaaa =P