Restaurant Korean BBQ Nak Won @ Ampang (Part 4 - Final)
KuanHoong was having conference call at home and he couldn't join us...I knew that he very wish to join us although he is on diet and having conference call, so i took this photos while i accidentally found his photo in Donny's phone...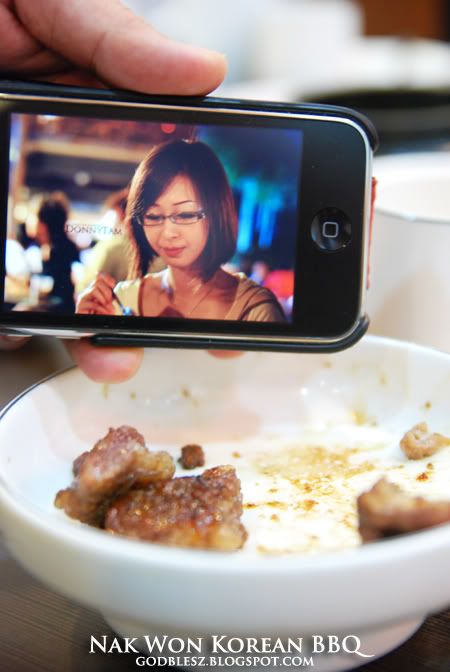 Hehe WenEng was ready to eat...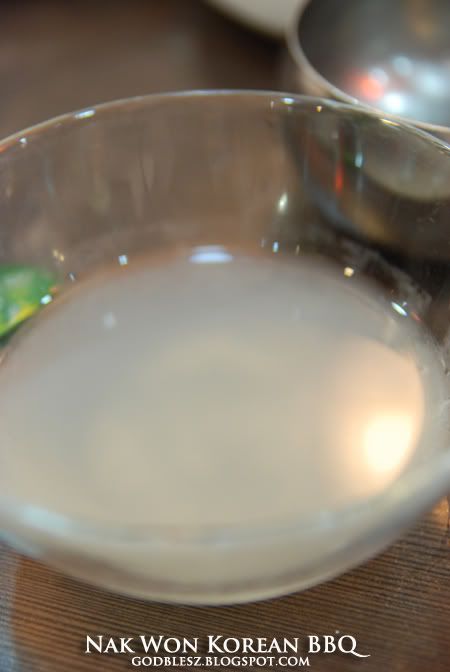 This is a drink which tasted like barley...And this is free...Quite nice to drink but a little bit too sweet for me...We had free watermelon too...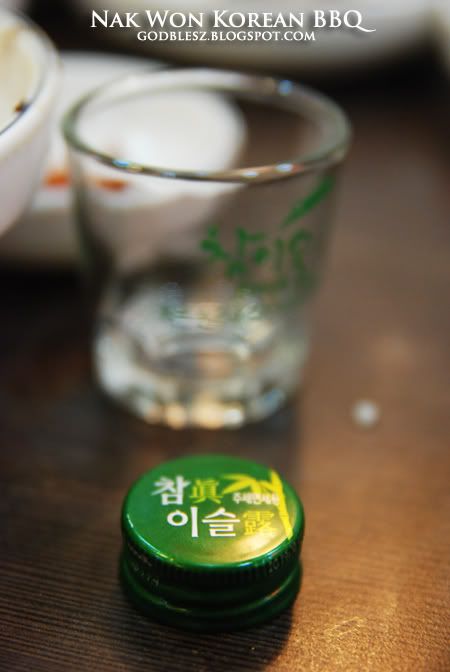 The cap of the Soju's bottle...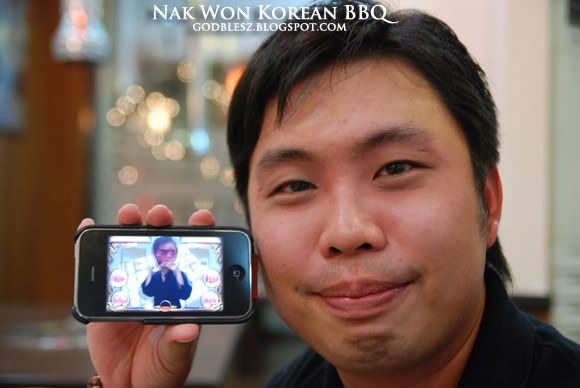 Chye was playing a game to punch himself...
Thanks Donny for taking this photo for YuetLeng and me...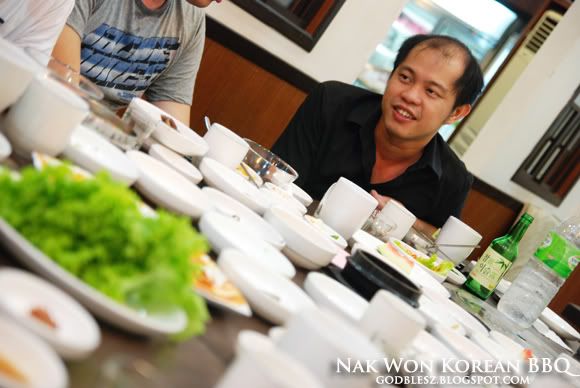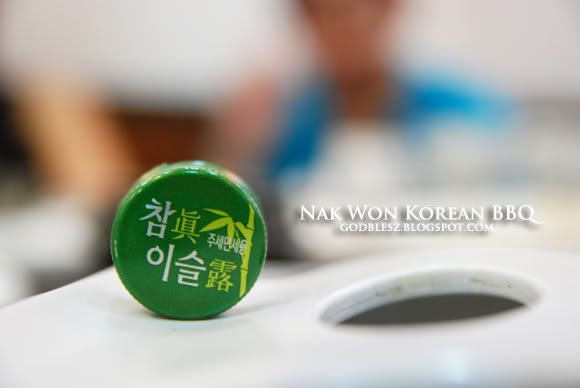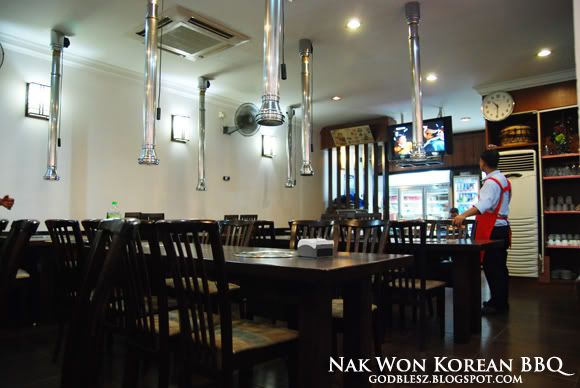 Korean's green tea?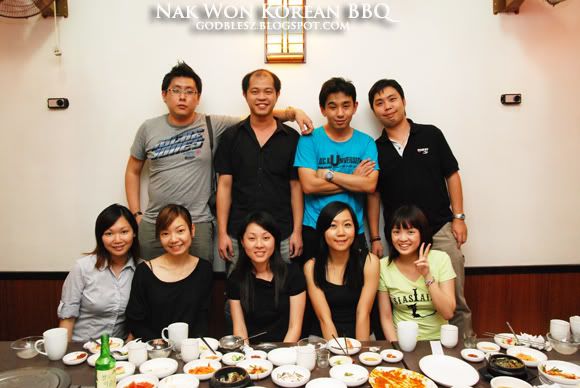 Yea test shot for our group photo...
Then we asked a staff to help us for our group photo...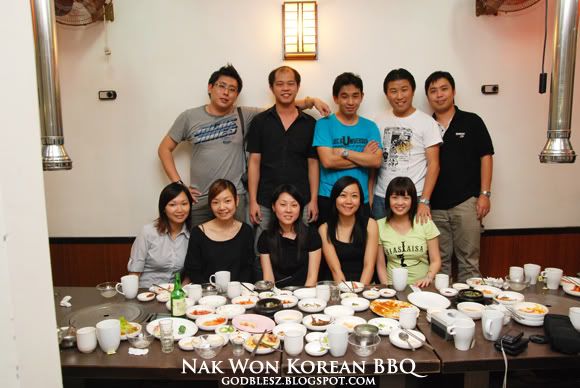 "Nicely" taken...Good angle...Hahaaa...
What to do, crop it...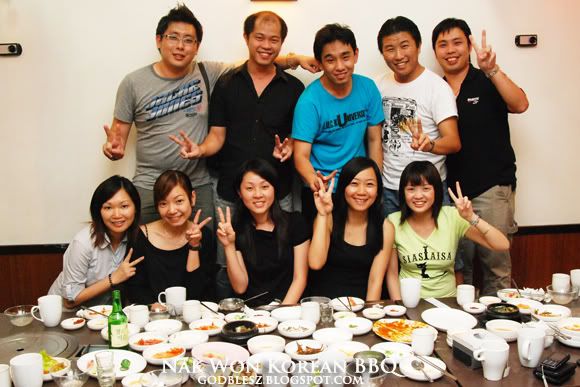 Another cropped photo...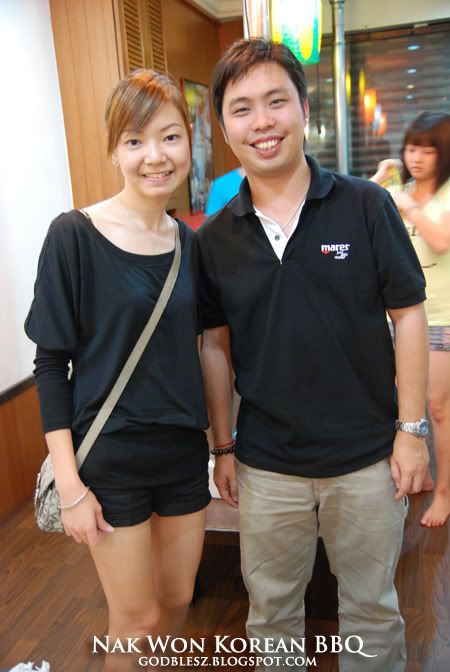 That's all for the birthday celebration...Overall the food was okay...But majority of us still prefer to dine at Woo Ga Chon...Hahaha...All right, happy birthday to Johnny and WengChye...