Mill Wheel Ice Cafe @ Kepong (炮兵冰品专卖店)
Yesterday, after dinner when i was staying in my room, i felt so hot so i asked YuetLeng whether wan to go out for some drinks…I said Genting Highlands is a good place because of its cold weather but YuetLeng scold me sot sot dei -_-"

Then she suggest to go to this Mill Will Ice Cafe which is located near to Carrefour Kepong to have icy desserts…OKIEZ ON, let's go…
This is how the cafe look like...Took this before we leave...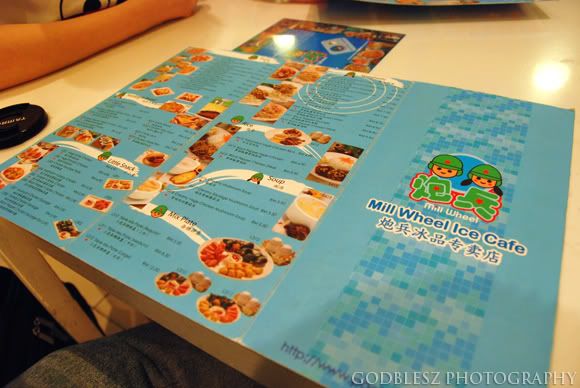 The menu...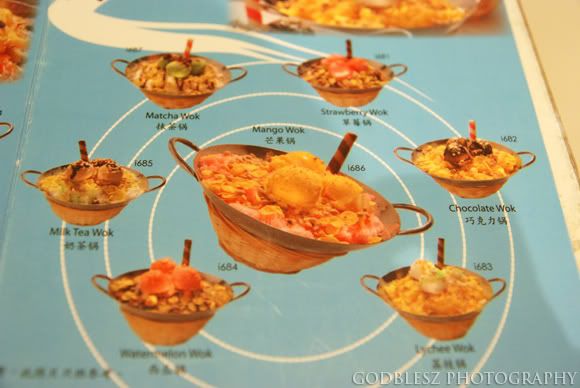 I ordered this - Mango Wok RM 10.90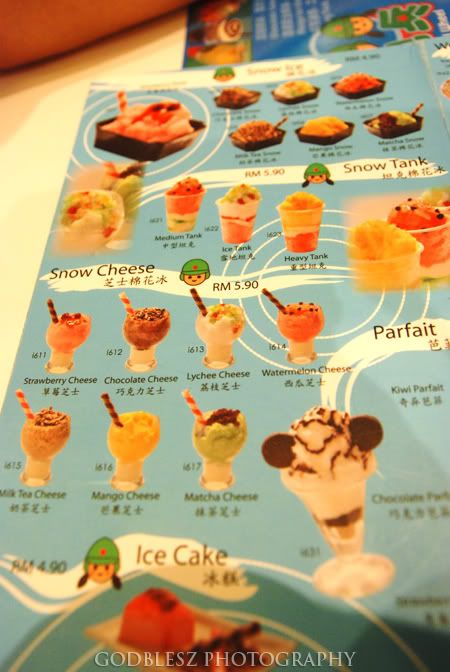 Then YuetLeng ordered this - Lychee Snow Cheese RM 5.90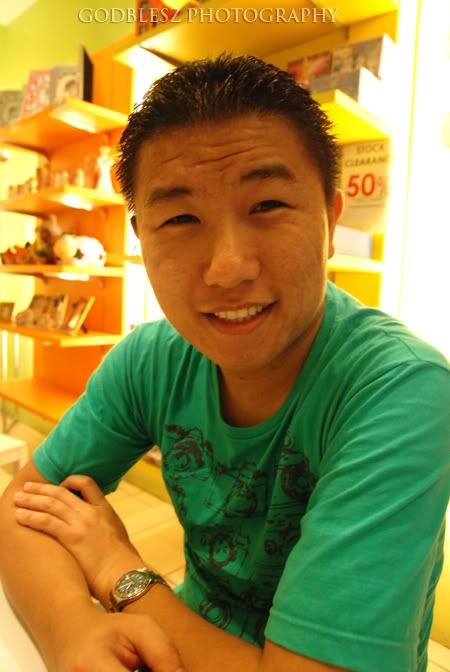 Me =P
Some interior photos...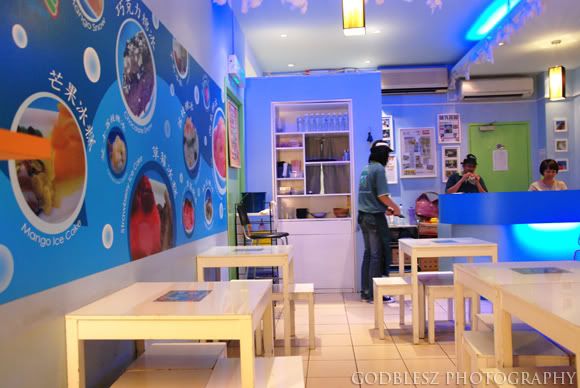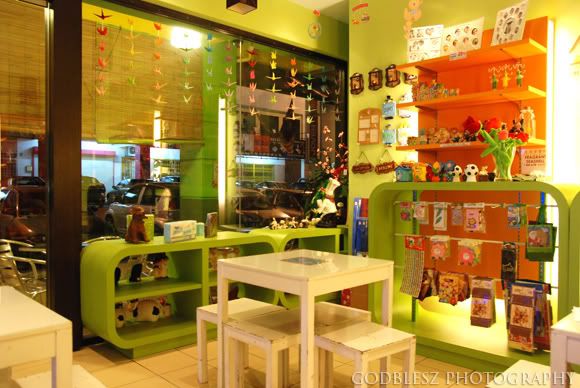 Lychee Cheese...Very soft ice, just like snow...With cheese at the bottom of the glass...Nice! (because i love cheese so much =P)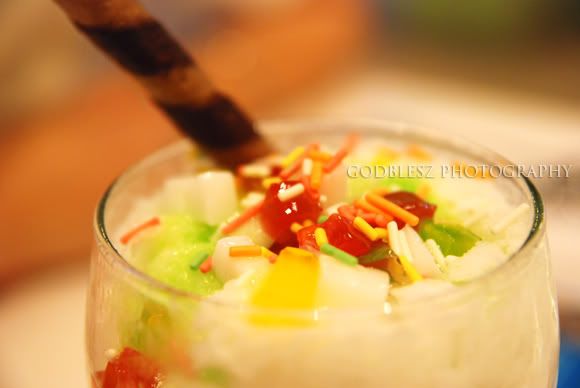 YuetLeng with her Lychee Cheese...

My Mango Wok...When i 1st saw this wok of ice being served...The 1st think appear in my mind was, "THIS TIME REALLY IS BIG WOK(大锅) ALREADY!"
The 3 scoops of ice/ice-cream on top were mango flavour...While the rest of the ice at the bottom part was strawberry flavour...Served with cornflakes, jelly and nuts...

For my own opinion, i think this wok of ice is good to share between 3-4 persons...
The taste is quite good...It is not too sweet and taste a little bit milky...Luckily i'm able to finish it alone =P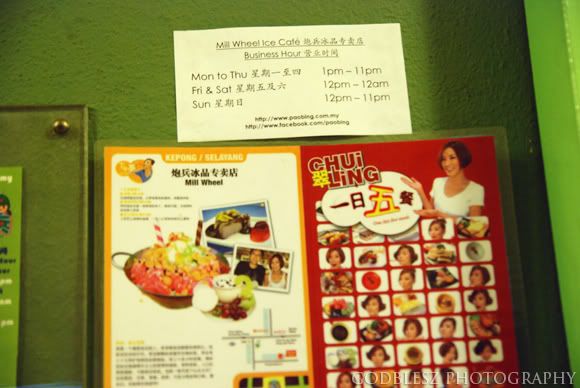 Their business hours...

Kepong :
No. 72 & 74, Jalan Metro Perdana Barat 2, Taman Usahawan Kepong, 52100 KL
Tel : 603-62505910
Puchong :
No. 5, Jalan Kenari 22, Puchong Jaya.
Tel : 603-80765910
Klang :
G17, Aeon Bukit Tinggi Shopping Centre
Sunway :
LL202(J), Jusco Sunway Pyramid
Website : http://www.paobing.com.my/
Location : Some where in the middle of the Jalan Metro Perdana Barat 2
View Larger Map