Four Happy Seasons Restaurant @ Wangsa Maju (Part 1)
Today i'm going to post some super outdated photos, which was happened on the day before Valentine day...
I brought YuetLeng to this
Four
Happy
Seasons
Restaurant
to try out their food and of course to experience their 4 seasons theme...
The restaurant's information, you may visit their website for more details :-
No. 9, Jalan Wangsa Delima,
1A, Section 5, Wangsa Maju,
53300 Kuala Lumpur, Malaysia.
Tel: +6 03-4142 7171
Fax: +6 03-4142 9480
-----Operation Hours -----
~ 12.00 noon to 12.30 midnight ~
-"Last Order 12.00am"-
Email: info@4happyseasons.com
Website : http://www.4happyseasons.com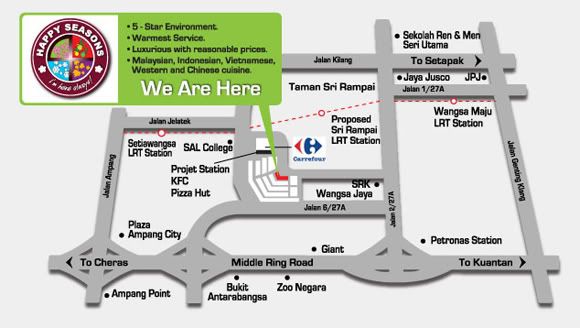 The location map of the restaurant...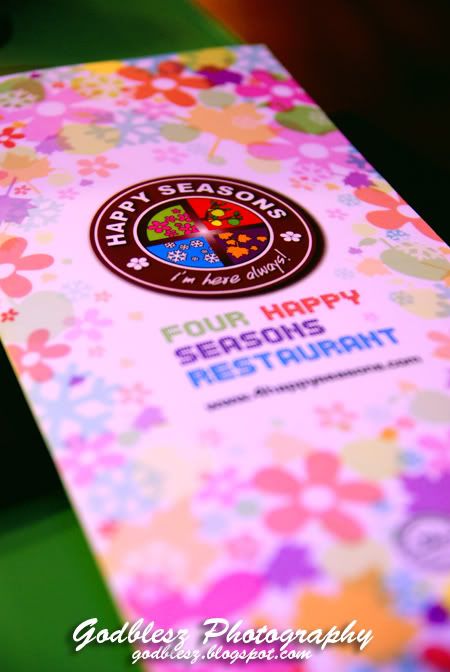 Their menu...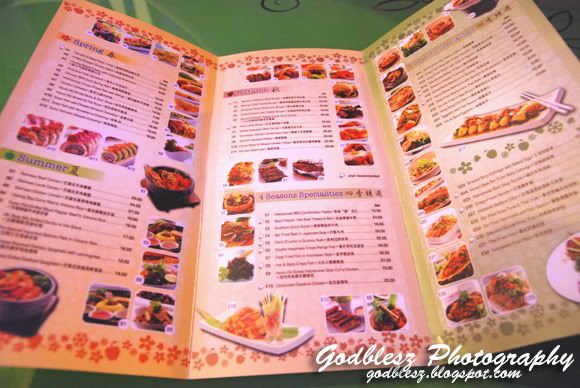 Wow, which one to choose...
YuetLeng with the menu...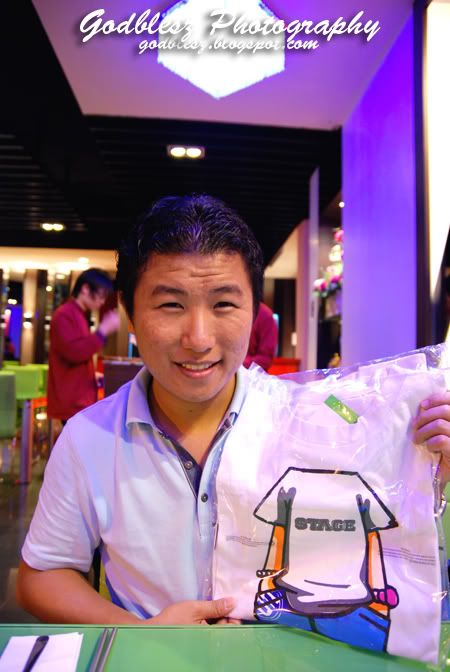 Me with the t-shirt from YuetLeng...
Thank you honey~~Muacks!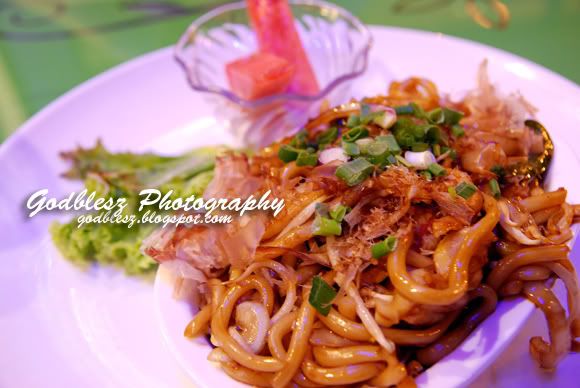 YuetLeng ordered this - Hokkaido Seafood Udon(RM 10.00)...According to YuetLeng, the udon taste nice...
Then this was mine - Balinese Roasted Chicken Spaghetti with Lemongrass(RM 12.00)...The taste is like cabonara spaghetti...Taste ok for me...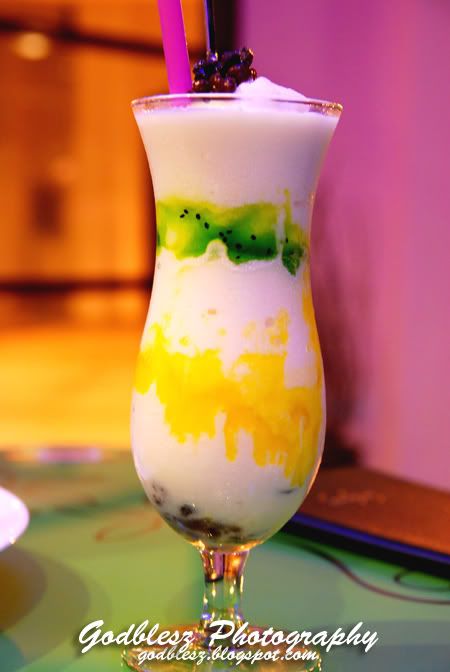 Vanilla Layered with Kiwi, Mango topped with Red Bean(RM 5.80)...Taste ok but a little bit sweet for me...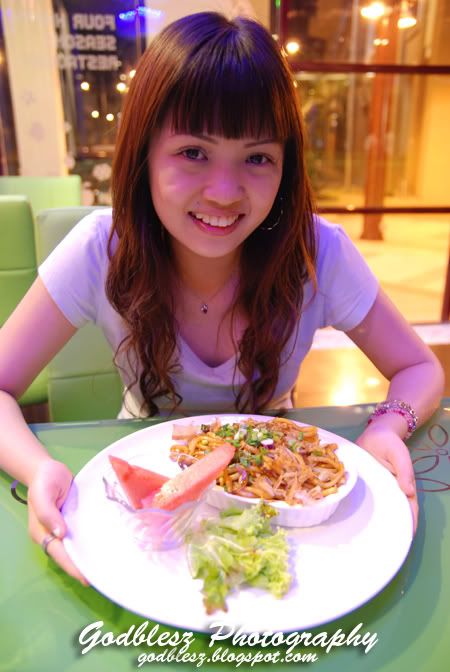 YuetLeng with her udon...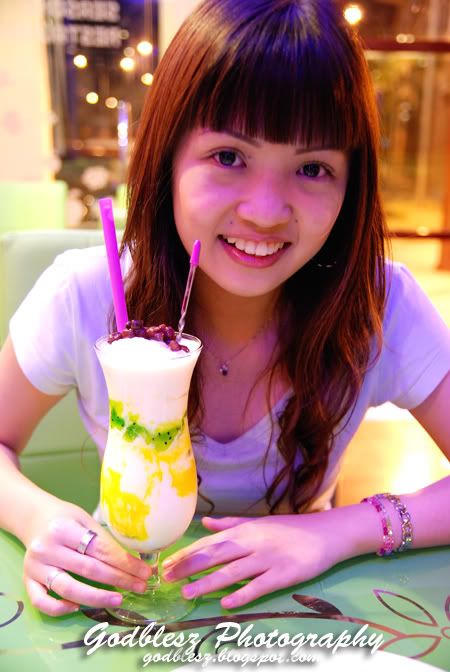 And drinks...
Ok that's all for now...Next, we walked around the restaurant to take some photos of their four seasons environment...