Shanghai & Korea 上海&韩国之旅 : 爱宝乐园 (Everland)
第二天一早,我们就得拖着疲累的身体享用酒店的早餐,然后就往爱宝乐园 Everland 出发了..
维基百科的简介:
爱宝乐园是一个位于韩国京畿道龍仁市的主题公园,是韩国最大的主题公园。在2009年,它是亚洲第四多人入场的主题公园,仅次于东京迪斯尼乐园、迪斯尼海洋世界和大阪环球影城。乐园里面有动物园和水上乐园。乐园由三星集团下辖的三星爱宝乐园管理。
这座乐园被不少人称为韩国的迪斯尼。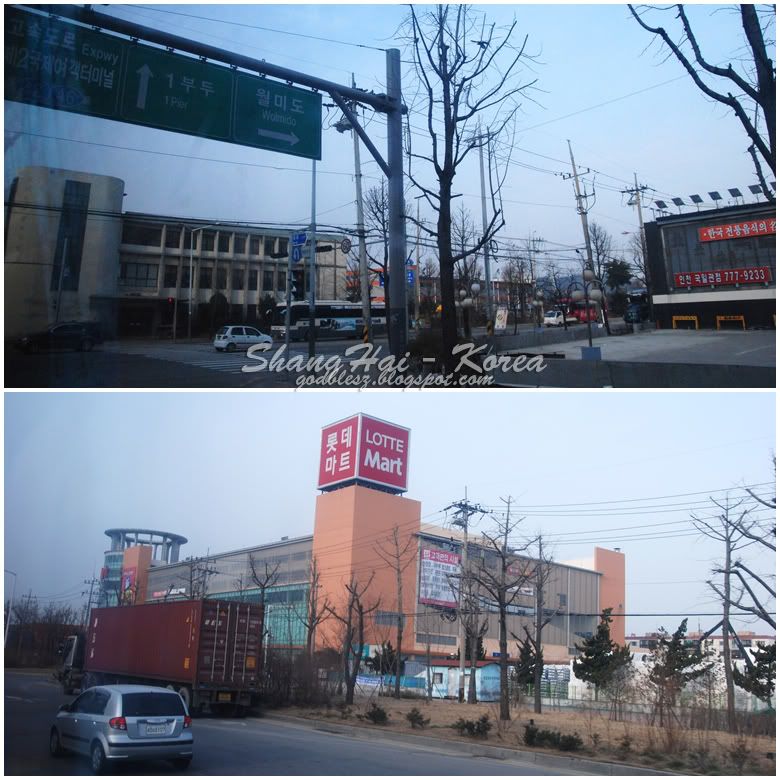 吃了丰富的早餐后就出发了,看见了Lotte Mart,不过没有机会去逛..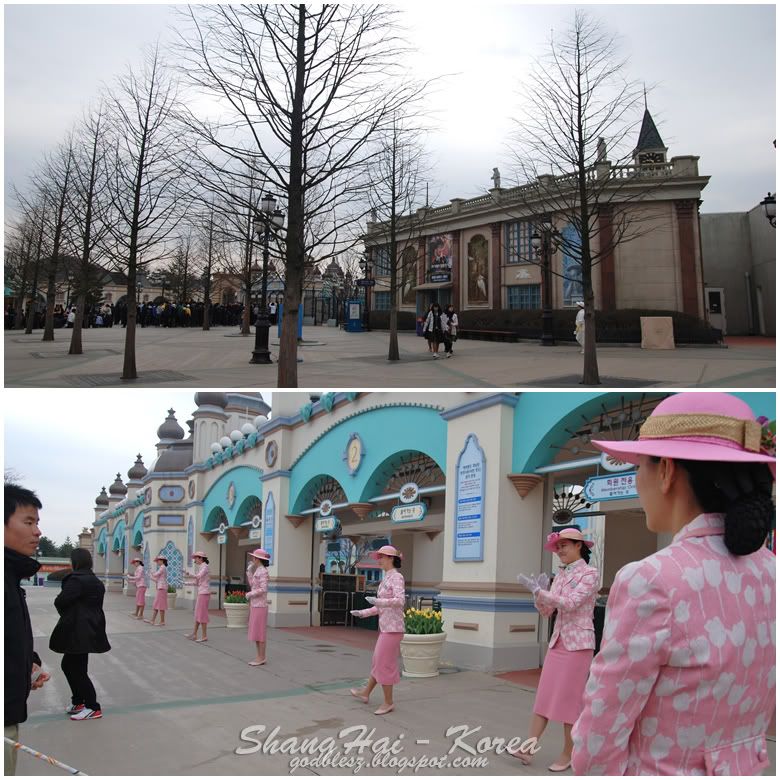 抵达爱宝乐园,很多学生们已经在门口井井有条的排队等待入门...可以开始进场前工作人员会有一小段的舞蹈...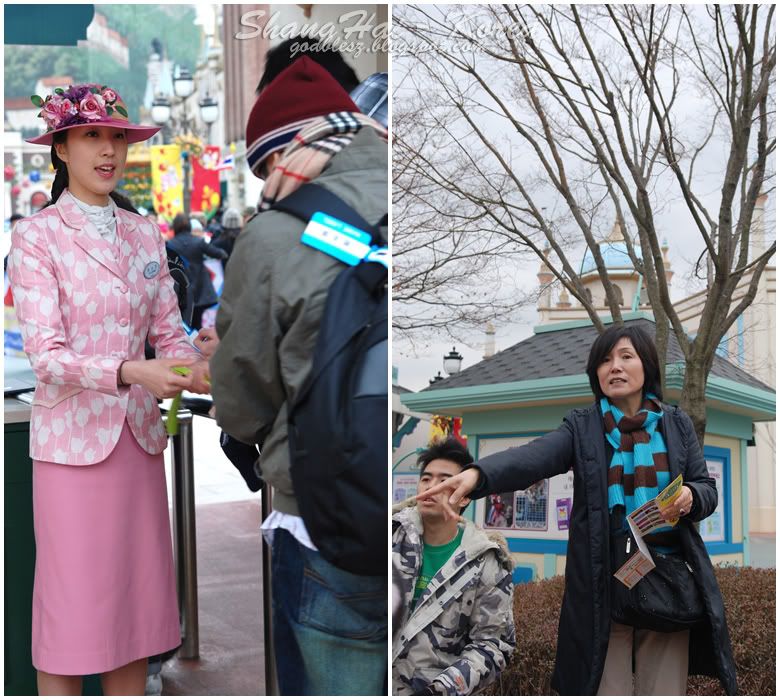 漂亮的韩国小姐 XD 终于可以入门了,一进去导游已经在一旁等待...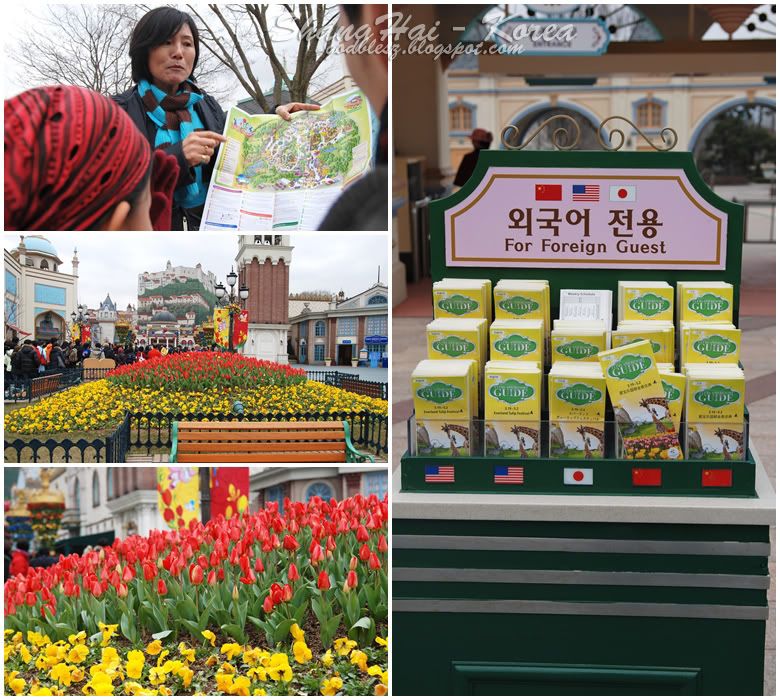 Ajuma导游在讲解...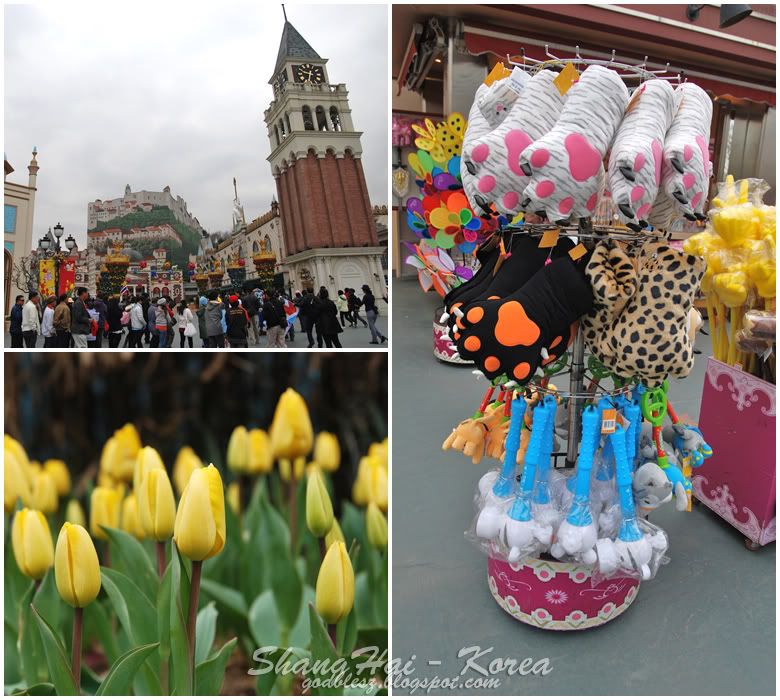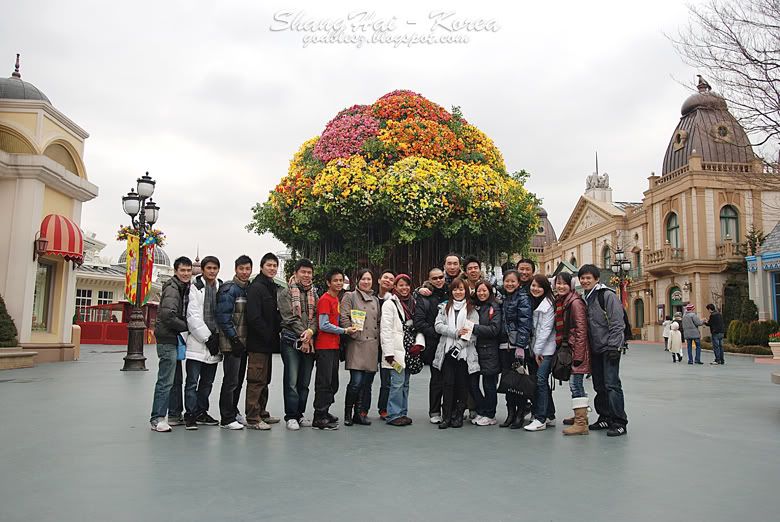 看见一颗蛮有avatar feel的树,大家就先来个大合照先!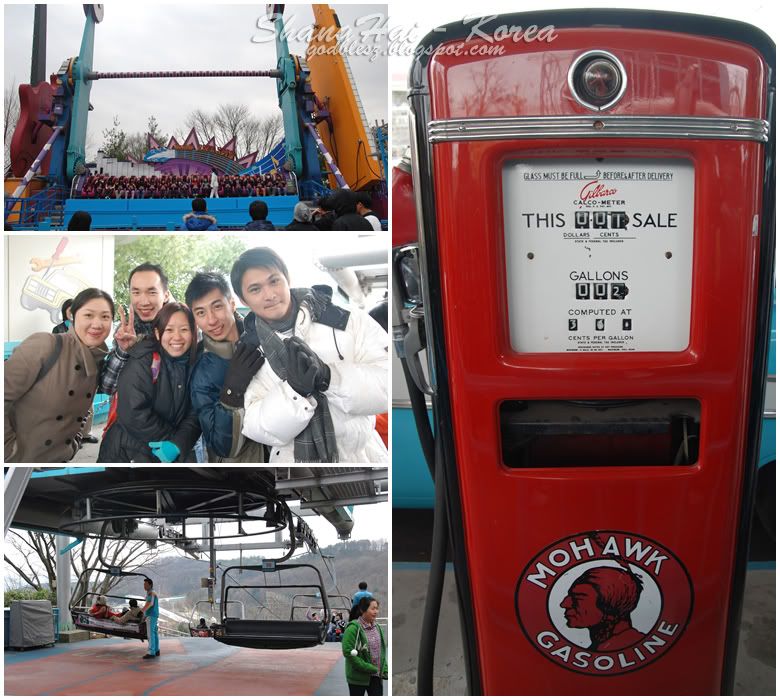 过后我们就好像赶鸭子般,一直被导游催,要我们加快脚步跟上他,到缆车站排队...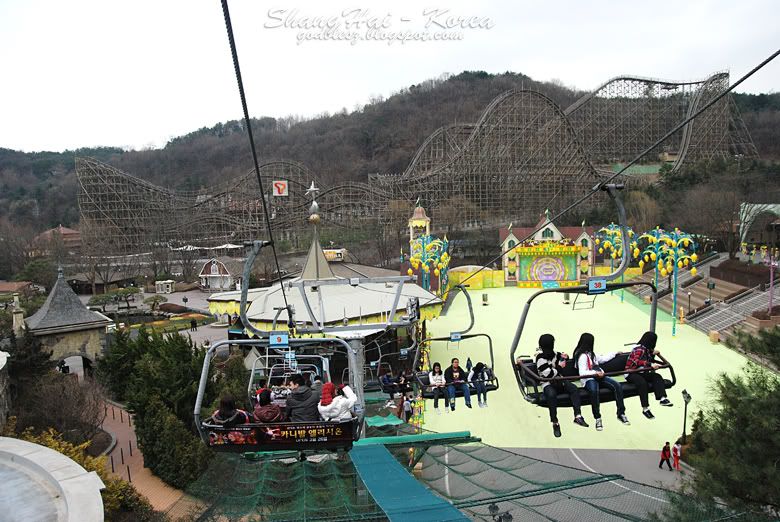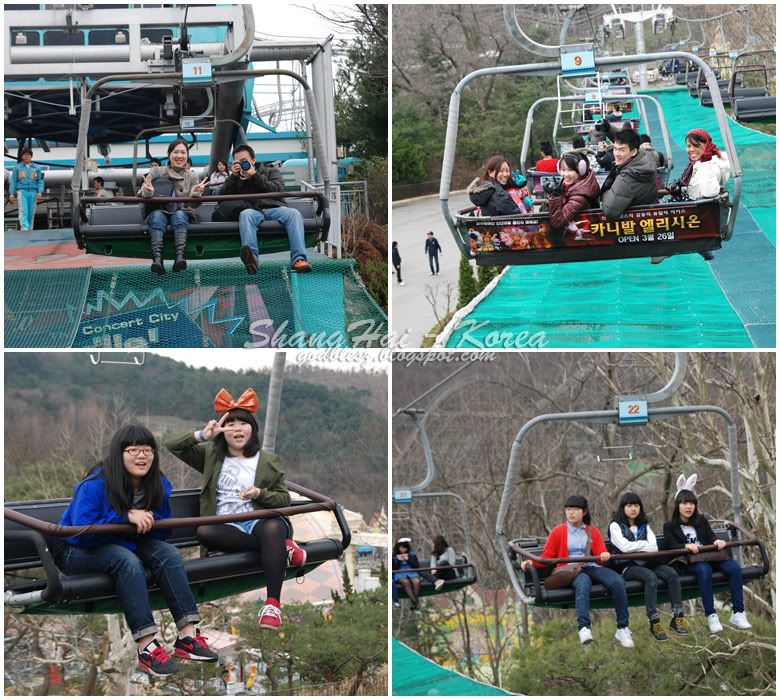 等了蛮久一下酱,终于轮到我们了...韩国妹妹都几会摆pose...哈哈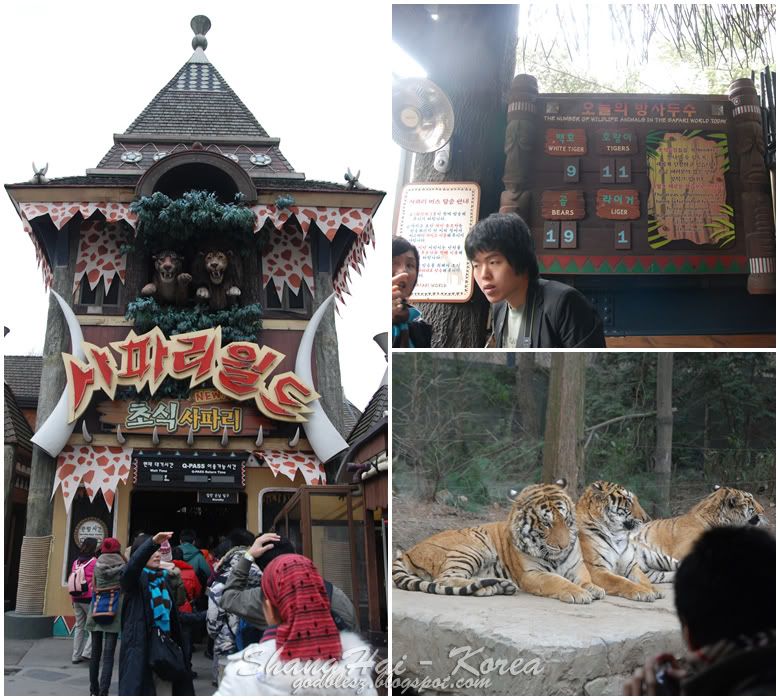 我们赶到动物园区去看老虎,白老虎,狮子,熊和老虎+狮子的结晶品...坐在巴士里,我们能近距离的看见动物们悠闲的在路旁休息...
老虎,白老虎,狮子,老虎+狮子=虎狮还是狮虎?哈哈...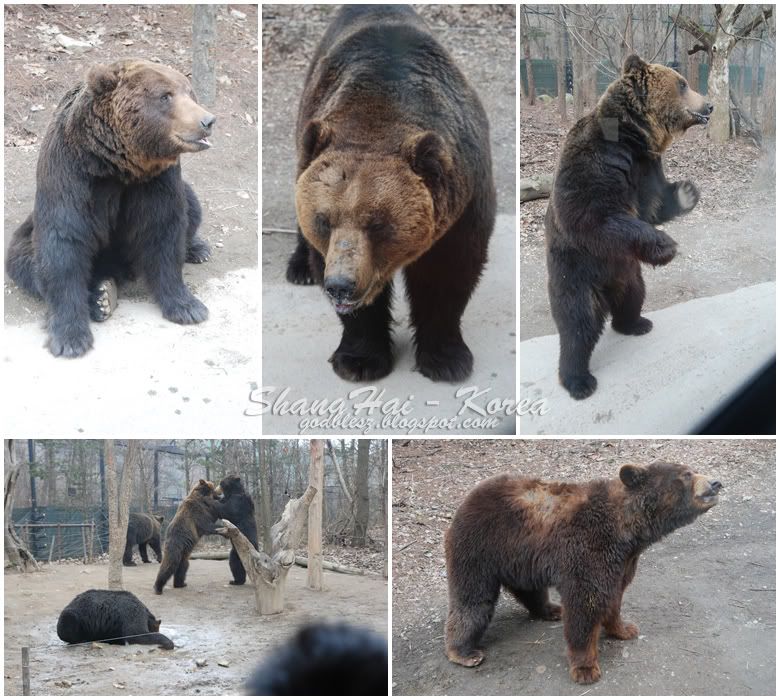 熊...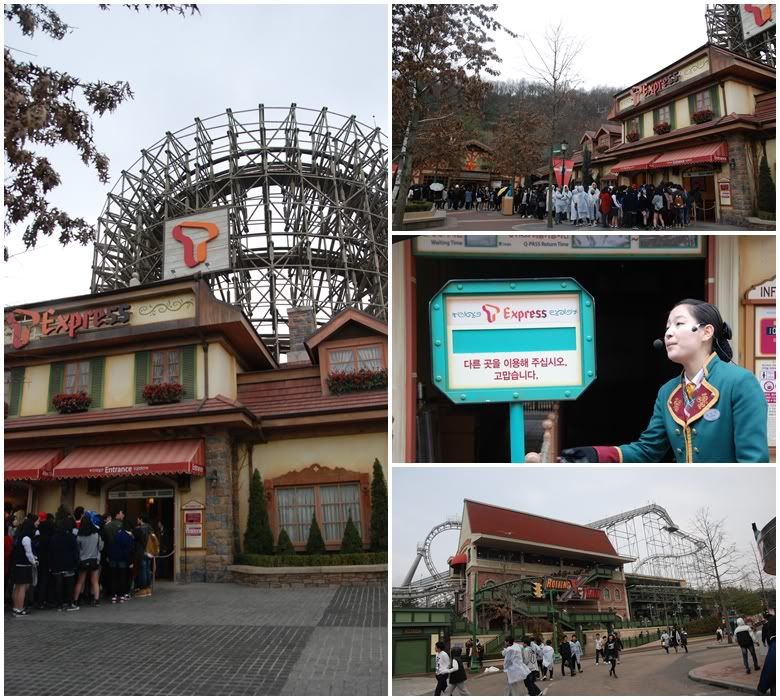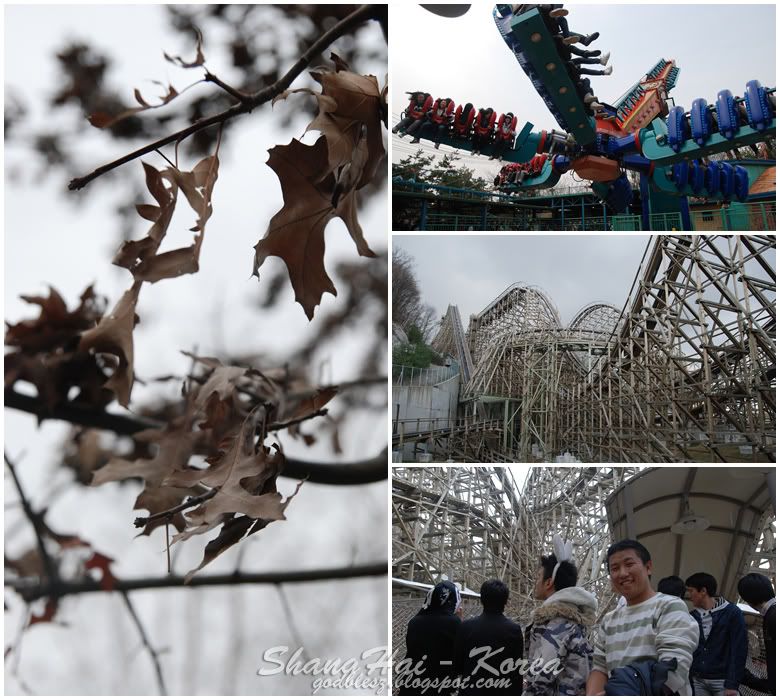 参观完动物区后,大家自由活动..我和一些同事选择要挑战T Express,据说是蛮有名堂的过山车...
Wikipedia的简介:
T Express is a wooden roller coaster at Everland in Yongin, South Korea. It is South Korea's first wooden coaster, Intamin's fourth wooden coaster with prefabricated track, the first ride of this type in Asia, and the first to utilize three trains. It is currently the world's steepest wooden coaster, breaking El Toro's record by one degree. It is also the world's ninth fastest, fourth tallest, and sixth longest wooden coaster, with El Toro being the third tallest.
T Express was ranked as the world's best wooden coaster in Mitch Hawker's online poll in 2008 and 2010.
The biggest change brought by T Express was an increase in the number of customers, especially teenagers and university students. The number of college students increased by 14%, and teenagers by 73% according to Everland statistics.
可是我们最后并没有成功...
我们冒雨排了很长一段时间,当接近第一个入口时,工作人员竟然说因为雨势变大,基于安全因素游戏被逼停止..我们没有办法只好扫兴的四处走走,到另外一处玩另外一个刺激的游戏..
可惜当我们在玩那个游戏时,由于会坐到很高的地方,我们看见过山车又从新开放了..游戏一结束我们就以最快的速度跑回过山车那边排队..
这次顺利直接进入第一个入口,才发现里面还有很长的一段距离才会抵达上列车的地方...于是我们又在里边排了一段很长的时间,看见我们越来越接近,心想终于等到了,大家都很兴奋..
可是当队伍接近大概多三四轮就会轮到我们的时候,我们又听到一阵叫嚣声..天!竟然在这个时候服务又暂停!真的是晴天霹雳,已经接近集合时间了,我们只好带着非常失落的心情冲去快餐店买食物,再冲出出口集合..
吸取这次教训,接下来如果还有机会再回去,我想我因该会看天气作决定,如果天阴阴,还是先走完其它错过的地方先吧!
- 待续 -