Jacky Cheung 1/2 Century Concert @ Stadium Putra Bukit Jalil
Last Saturday, finally it was the long awaited Jacky Cheung 1/2 century concert! Moon and me watched the awesome concert with so many friends of us - WeiChih, KuanHoong, Johnny, Donny and Shin Lee, PuiLim and her friend + her brother, SiewWeng and her husband Ah Ting. KokKay and his family, WanChi and her boy friend were there too!
We depart earlier from home and reached the parking at around 7pm, then we had some food outside the stadium (omg those food was selling so expensive and the taste, was so bad). After the food, met WeiChih and his colleague in front of the entrance and the rest of them went in while Moon and me wait for SiewWeng and AhTing to come because we were holding their tickets.
Here are some of the photos before the concert start :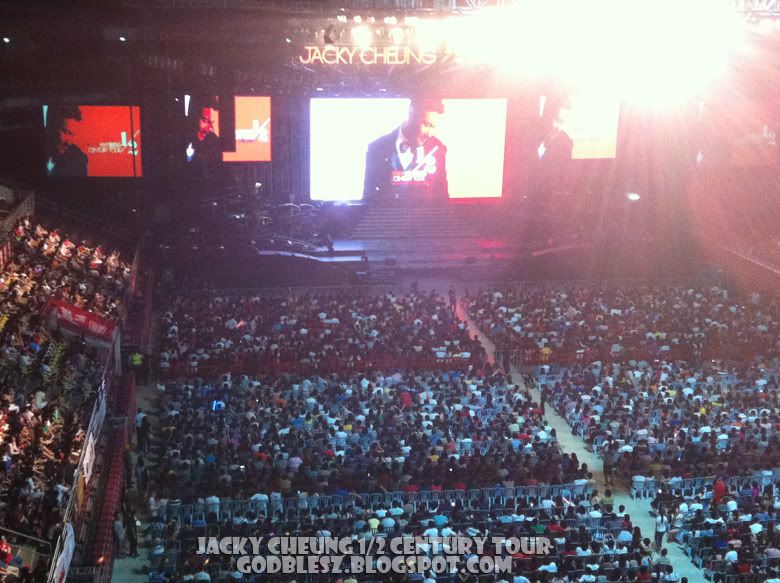 OMG so crowded! This were actually the first concert that i bought with my own money and it was really worth it!
Before the concert start, there was an announcement that almost shocked us, the host said that Jacky actually not feeling well since Friday's show and then Jacky himself appeared on the stage and explained to us that he couldn't sing when he had rehearsal during noon. But after he ate the medicine by doctor, he felt better. He couldn't promise he could perform until the end of the concert so he asked us to keep the concert ticket in case.
He then asked us to pretend we didn't see him and he walked to the back stage and came out again to start the show, as usual he is really humorous!Love him so much!
The concert then began and he performed really well and professionally, he bite apple to make sure his throat is comfortable to sing, really salute him!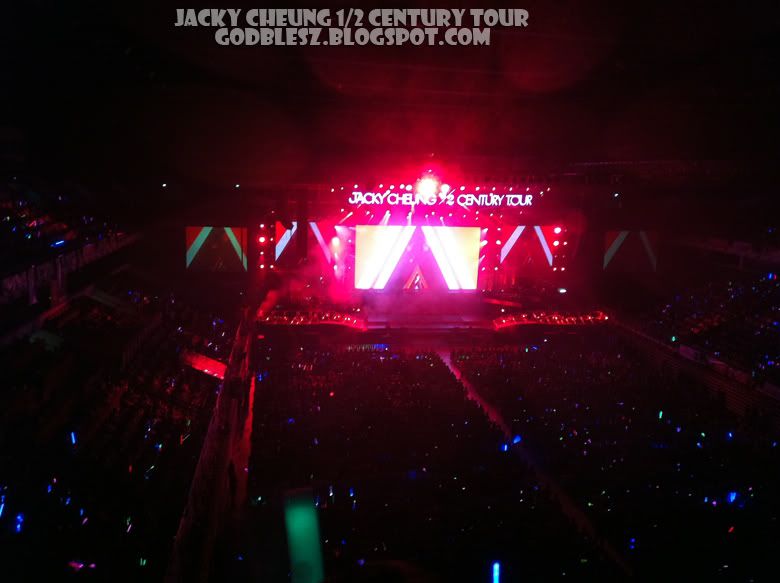 The show started!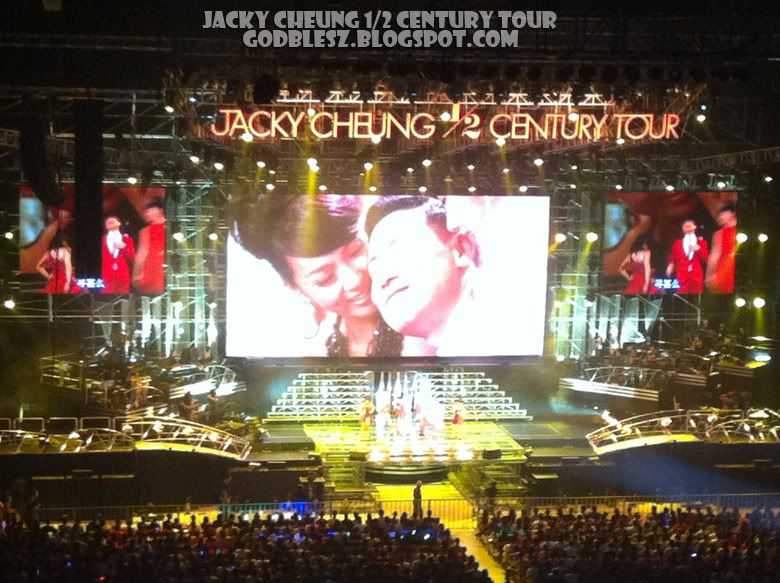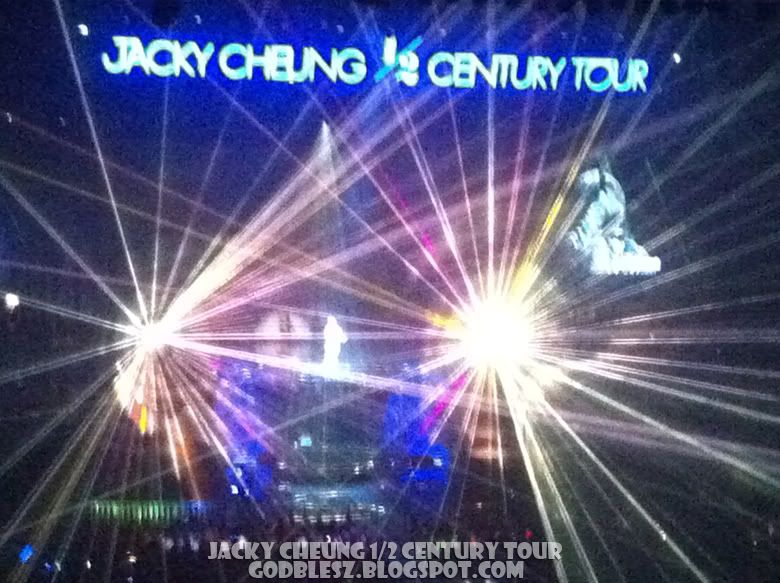 Love the laser lights effect!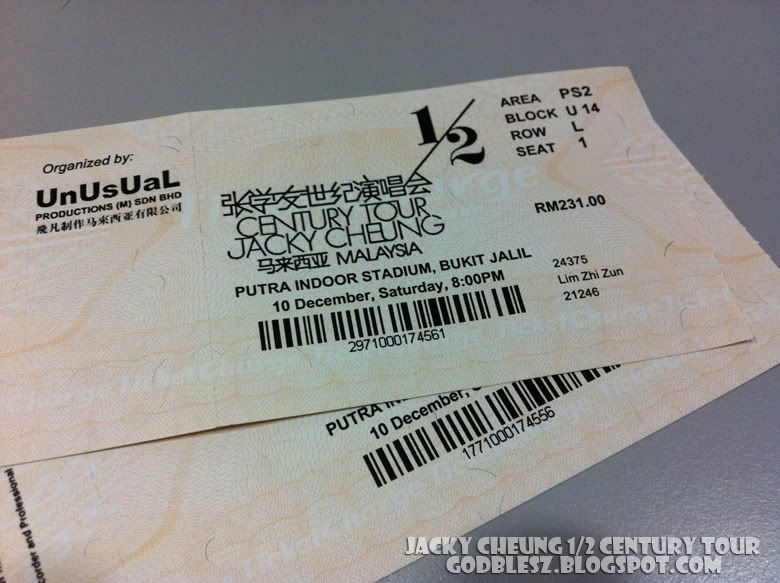 The tickets..
The 1st 30 minutes of the concert was a short drama - a short love story, after that, Jacky performed many of his classic songs. Everytime when he was singing his classic songs, all the fans in the stadium will sing along with him, the atmosphere was really really awesome.
The concert ended at 11.30pm, all the fans were really satisfied with his performance, of course included all of us.
After that we left the stadium and went to Sri Petaling for supper before headed back to home.