Ferrari F2002 @ Midvalley
After the dinner at Little Taiwan, me and YuetLeng planned to go for shopping...But before that, we went to see this...Ferrari F2002 and snapped some photos....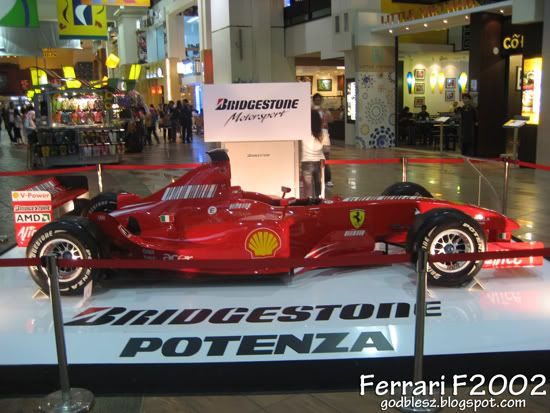 Red horse...Cool...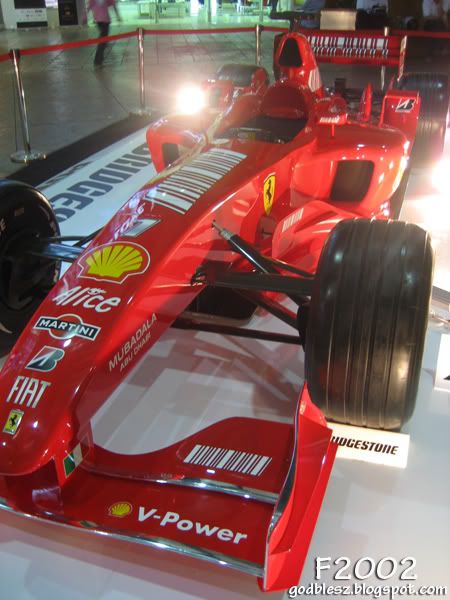 Front view of the red horse..
.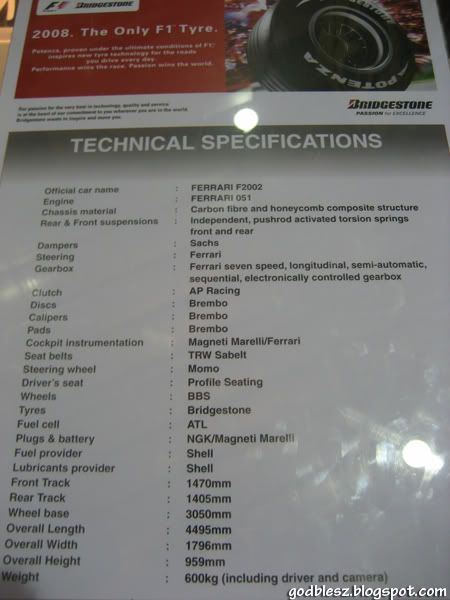 The spec of the Ferrari F2002....
The Bridgestone tyre of the Ferrari...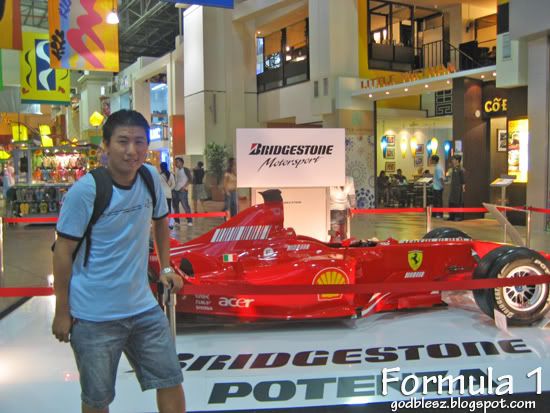 And lastly, i posed with the Ferrari...lol
After that, we went to shopping....Hehhee...