MIFC 2008 - Team Australia @ Putrajaya
Just came back from the
MIFC 2008
which was held at Putrajaya with YuetLeng and Johnny...WengChye went there at 5 something and able to get us a center spot to shoot but we were late and the policeman has blocked all the road to PICC...So...Very disappointed and no mood to shoot...Haih...
Almost all of my photos have street light, flare, tree and even construction equipment lol...Don't ask me why because i also don't wish to have all these things in my photo...
Ok hope you enjoy the photos below...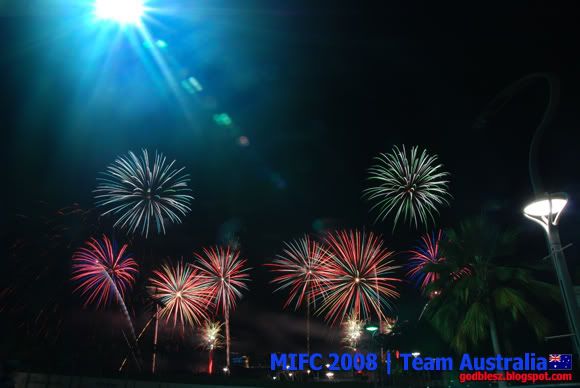 Wah, the street light so bright...How to shoot oh?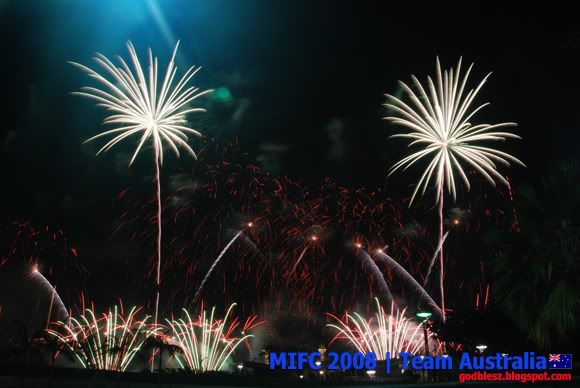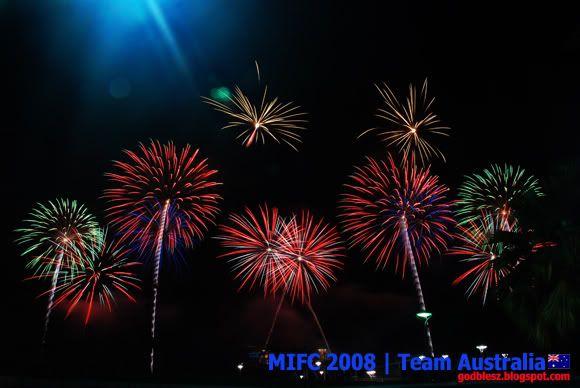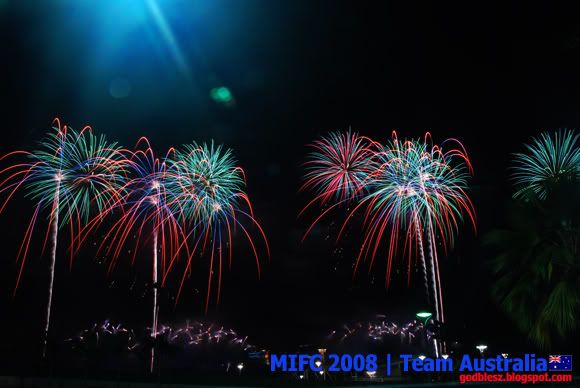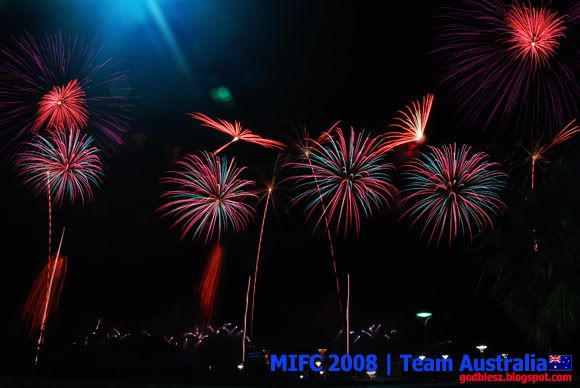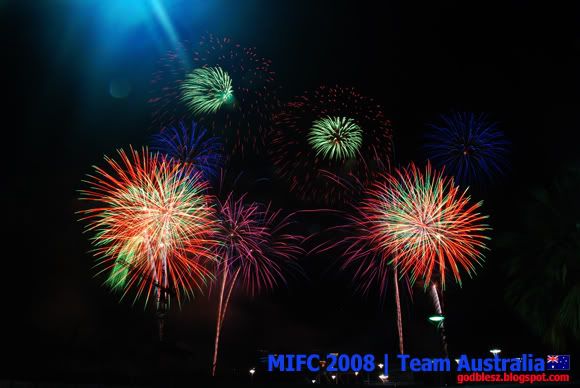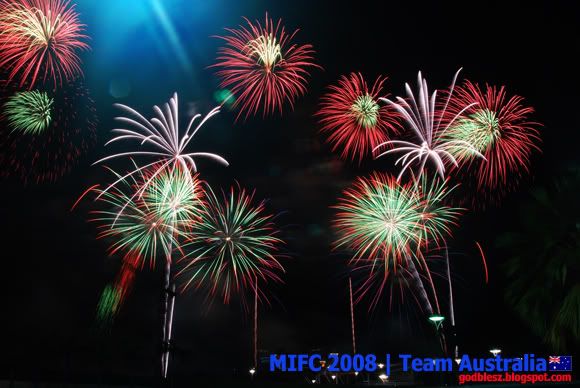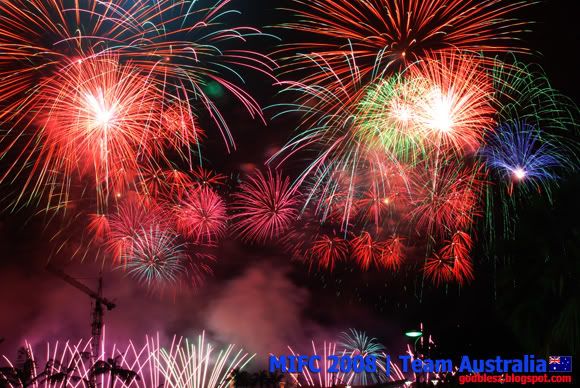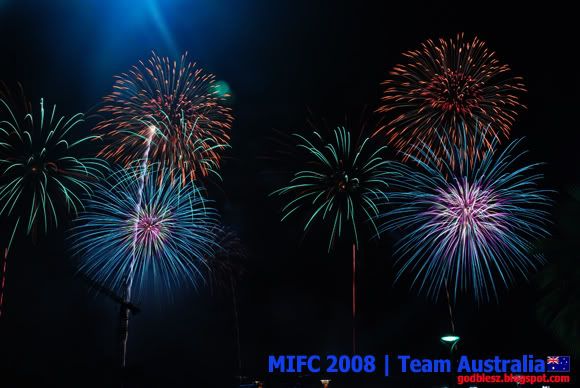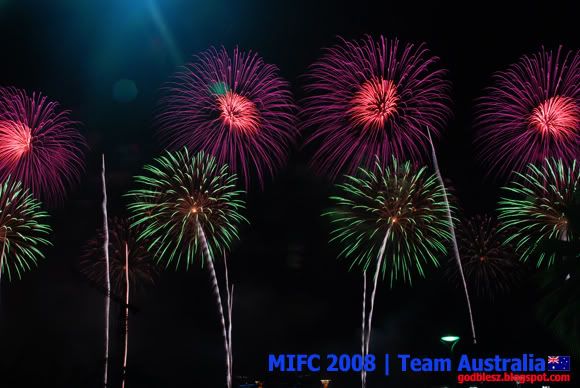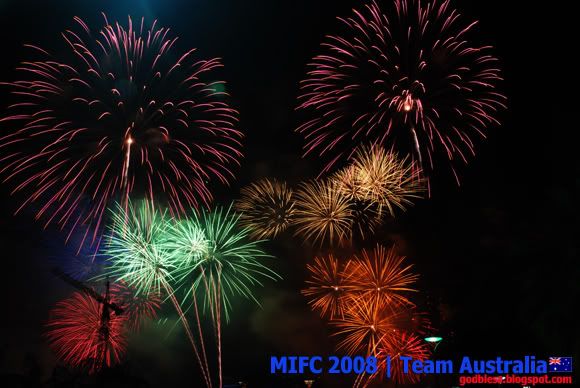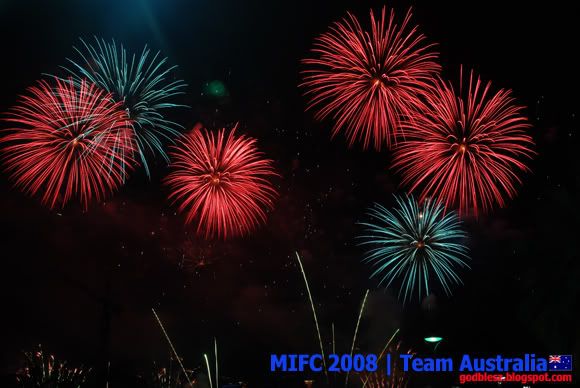 Really had bad shooting time...There are so many things block the view then somemore got kid go and goyang the fence in front of me and made my tripod goyang also...
There was a Malay girl used tripod to shoot at the beginning but then don't know why she don't want to use tripod anymore, and she use continuous mode to shoot...Shoot like machine gun...Hahaa....Is this the correct way to shoot?
OK finished lol...Haha, see you next year if there is MIFC 2009 =P