Yuen Steamboat @ Sunway Mentari (Part 1)
We went to Yuen Steamboat which is located at Sunway Mentari(Opposite of Sunway Pyramid) for dinner...
Yuen Buffet Steamboat Restaurant
Tel : 03-56375825 / 016-2086678
Business Hour :
Lunch -> 12pm - 3pm (Mon - Sun)
Dinner -> 5pm - 12am (Mon - Thur)
5pm - 12.30am (Fri - Sun)
Price :
Adult - RM18.80
Child - Rm8.80
(Prices are not inclusive of drinks and subject to 5% government tax)
So when we arrived, as usual we see this...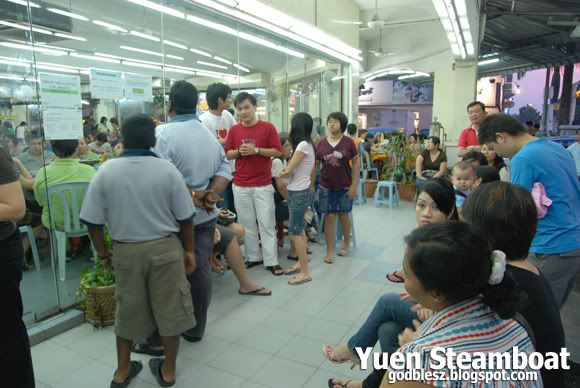 Wah, so many people waiting for seats....Not many enough?
Look at this...Many more people were standing by the roadside to wait...
We parked our cars and then we registered to get a table of 9 seats...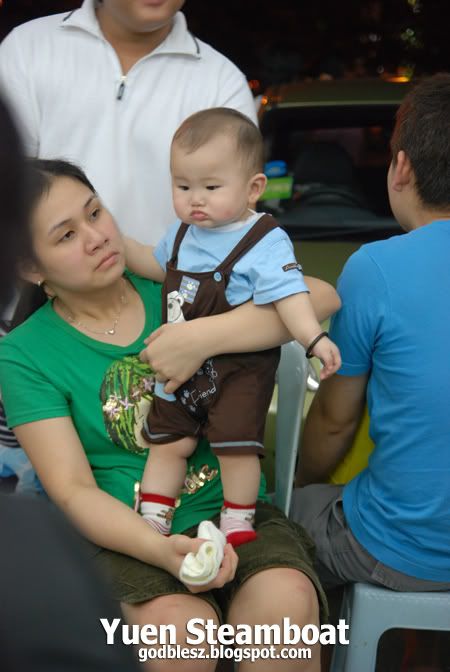 Cute baby, do you agree?
Then we after waiting for around 45 minutes to 1 hour, finally we had our seats...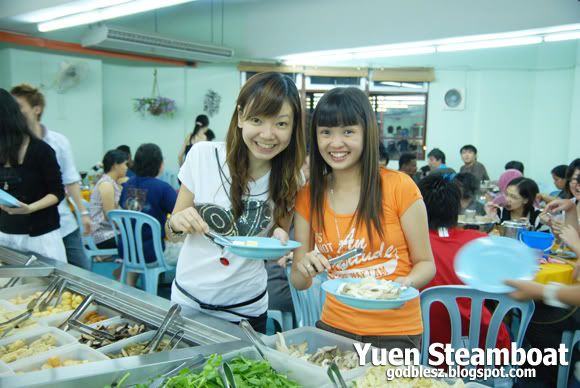 YuetLeng and PuiLim....Taking food food....Super hungry....
I didn't sit on my chair yet then straight away i grabbed my camera and started to shoot around...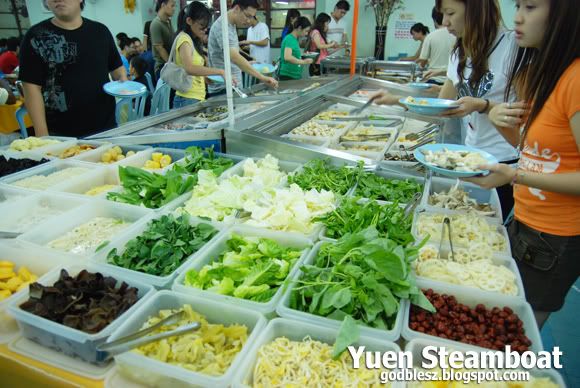 Vegetables...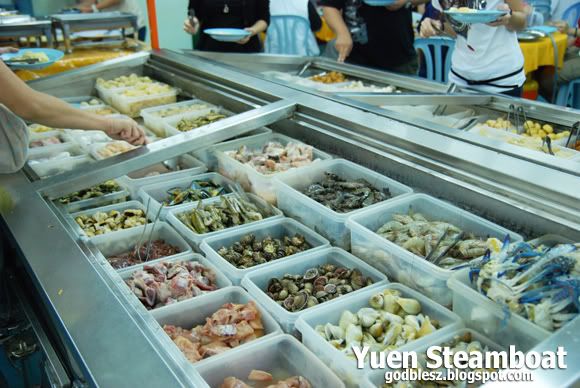 Seafood...
Meatballs, meats, yong tau fu, crabsticks and so on...So many choices...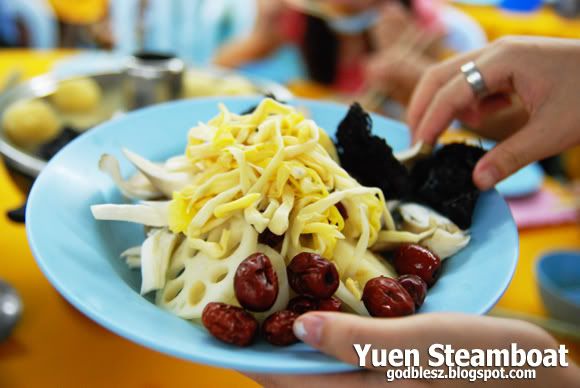 Then we walked back to our table and started to put those food into the soup...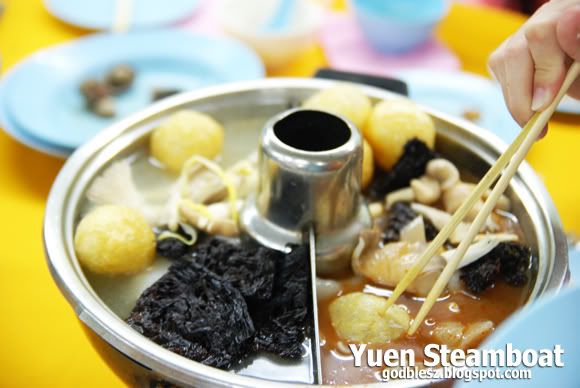 Yeah...Food was ready to eat~~~
I have to eat first as i was so hungry, so more photos soon...To be continued on part 2...Hehehe...