Tioman Island (Part 3)
Then the underage Malay guy came and fetched us with his "luxurious" van to jetty again...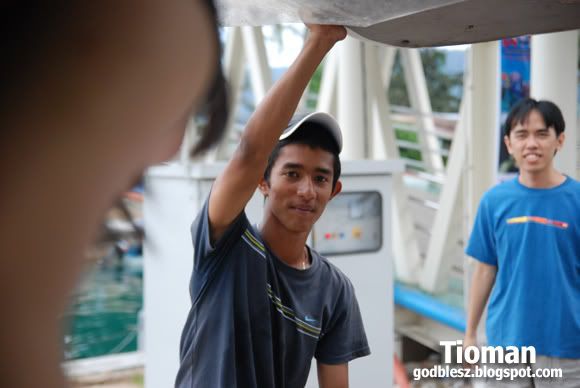 Managed to shoot his face again before i get myself out of the van...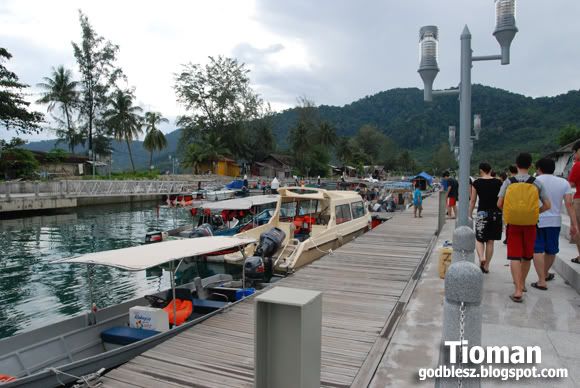 Then we walked to look for the captain...Hahaa....And we get into a speedboat...Here we go!!!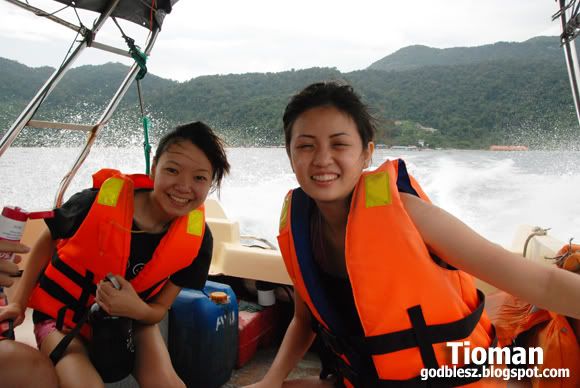 YuetLeng and PuiLim...Super strong wind...Nice but very cold...Hahaa...
Ah Kai...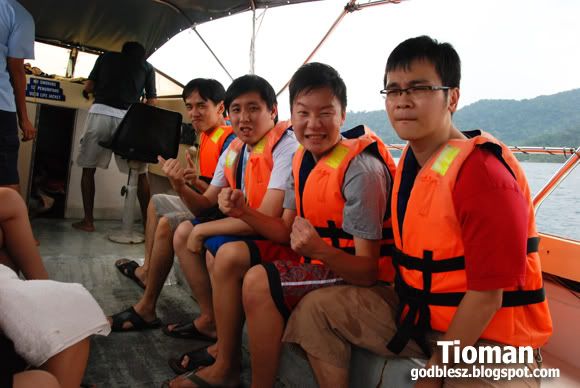 KahChoon, Johnny, WeiChih and KuanHoong...They were so excited lol...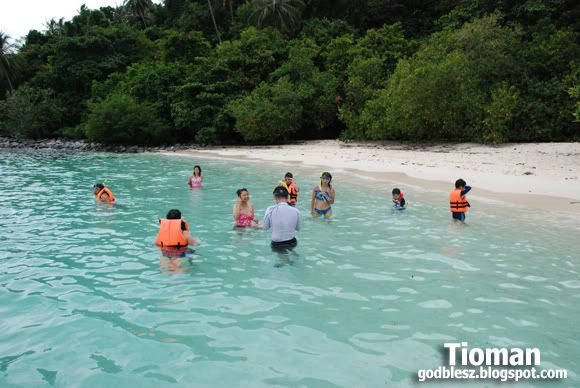 The first place that we went for snorkeling...Clear blue sea...So nice...The captain haven't say ok to jump into sea, WeiChih did it already...lol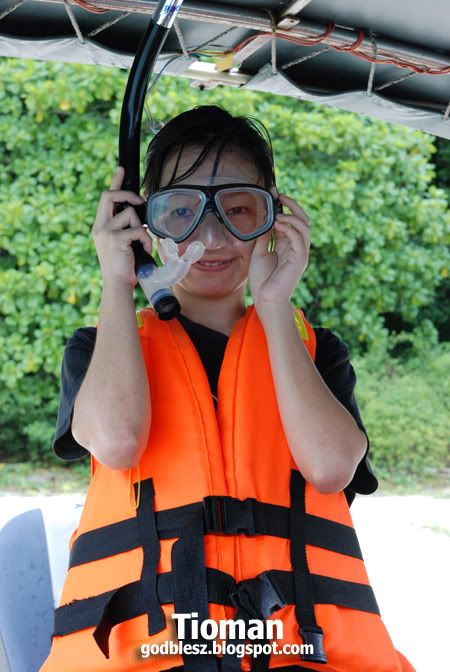 PuiLim was wearing her snorkeling equipments...
Then i couldn't wait anymore, i kept my camera and jumped into the sea to enjoy...Haha...So after about 1 hour, we all felt very tired already and then we asked the captain to take group photos for us...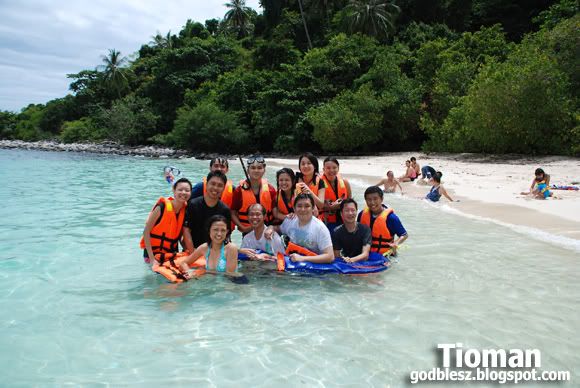 Wah...Nice sea nice view plus handsome guys and pretty girls lol =P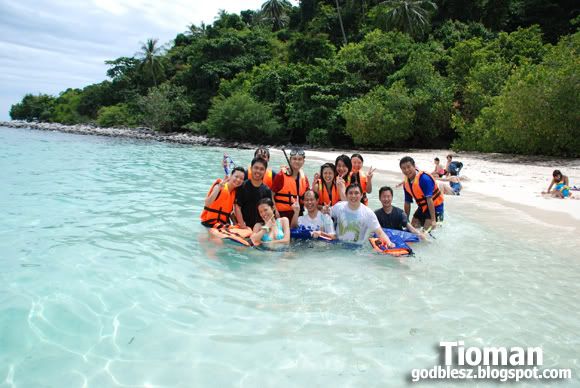 One is never enough...Hahaa....Captain take one more for us please...Hehe...
Ok thank you captain, then we moved to another snorkeling spot...
KuanHoong took this using WengChye's camera because he scared to go down -_-"
Ok that's all for now...After that we went to lunch at Salang...To be continued on part 4 :)