Tioman Island (Part 6)
The next morning we woke up quite early and we went to the small cafe to have our breakfast, which was included...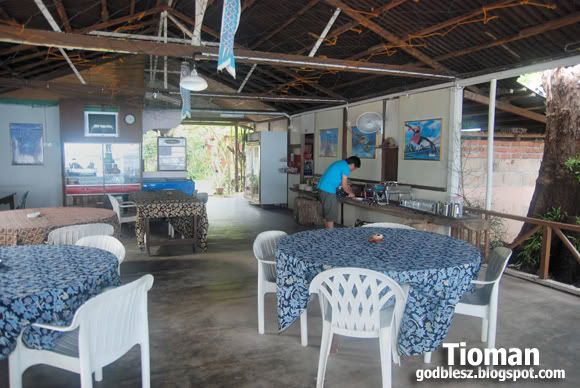 They served simple breakfast in buffet style...I ate many white breads with butter and strawberry jam lol...And mango too :P
Then Aries borrowed my camera to take some shots...Nice photos taken by her so i also want to show it...Hehe...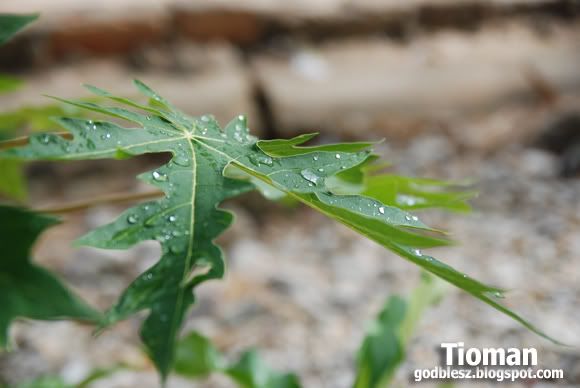 Papaya tree leaf...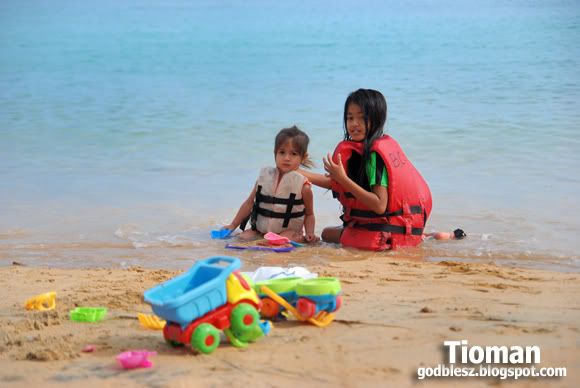 Cute cute baby girl was playing at the beach...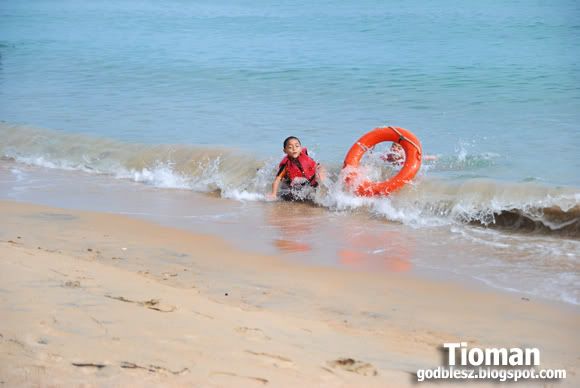 Candid shot of 2 malay boys having fun at the seaside...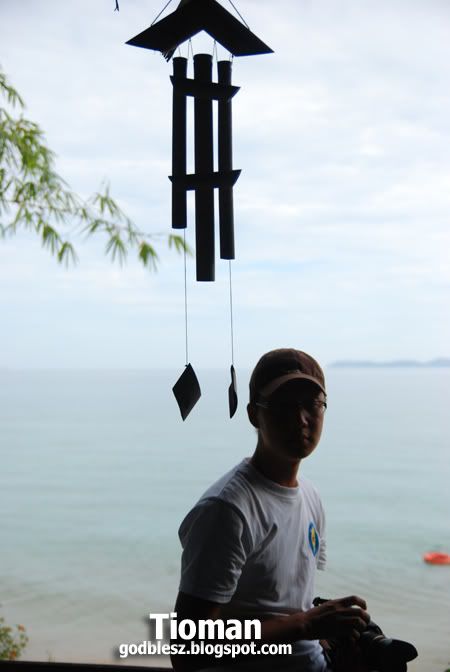 Then i took the photo of WeiChih looking at me :P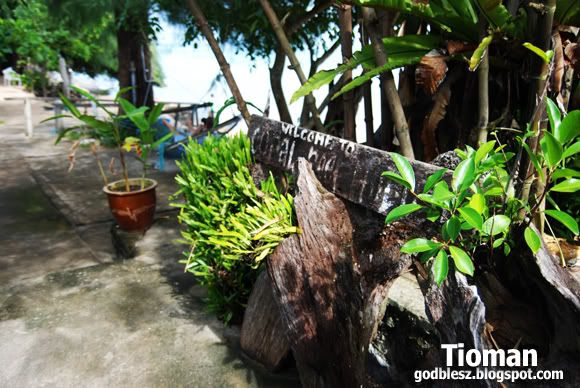 Very old signboard of the guesthouse....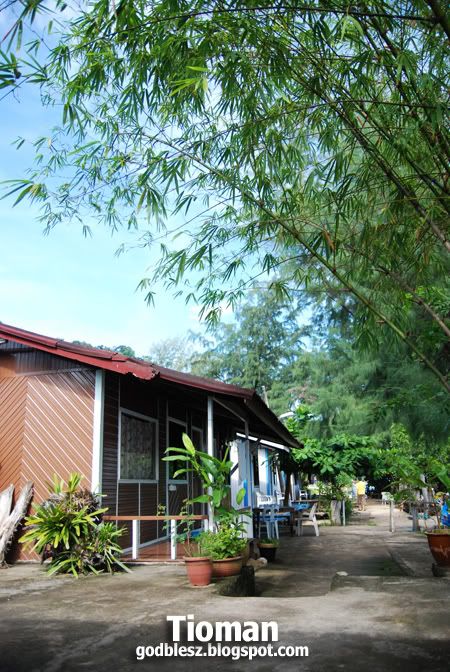 This is where we stayed....I love the blue sky so much~~~
Then we went back to our room after the breakfast...
Shot this outside of our room...
Then KuanHoong said he wanted to act like a pro photographer...So we lend him our equipment and....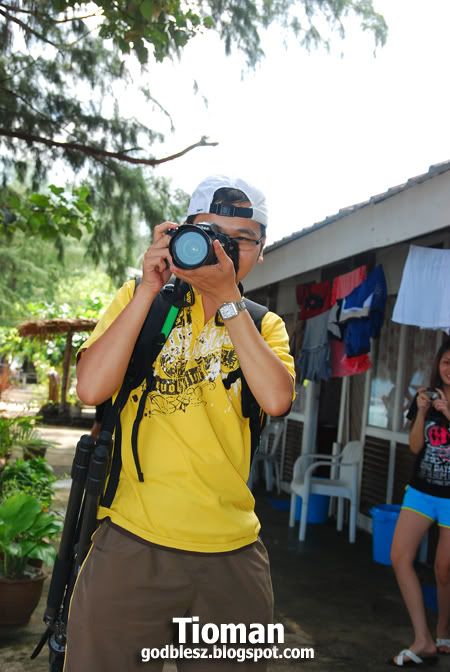 Here come the Pro Photographer...KuanHoong...lol lol lol
So what do you think?Do you think Kuan Hoong looked like a Pro Photographer?Hahaa...
Next part we will go to the duty free shop and i will show some photos taken while we were walking to the duty free shop...Stay tuned~~~