Sunway Lagoon (Part 2)
After we kept our things in locker then we started to have fun~~~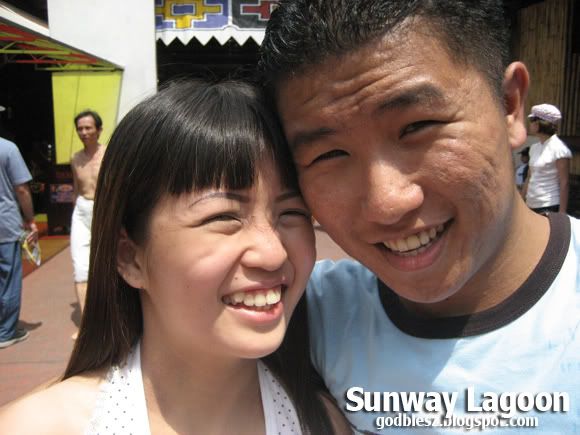 Before that, YuetLeng and me camwhore first...Hahaaa...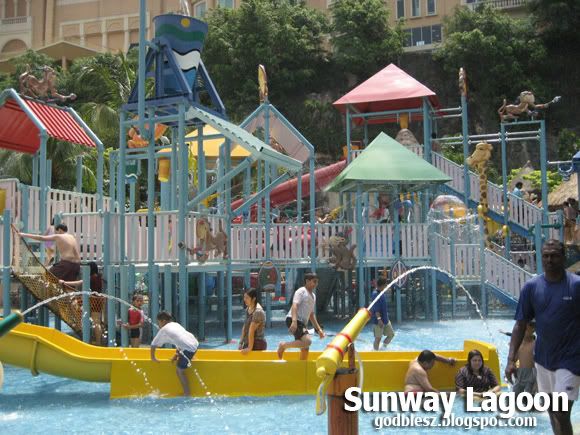 This pool looked like for children one, hmmm...Don't want don't want...Hahaaa
Not sure what is the name for this pool...Is it Wave Pool?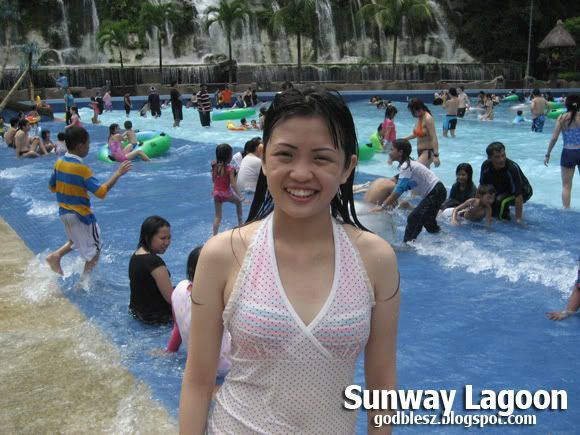 This is YuetLeng...


DziYieng, SiewWeng, Aries, YuetLeng and WengChye...What were they waiting for?
(Camera's lens got water -_-")
Ahaa...This was what they were waiting for...Super syok and fun~~~
DziYieng, Aries, SiewWeng and YuetLeng...I took photo for them before we left the pool...
Then we went to rent the tubes to round the pool...While we were on the way...We saw this...
Then i asked the girls faster go and pose...haahha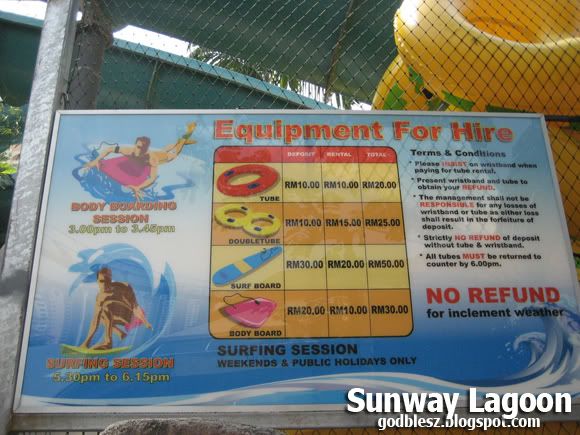 The renting rates for the equipments...
Hahaa...Then YuetLeng took this for me when we were walking to another pool~~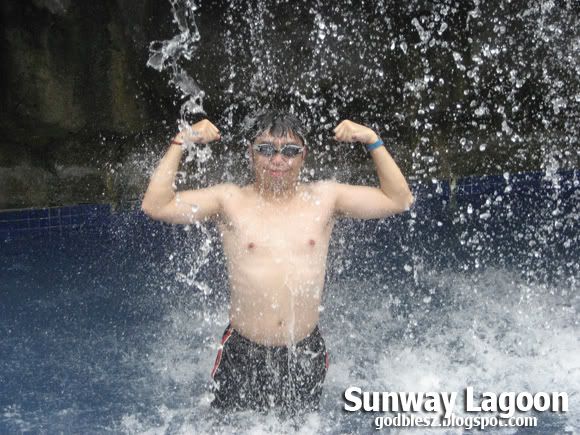 Then YuetLeng shoot WengChye also...Hahaa...
Then we started to round the pool...We started to pull and push each other tubes...Haha...(My ixus nearly get to swim also...lol)
DziYieng and SiewWeng posing on the tube...
After that, we went to play these...
WengChye and SiewWeng...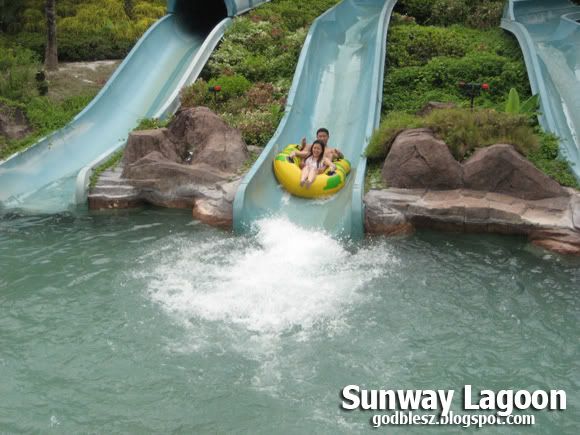 And then YuetLeng and me...
Then this...Quite "ci gek" to play this one...hahaaa....Head go 1st and we were like going to fly...Hahaa....Syok...
So, part 2 ends here and next part...We going to Amusement Park...