Tioman Island (Part 5)
Let's continue for my Tioman trip...Hehe...
So after a short break for lunch, we went to three more places for snorkeling but i didn't take photo anymore because i was very tired and felt dizzy(Don't blame me, imagine near to 34 hours didn't sleep, i'm not robot lol...)
Then we went back to take bath and rest...At night, we went to a seafood restaurant nearby to have dinner...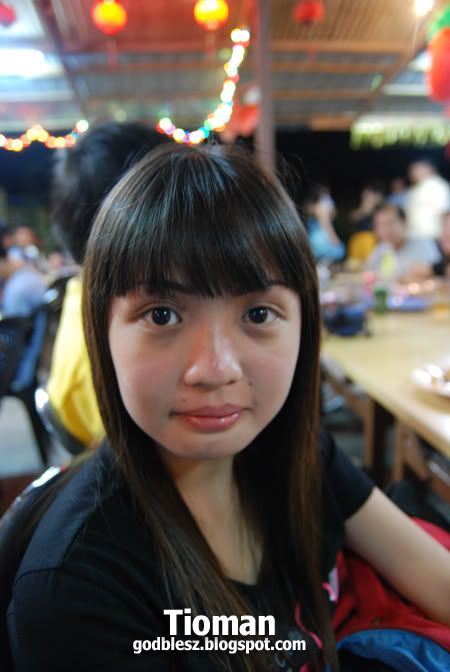 Hehe....Take photo for YuetLeng after we ordered food...
Some of our food's photos...
Vegetables...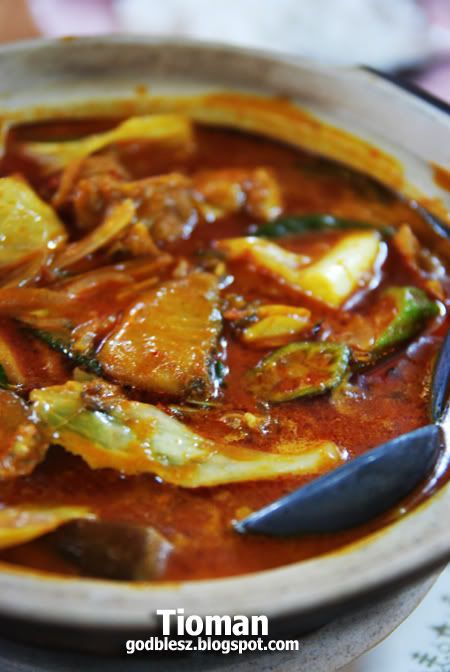 Claypot Curry Fish Head...This one nice~~~!
Fried Sotong....Nice also.....
Then we had one more soup...Salty vegetables Taufu soup....Hahaa....
While we were eating, the electricity supply always got problem and i heard that this always happen at this place...Hahaa....So...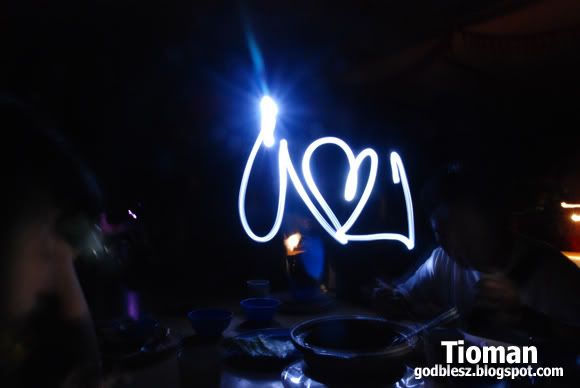 The surrounding so dark we also wanted to take photo...lol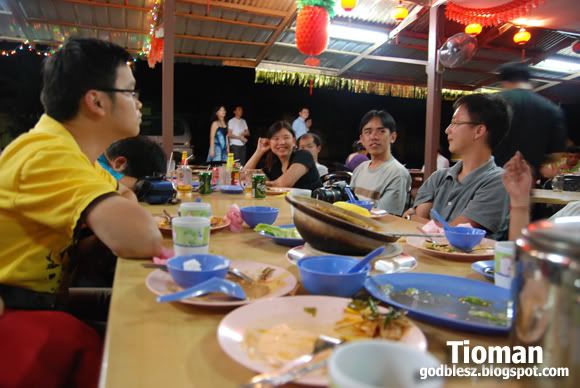 Electricity supply recovered...Faster finish our dinner and then we planned to go to the duty free shop to have a look...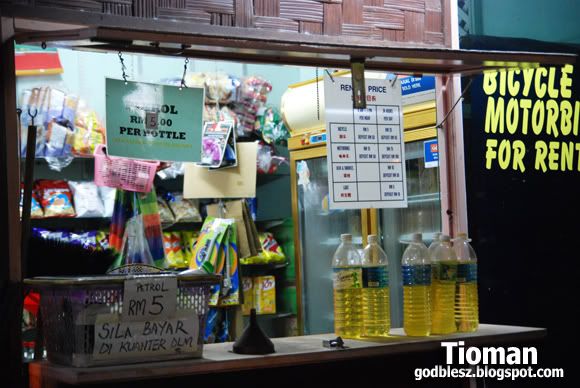 Took this while we were walking to the duty free shop...petrol selling in mineral water bottle...
Then when we reached the duty free shop...The shop closed already...Sigh...Then we walked back to our rooms and sleep...Because everybody was very tired already...