Sunway Lagoon (Part 3 - Final)
After that, we went to Amusement Park, some info of the park that i found from Sunway Lagoon's website :-
Wild Wild West
Journey back to the old frontier of cowboys and Indians.
Discover authentically styled facades and totem poles with roaming Apache Indians, cowboys and saloon dancing girls as you take a step back in time. For some family fun, try the Buffalo Bill Coaster, the Chief Crazy Horse Carousel or follow in the steps at Butch Cassidy's Trail.
Cool down a bit on the exhilarating Niagara Falls Flume Ride and Colorado Splash, or be swirled around the raging waters of the Grand Canyon River Rapids. Next, test your dexterity at the Alamo arcade games. Going back in time has never felt more fun; just don't get caught in a shoot out.
Not much photos because i wanted to enjoy the games...lol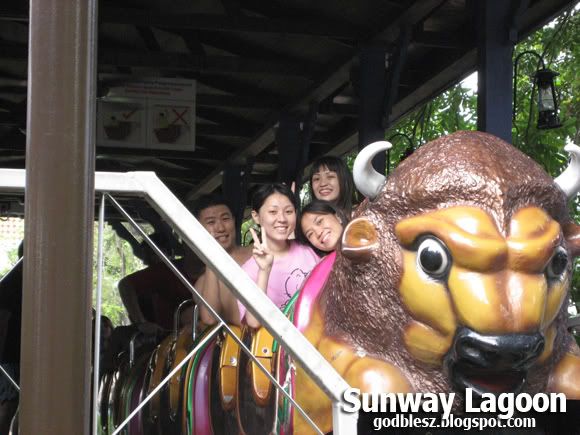 Thanks DziYieng for helping us to take this photo...



The Pirate Ship....Hahaa...Much more "geng" than Jack Sparrow's ship because the ship can turn 360 degree -_-"



After that we planned to go to the
Pedestrian Suspension Bridge but unfortunately it closed already...So we went to see this...
Aries, DziYieng, YuetLeng and SiewWeng with the rocks...Haha...
And then YuetLeng and me...



Since nothing much to see, so we left the place and started to think where to go for dinner...While they were thinking then i took some photos of them...


YuetLeng and SiewWeng on the bench...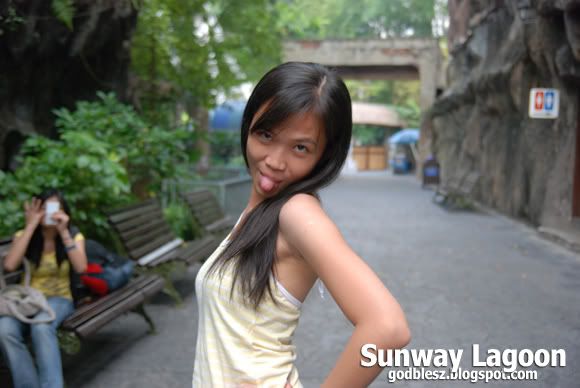 And then Aries don't know doing what...Haha...



Then we were on the way to the exit...We saw tigers...





Tiger....ROAR~~!!!



The tigers look very pretty for me...I was standing there and see until don't wish to go :P
But then i was too hungry, must go for dinner already...So after return the wrist band tag to the counter, then we took some photos and leave...


This is YuetLeng...

Then SiewWeng...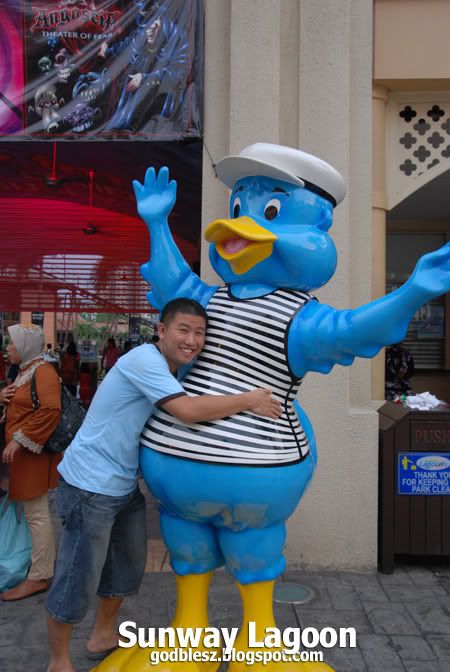 And me....



And lastly the group photo for the girls...

Hungry hungry....Faster go for dinner...GOOD BYE SUNWAY~~!