Selama @ Kedah
The next morning we woke up at 5.15am and get ourselves prepared....Then we went to a place in Kedah, named Selama...
We drove for around 45 minutes to reach the place...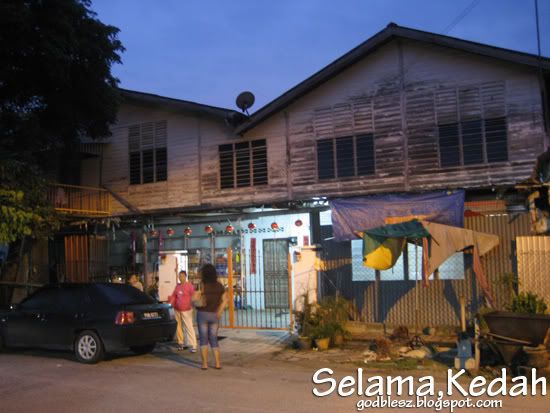 When i reach there, we were the 4th to reach there...I heard the first one reach at 4am -_-"
So, why we went to this place?Actually my mum want to go to this place to "Man Mai"(问米)...
We wanted to "invite" my dad who pass away 3 years plus ago, to talk with him...
My mum heard from her friend that the "Master"(金花娘娘) is very popular for this and everyday many people from different places will go there to seek for her help...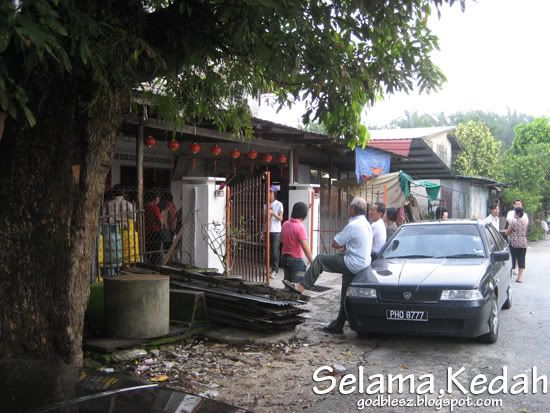 More and more people came...
While waiting for the "Master" to start, i walked around to take some photos...Hahaa....Some lame one...
Chickens....Ahahaa....Seldom can see in KL leh :P
The gate located at the back of the "Master" house...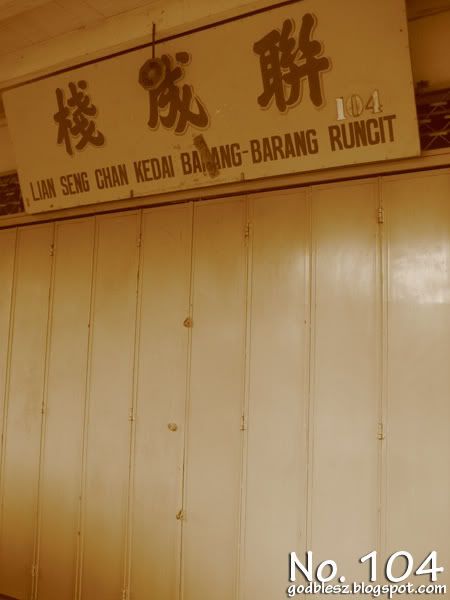 One old shop situated beside the "Master" house....
So we finished everything at 11 something...Then my mum's friend brought us to another place...
This is a house located in a housing area located at Nibong Tebal, Perak...If not mistaken...
We went to this for what purpose?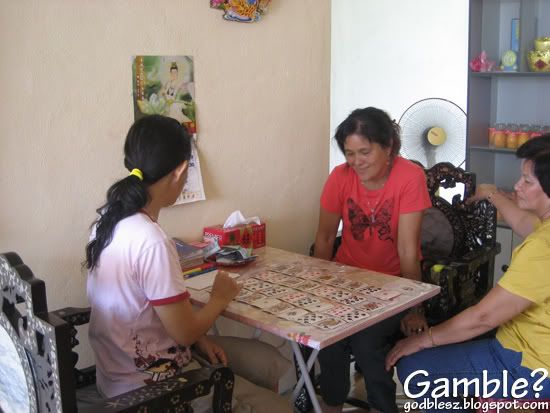 What?Play cards?
Not really, actually the lady uses a pair of poker card to tell all about your fortune...I don't trust this...But my mum wanted to have a try...So we just accompanied her luu...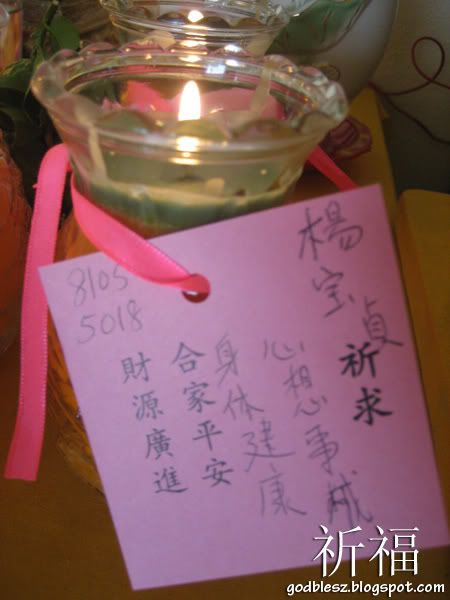 My mum lights up an oil lamp to bless our family...

After that, we went back to KL...But we stopped at Bidor to have our lunch at 3pm something...Super hungry!!!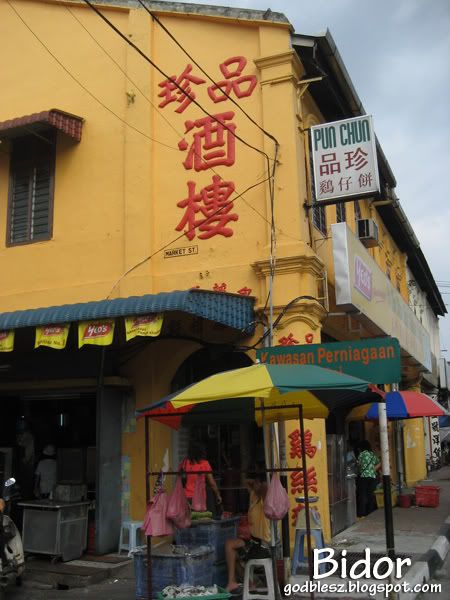 Wah...The famous "Duck Drumstick Mee"...But my mum's friend don't want to eat...OMG...
We had our lunch in a corner shop located very near to Pun Chun...Too disappointed because i want to eat at Pun Chun...So i didn't take any photos for our lunch >"<
The inner look of Pun Chun...They sell various kind of local snacks and biscuits...
We reached KL at around 6pm and i was very very tired because i woke up so early in the morning and drove for whole day....So i went to bed very early after that...Hehehe....
The post ends here....Good night!