GremLin - Johnny's Pet
Last friday, i went out to have lunch with Johnny...After that, i went to his house to play with his pet - GremLin...Why GremLin huh?I also no idea, lol...
According to Johnny, GremLin is a Chihuahua...And it is now 2 months old only...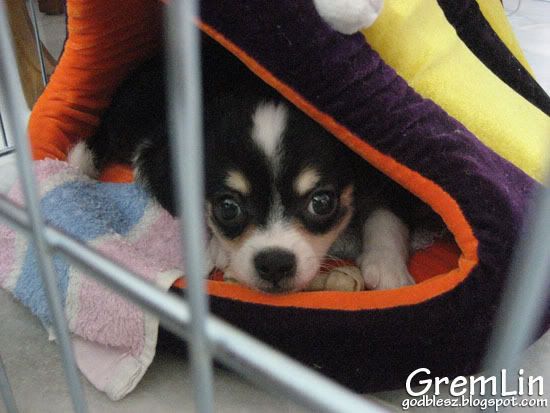 At first, it was having rest in its sleeping place...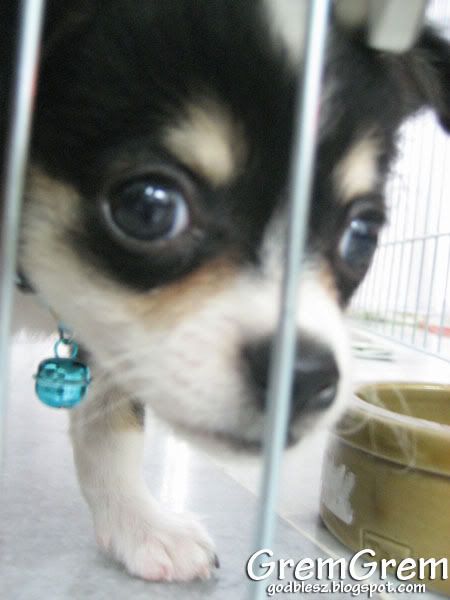 Haha...Then i took some photos of it...And it started to make noise...I guessed GremGrem wanted to come out from cage...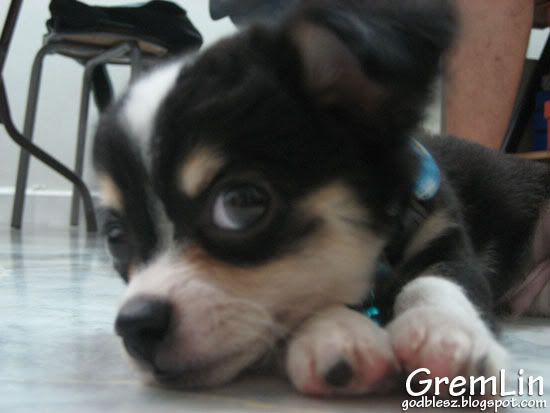 GremLin was not active on that day, maybe GremLin was tired...lol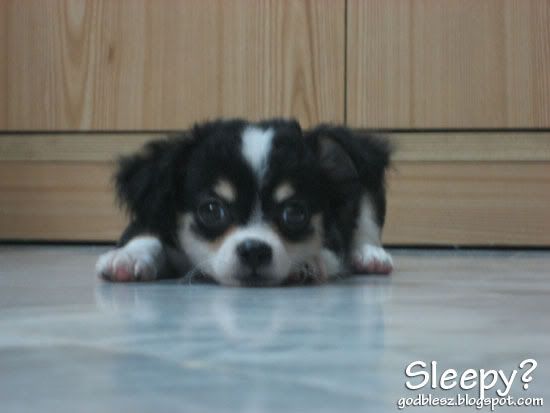 Then GremGrem kept walking around and we played with GremGrem...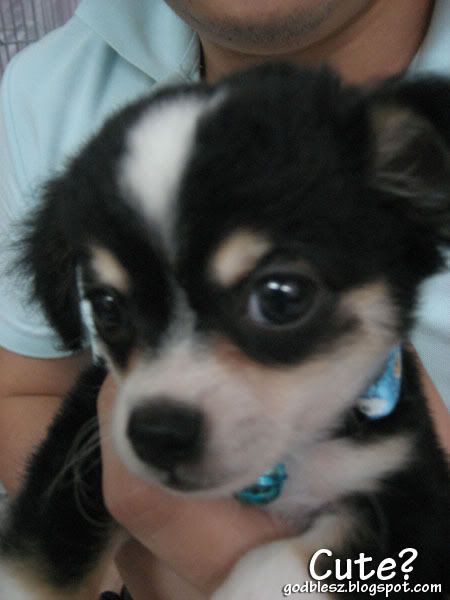 Johnny's with his puppy...But i only snapped the photo of his pet....lol
Then Johnny's made a glass of milk and mixed it with some dog's biscuit for GremLin but it ate a little bit then don't want to eat anymore...
So we played with it for a while and after that we let it rest and sleep in its place...
Quite hard to take photo for GremLin as pets normally keep moving and my camera shutter's speed is not fast enough...But the photo still ok right?Hahaa...
So, GremLin cute or not?