Victoria Station @ Damansara
Last Sunday i went to Victoria Station to have dinner with my family...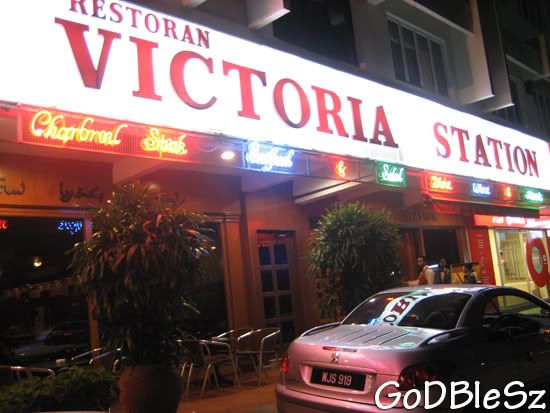 This is the place...My first time to visit this restaurant...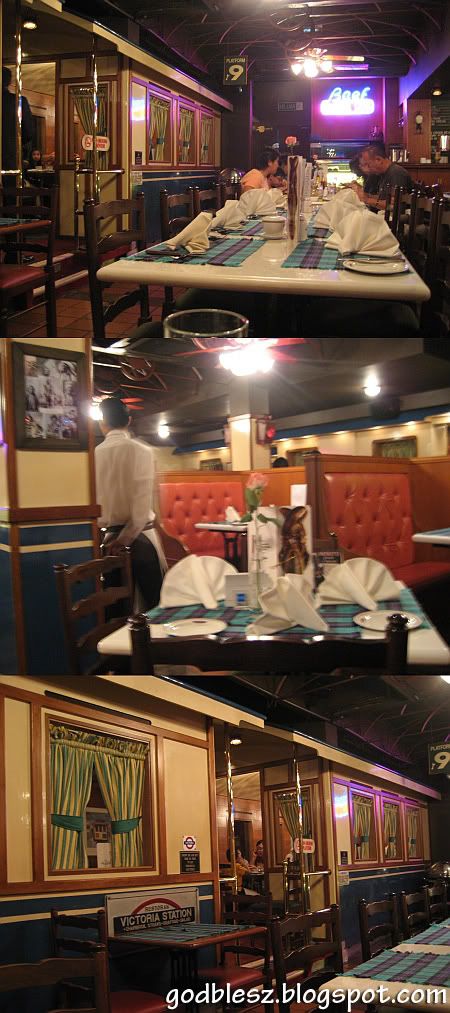 Some shots of the restaurant's interior...Soft light and nice music...But the space between each table is too narrow...

These were the food and drink we had that night...Food was ok...I had Victoria Steak, which is a beef steak with minced chicken sauce + fries + salad...


We had to sit at smoking area because non-smoking area was full...Haiyoh...Really suffer...I hate smokes...!!!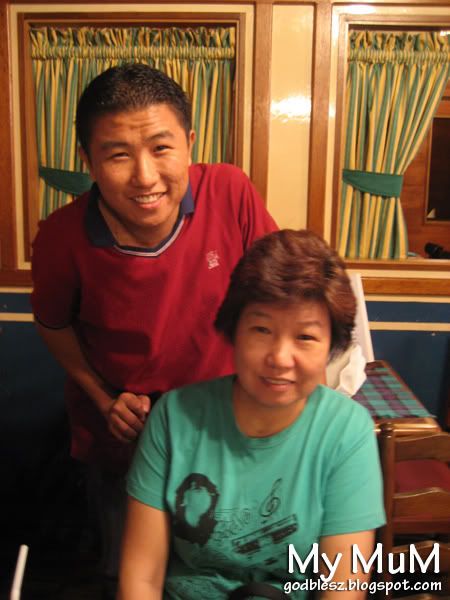 Me and my mum...I hope my mum enjoys her food...Haha
Then i took photo for my mum, 2 sisters and my sister's boyfriend...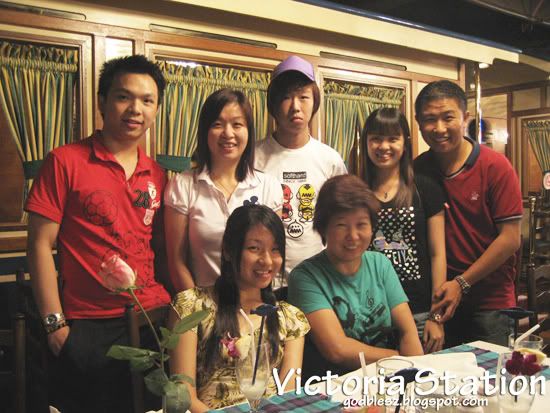 Lastly, a group photo before we left the restaurant...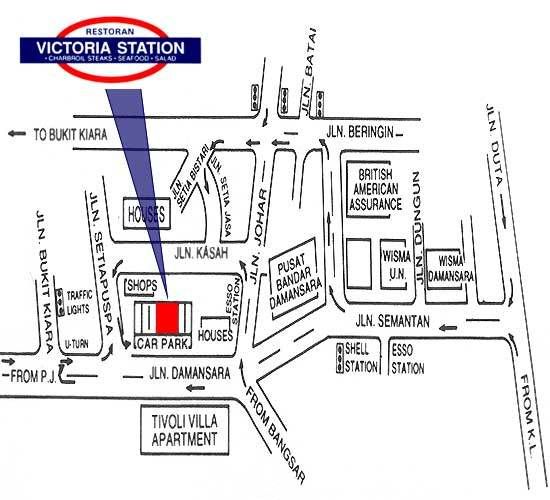 The location map for the restaurant...
Station Medan Damansara
11-17, Jalan Setiapuspa,
Medan Damansara,
50490 Kuala Lumpur
Tel: 03-2093-6888 , 03-2094-9406
Fax: 03-2093-0932