Melaka (Part 3 - Final)
Let's continue for the last part of my visit to Melaka...We continued to walk along the Jonker Walk and we stopped to see this...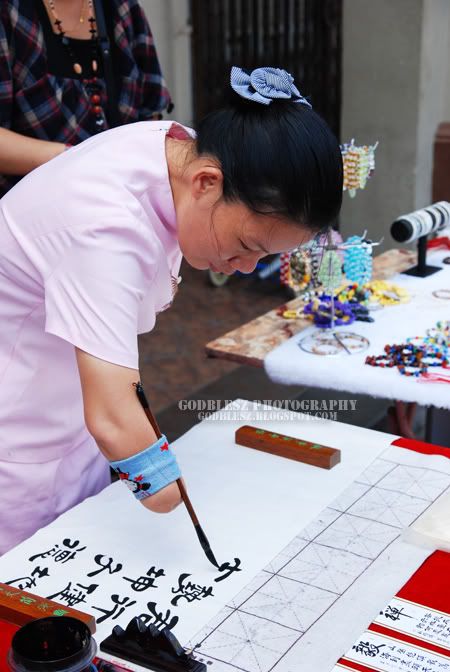 She is very good at calligraphy...
So KokKay and AiMei had decided to purchase her calligraphy works...She can create poem by using KokKay and HueyLi's name...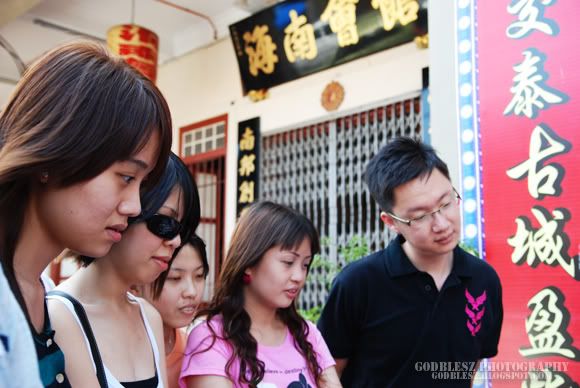 Everybody was concentrating on her calligraphy...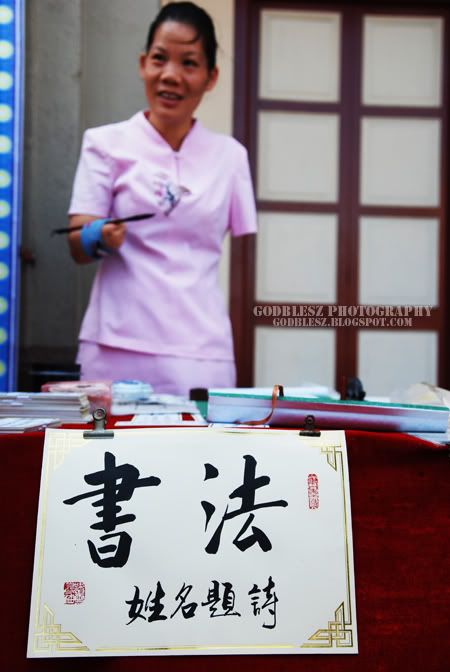 But i was busy to snap photos of her...Hehee...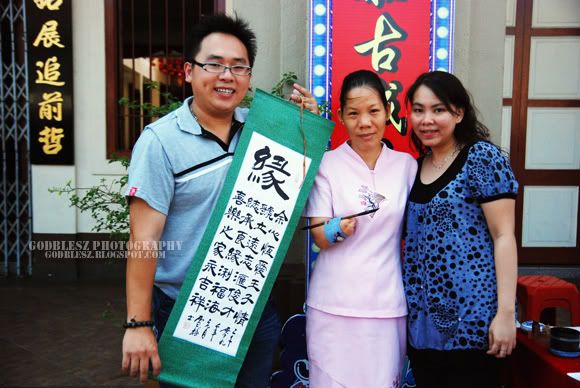 After that, KokKay and HueyLi wanna take photo with her...
And AiMei did the same too...
Next, we went to buy some biscuits...
They also selling freshly baked biscuits...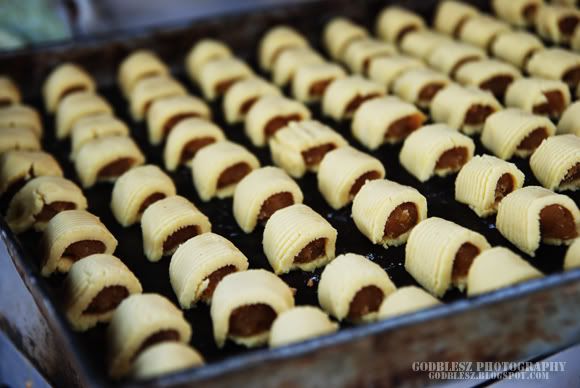 My favourite - Pineapple biscuits...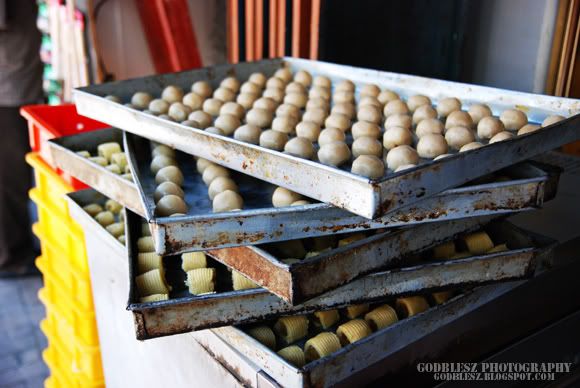 Some other biscuits that were waiting to be baked...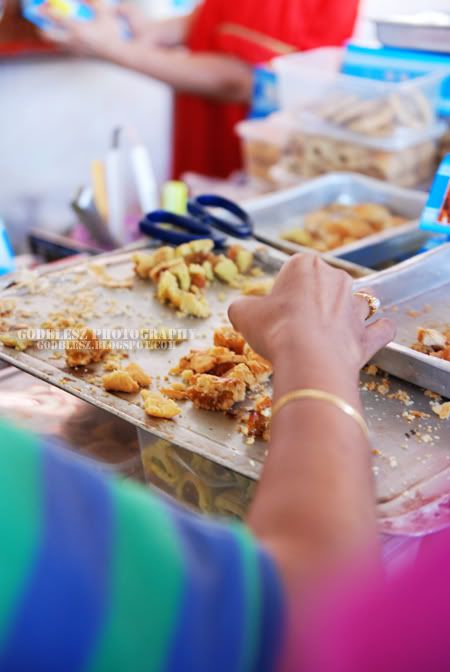 You may try before you buy...
Then we went back to Kuala Lumpur and that's all for this short trip to Melaka...
Come together to fight global warming. Turn off your lights for one hour. 8.30pm Saturday 28th March 2009...Turn off the lights by clicking on the switch...
More details @
60 Earth Hour
...