Pizza Hut @ One Utama
One month ago, i went to One Utama to watch "The Incredible Hulk" with YuetLeng, WengChye, Johnny and ChinWoo...
So after the movie, all of us felt very very hungry because most of us didn't eat lunch yet so we went to Pizza Hut to have lunch...PIZZA yeah!One of my fave food...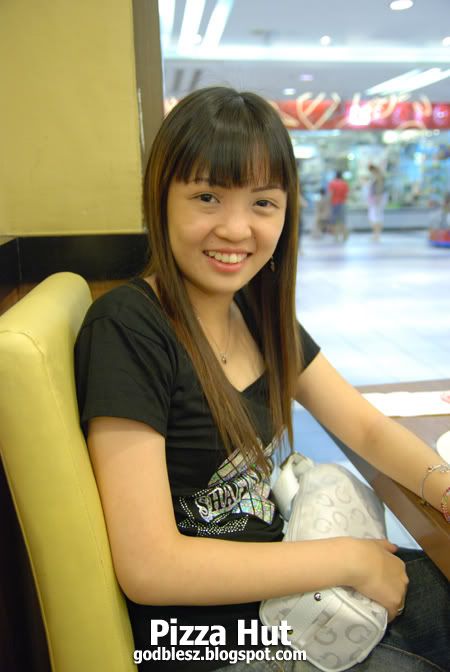 This is YuetLeng...While others were busy ordering, i was busy taking photos around =P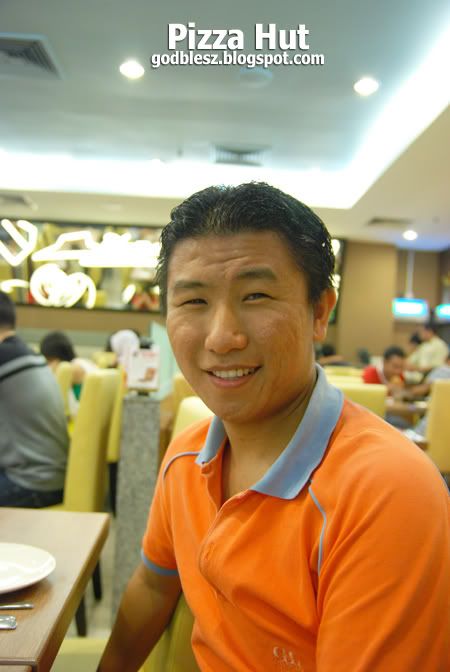 Then YuetLeng grabbed my camera and took this for me...Hehehe...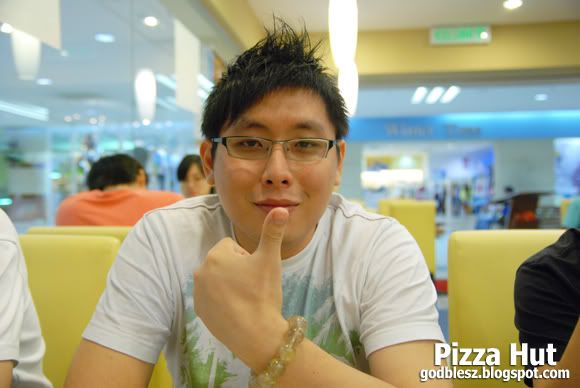 And then Johnny, haven't eat yet but thumb up already...Hahaa...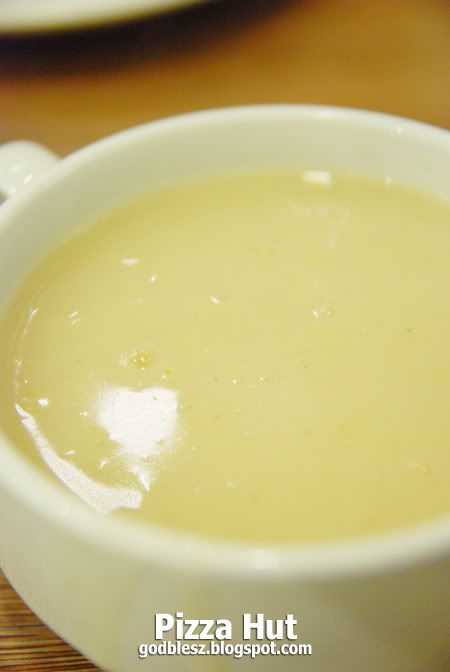 The mushroom soup...
Creamy Carbonara Spaghetti...Taste nice!
Island Supreme...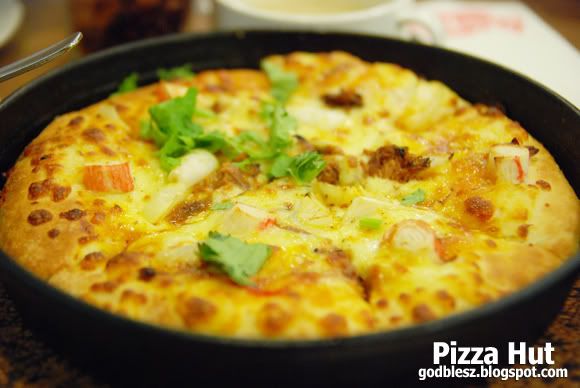 And then i forgot this pizza's name already...Hahaa...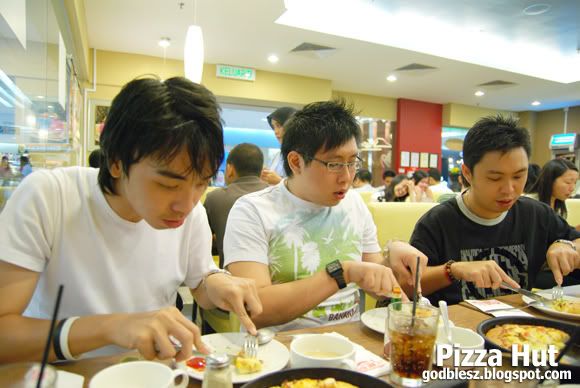 Everyone was busy eating, super hungry already...
Then while they were busy eating, i was busy taking photos again...Hahaa...
YuetLeng said "I very hungry already, don't disturb me..." :P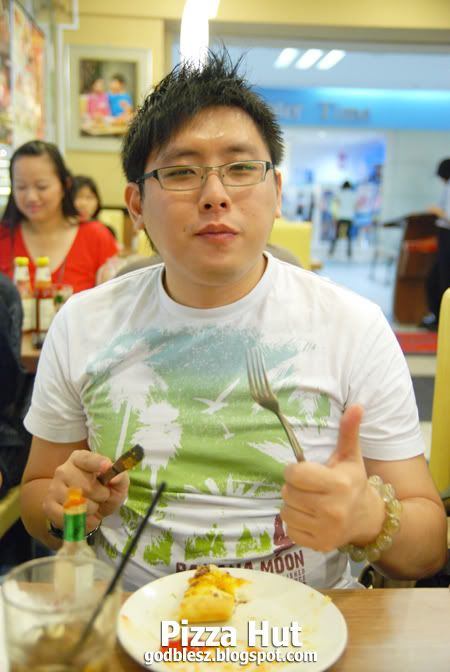 Then Johnny, as usual...Thumb up again :P
ChinWoo said "Faster take my photo, i want to take more pizza to eat, if not they all are going to finish all the pizzas..."
So after eating, i also busy taking photos...We chit-chat for a while, took some photos after finish everything...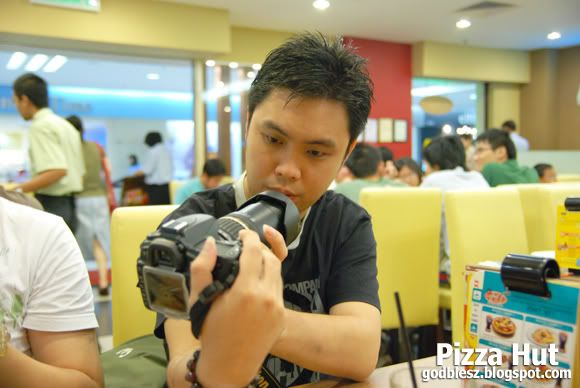 Shooting himself or shooting somebody else?Hehehe...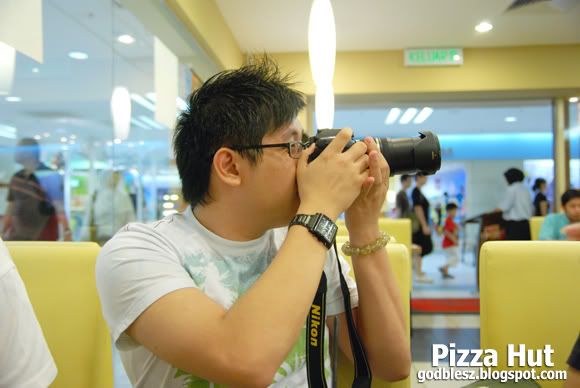 Wow...This Johnny lagi ganas...Shoot directly -_-"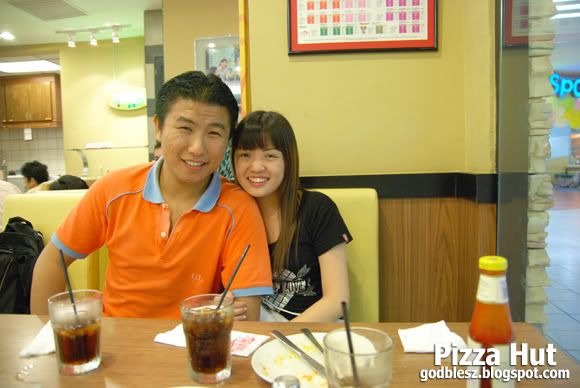 Then i asked ChinWoo to take a photo for me and YuetLeng...
Then we left the restaurant and went to meet a guy to buy CPL filter from him :D