Restoran New Paris @ SS2
After we had very late lunch at Pizza Hut One Utama, we went to walk around in the shopping mall and then i suddenly did this to Johnny...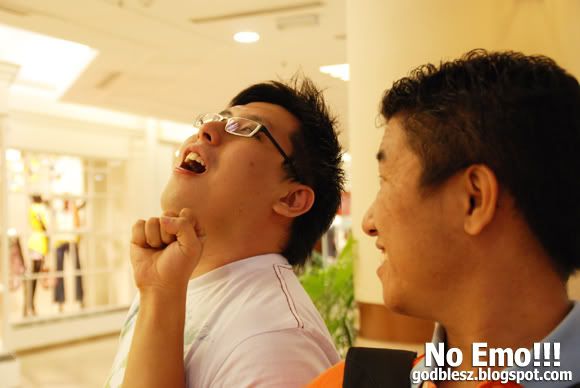 Punch at him!No more EMO...!LoL :P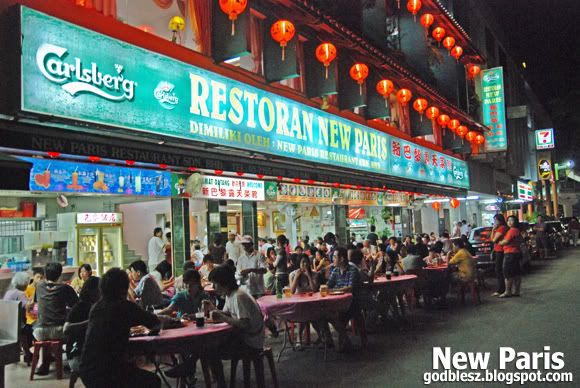 Then at night we went to this place, Restaurant New Paris which is located at SS2 to have dinner...
I saw people recommend this restaurant before in some forums but i don't know how to go but that day ChinWoo said he went there before so he can show us the way...
The restaurant is quite popular i think because i can see many people waiting for seats...So i hope their food is really nice lah...Haha...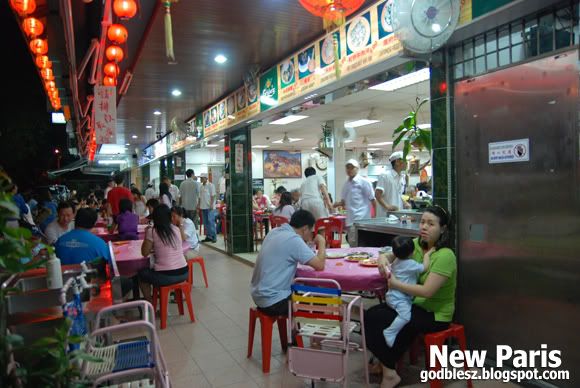 Another shot of the restaurant while we just got our seats...
After we ordered for food...Then we started to take photos...The place was under very lowlight...So kinda hard for us to take photos...Hahaa...(Cari alasan pulak) :P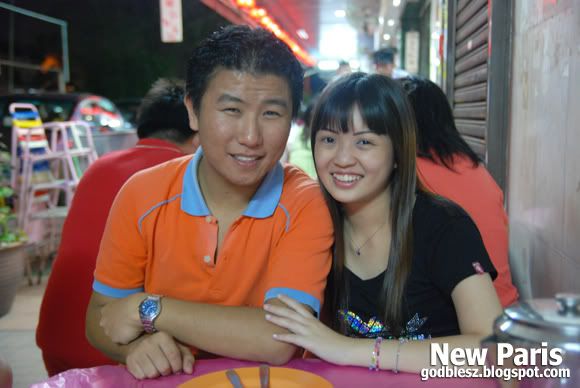 It's YuetLeng and me...
Then WengChye and me...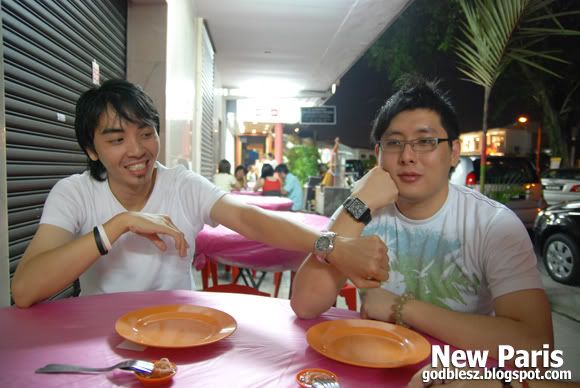 ChinWoo and the kena punched by me Johnny...Hahaaa :P
Here comes our food...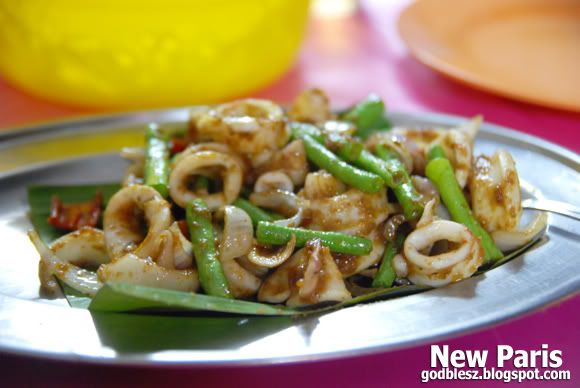 This dish quite nice...Everybody also thumb up...Hahaa...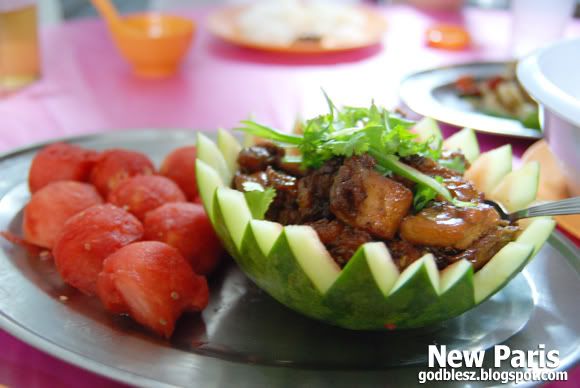 Then how about this Champagne Chicken?Wah, nice nice also...Everybody legs also up already lol :D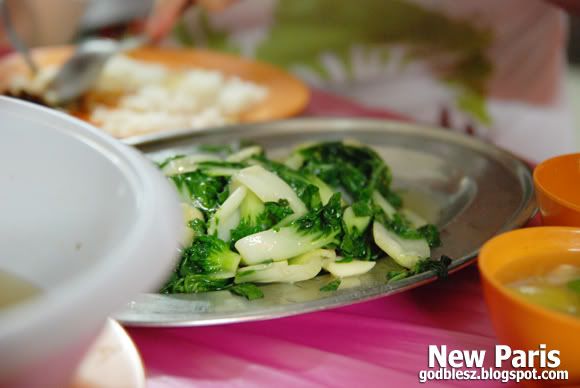 Then this vegetables ok ok lah, so we put down our legs...Lucky lah, if this one super nice then everybody was standing on the table already...Hahaa....SIao...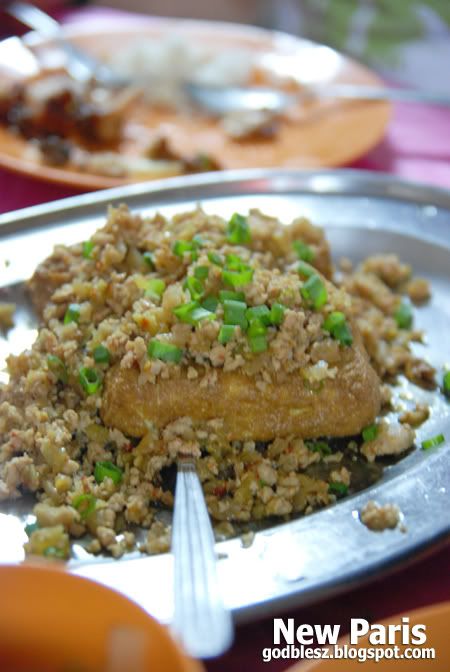 And finally, this Taufu also okok lah, then we our thumbs down and started to eat already....Kakakakaa....
Overall, the food is quite tasty and the price is very reasonable too....Not so expensive...But the Taufu that we ordered was quite pricy because it costs us around RM13 if not mistaken -_-"
Haha, so we won't order the Taufu anymore next time :P