Pulau Ketam (Part 5 - Finale)
Yesterday i was whole day at Bukit Bintang area from morning until night, lol...And before i went back to home, there was an event in Sg. Wang but it was going to finish, so i just took some photos...
The former HVD artists gathered by Angela Chan to participate in local drama - The Legacy of Time(我主风云 — 天算不如人算) is showing on astro channel 304, so all the artists were promoting the drama at Sg. Wang...
I was able to take a photo with Angela Chan before she leave, thank you YuetLeng =)
Ok here come the finale of my visit to Pulau Ketam...
So where were our last destination on Pulau Ketam?I heard from my colleague that they is a petrol station on the sea, and we never see this before, so we looked at the map and walked towards the petrol station...
Jalan Timur, the east side of Pulau Ketam...
Err, is this "road" safe to walk over?Hahaa...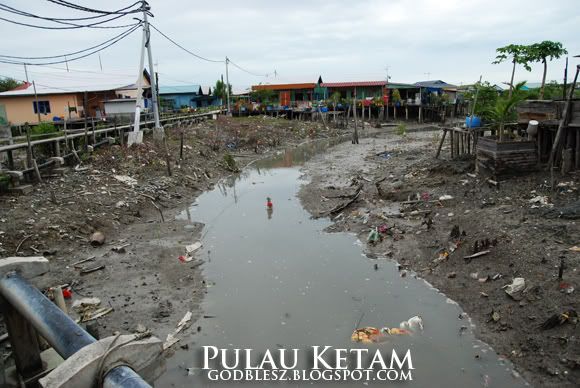 Oh, when i saw this, i remembered that there was an advertisement from government to asked us to keep the river clean...
A children was enjoying his ice cream...
A cute puppy in one of the house that we passed by...
Oh we finally found it, the petrol station for boat...Take a photo first...Hehee...
Then we decided to leave Pulau Ketam as the last ferry from Pulau Ketam to Klang was 6pm, and we had another place to go after that for dinner...So we walked back to the jetty...
A crab in the seafood restaurant...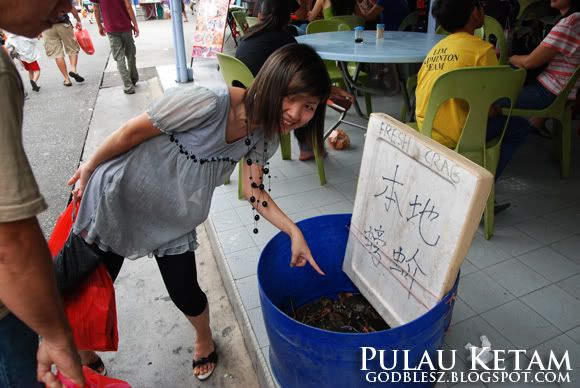 Evon likes the crabs huh?Haha...
OMG...Back also crowded -_-"
After a day visit to Pulau Ketam, sure very tired already, it is nice to sleep on dad's shoulder huh?
Okiez that's all for my visit to Pulau Ketam on the first day of Hari Raya Puasa and my birthday...
You may refer to this website if you plan to have a visit to this island, hope it helps =)
http://www.pulauketam.com