Siong Waterfall @ Hulu Langat (Part 1)
Last 2 weeks, WengChye's friend asked him whether want to join an outing to Siong waterfall which was organised by a group of people from facebook. WengChye asked me to join together so his friend - EngHong fetched us at early morning and we went to meet the rest at Taman Connaught's McDonalds.
After breakfast, we departed to the destination and we reached at around 9.30am. When we got ourselves out from the car, i heard that we going to hike for around 1 hour to reach the waterfall, then me and WengChye were like oh my god, because we thought the waterfall is just few minutes of walking distance away from us, somemore i only wear a slipper, to walk on a slippery track...lol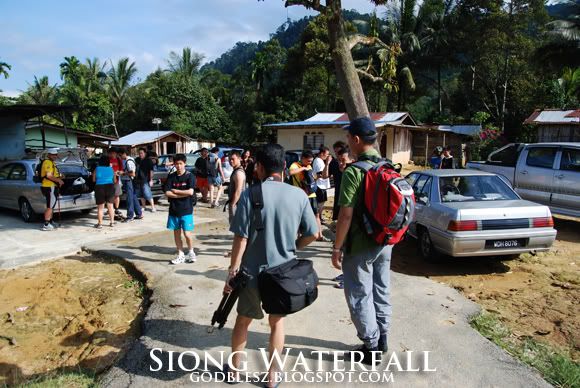 Everybody was getting ready...
Clear blue sky and fresh air...Nice for outing...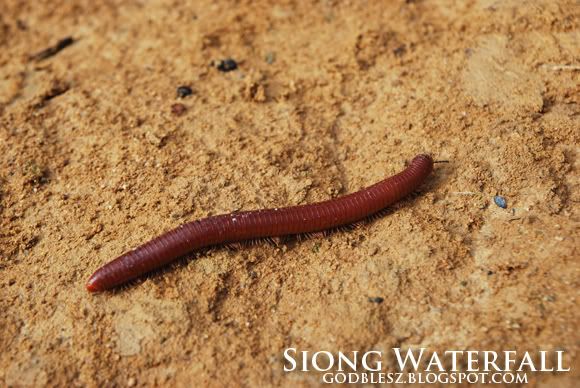 They said there are many leeches along the track to waterfall, then so fast we can see already?No no no, this is a milipede...
This is our guide to the waterfall, you need to hire a guide from the local if you don't want to overnight in the jungle,haha...RM100 if not mistaken...
After we did a few rounds of headcount, and here we go for the hiking with slipper...A total of 30+ of us...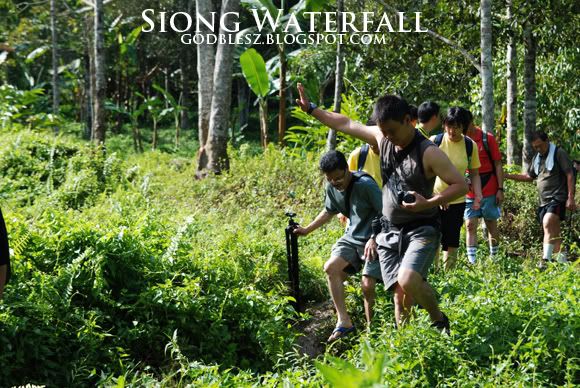 A little challenge to warm up...Balance your body to save your camera, hahaa...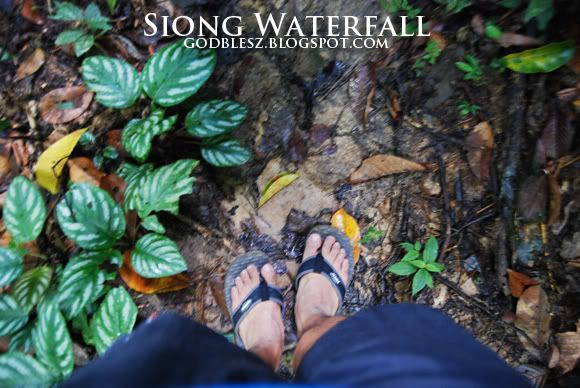 Took this while i was walking, for my memory =P
So after a few rounds of combat with leeches, and also super slippery walking path, i kept my camera in my bag, hahaaa...Takut!!! =P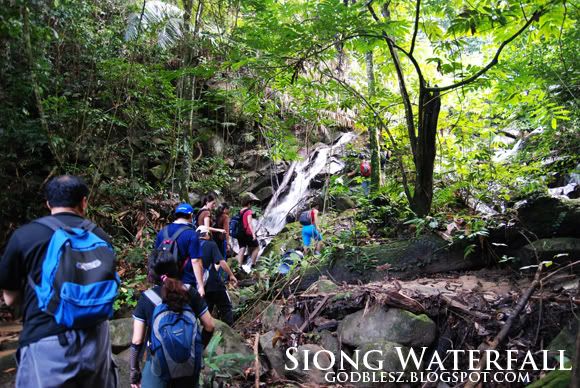 Are we there yet?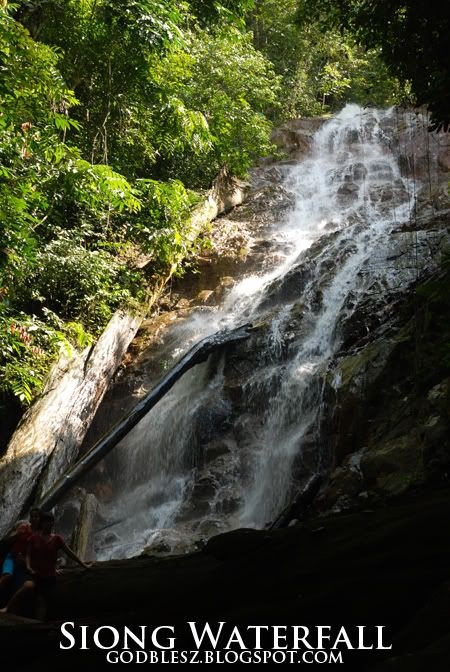 Yeah yeah, finally we reached the destination, after hiking for don't know how long =P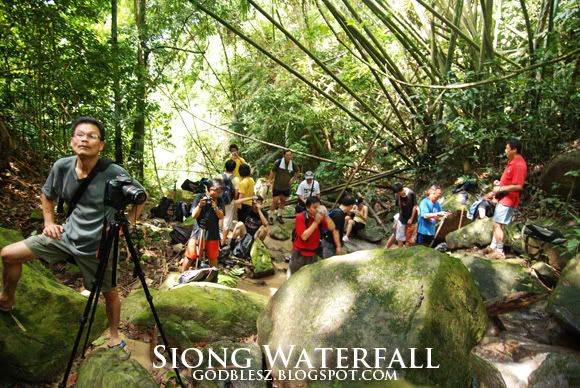 Everybody settle down and some started to cook while some were busy for shooting, hehee...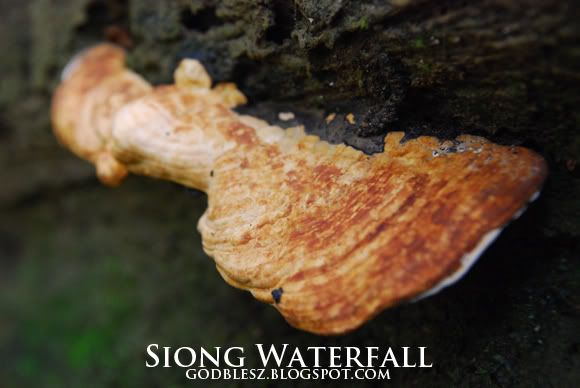 Emm....Wild mushroom i guess...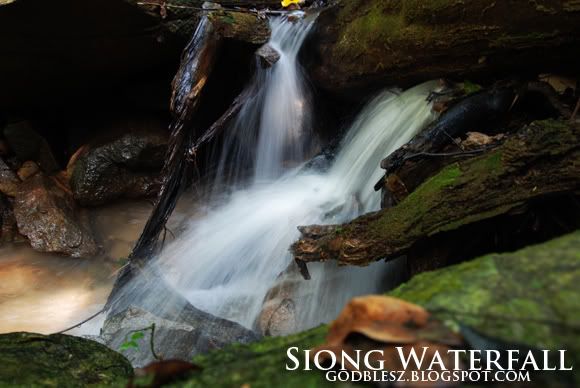 Oh a small waterfall...
Ok...More photos tomorrow...