Sg Lembing (Part 1)
Last Saturday, i went to Sg Lembing with WengChye, AhKai, LiHua, Donny and his friends...We met at the BHP petrol station which is located after the toll to Genting Highlands, then we departed at 1pm++
After around 3 1/2 hours of driving, we then exit to Gambang and follow the way to Kuantan. Then we saw a signboard which pointing the road to Sg Lembing, so we followed and reached the town after like half and hour...
Some information of Sg Lembing from
wikipedia
: -
Sungai Lembing
is a
tin
mining town 42 km northwest of
Kuantan
in
Pahang
,
Malaysia
.
Lembing
is
Malay
for spear, and "sungai" means river. Per local legend, the local ruler saw a vision of a spear in the nearby river and thus named his town after this vision.
Nearby Sungai Lembing is Bukit Panorama, which is a popular place to watch the sunrise. 16 km from Sg. Lembing is Gunung Tapis Nature Park, where one can camp, fish, and shoot the rapids. Gunung Tapis itself is 1,512 m high. On the way to Sg. Lembing at the hamlet of Pancing is Gua Charas, a temple cave that is a popular tourist destination, also Sungai Pandan Waterfall, which is 29 km from
Kuantan
.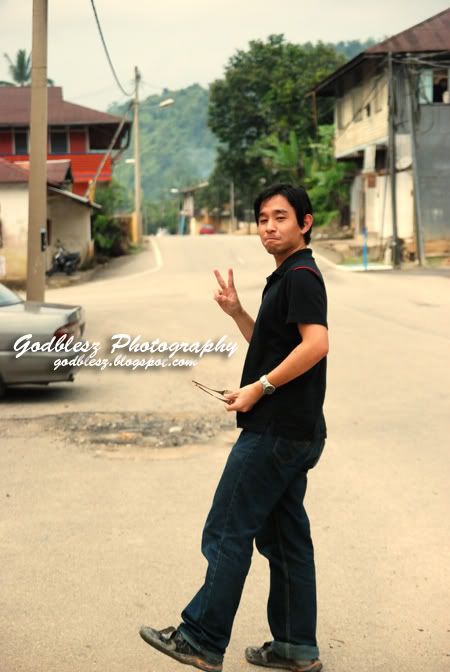 The first photo taken in the town, Donny was posing after asking the direction to our resort...Edited the photo for yellowish effect...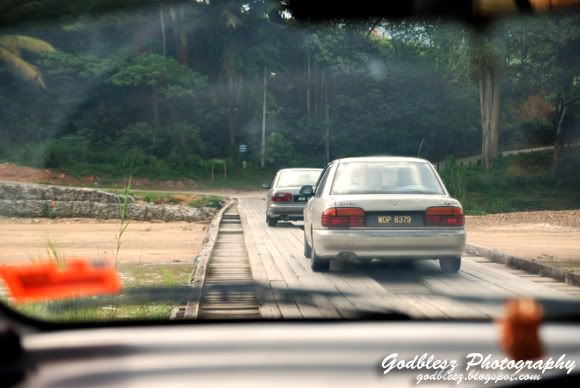 We had to pass by a river, i think this is the Lembing River...
I grabbed my camera and take a few shots while crossing the river...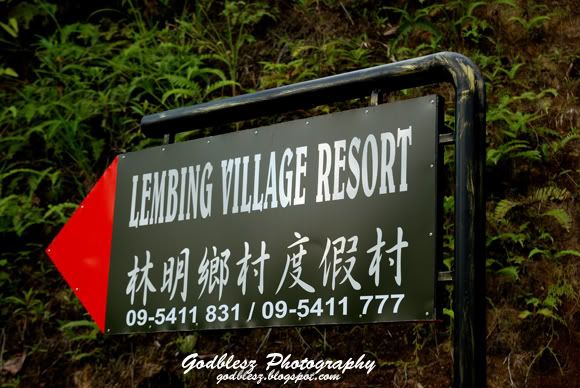 Follow the signboard to the resort...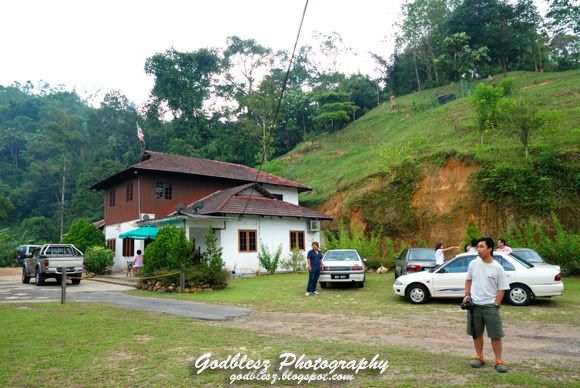 This was where we stayed for this trip...
AhKai was shooting something while he was being shoot by me =P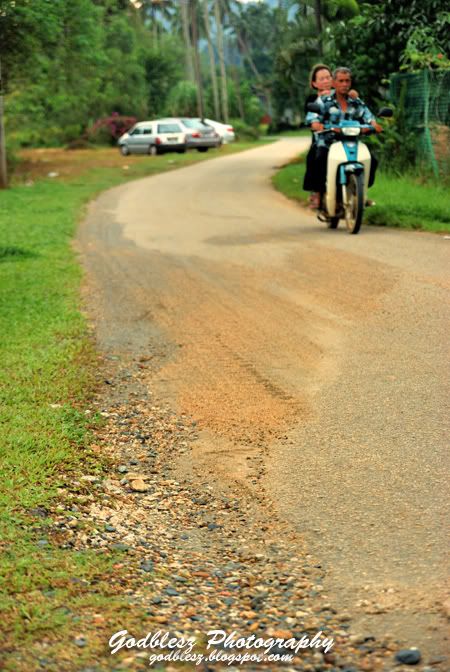 A random shot...
Let's have a look for our room...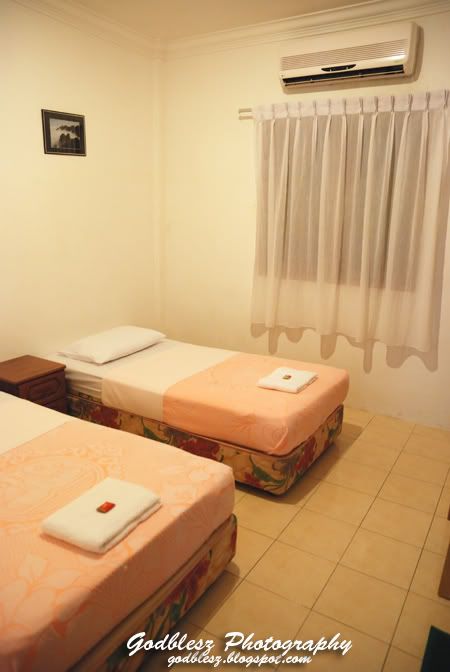 Our room...RM 70 per double bed room with aircon and extra RM 15 to add tilam(if not mistaken)...
And also water heater and hair dryer...Quite good facilities...
The living room is shared among all the customers...You can watch astro channels...
That's all for today, next we will go to the town to walk around and shoot around...Stay tuned for more photos...