Kota Kinabalu @ Sabah (Part 5)
Sorry for updating late today because i got fever yesterday and felt very tired today after having medicine from doctors, so after i have rested for whole day, and i'm getting better now...
Let's continue for more photos...
While we were rushing to Tanjung Aru, suddenly we saw the sky had changed...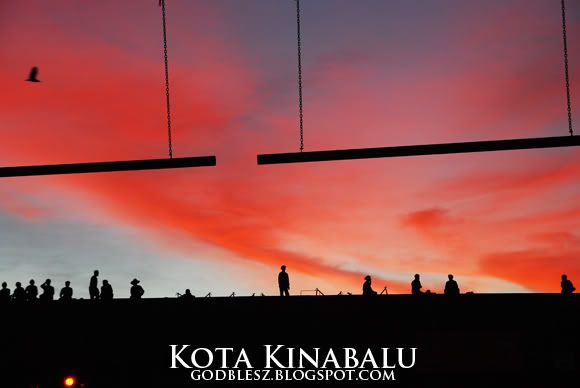 OMG...Very beautiful sky...I quickly grabbed my camera to shoot this although i was the driver -_-"
After around 10 minutes...We finally reached Tanjung Aru, i parked the car quickly, grabbed my camera and ran towards the beach...Hahaa....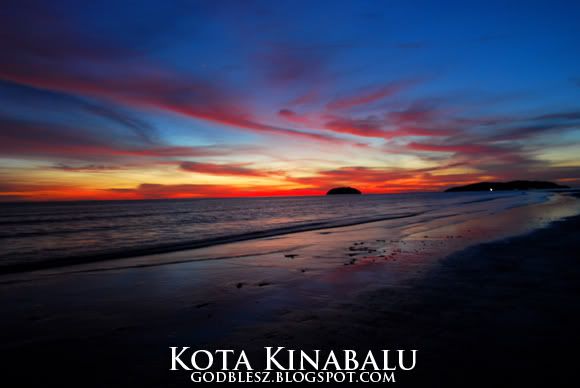 No more sunset...But this beautiful scenery...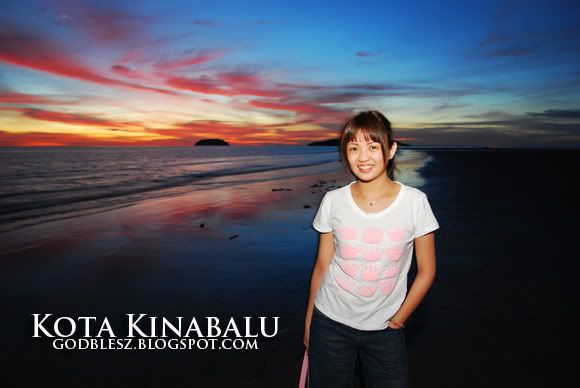 Then i asked YuetLeng to pose before the nice scenery disappear...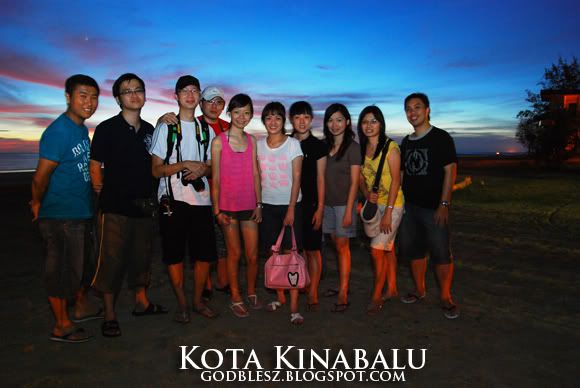 Then we took a group photo again before we left this place for dinner...
We went to a seafood restaurant located near to Marina Court for our first dinner at Kota Kinabalu...
The interior of the restaurant...Nice environment huh...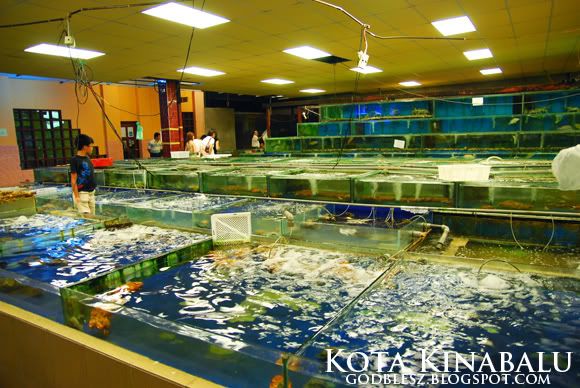 They have variery of seafood to choose...You picked the seafood and they will cooked for you...But the price...I can say very expensive...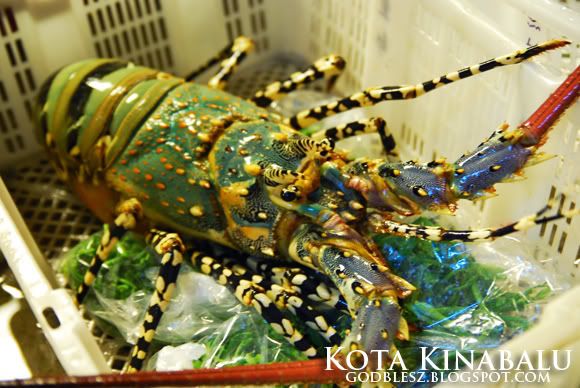 Haha don't know this will cost us how much if we ordered it...Of cause we didn't order this =P
Some photos of our food...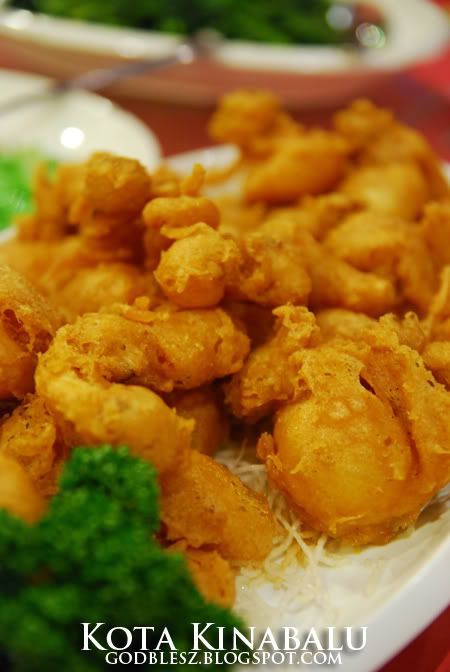 Fried sotong...Taste normal but the sotong not so fresh because i expected to eat fresh seafood at this seaside city...
Black Pepper Ostrich meat...This one taste ok...
These prawns quite fresh...
And the main thing that i want to mention is this steam fish...
According to them, the steam fish was the one that we picked from the aquarium and it was still swimming...So it should be very fresh right?Haha, after we tasted it, we all had same feeling, are we chewing bubble gum?Then we asked a boss looked alike lady to ask, but she ignored us for few times, but we kept asking her and finally she came to our table and she only said this kind of fish is like that one, then she left already...Hmm sound like our fish is not expensive enough, so we deserved this kind of bad service?Then we asked another waitress to complain, we asked her to taste the fish personally and she said she will check with the chef and get back to us...So after she checked, she said the fish was overcooked and what she able to do was compensate a dish of fruits for us...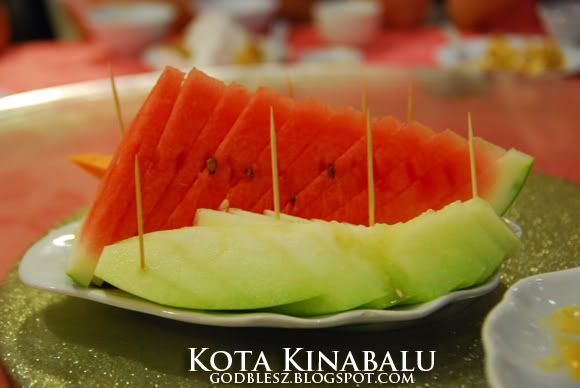 A dish of free fruits for us...
We felt very dissapointed for having this kind of bad experience in this restaurant...Bad food, bad service(Those waiters and waitresses were very busy, when you need help you hardly stopped them) and expensive price...
Ohh so i had to rate this restaurant like this...Too bad...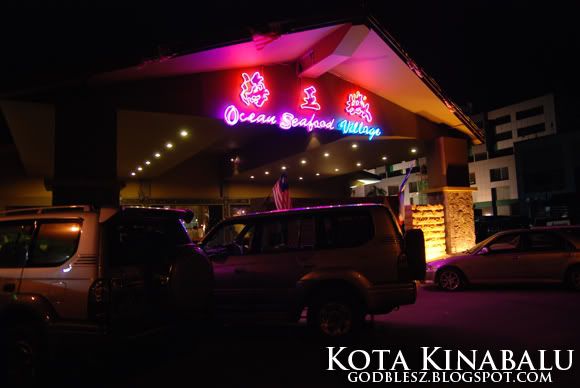 Ocean Seafood Village...My own suggestion - Totally not recommended by us!!!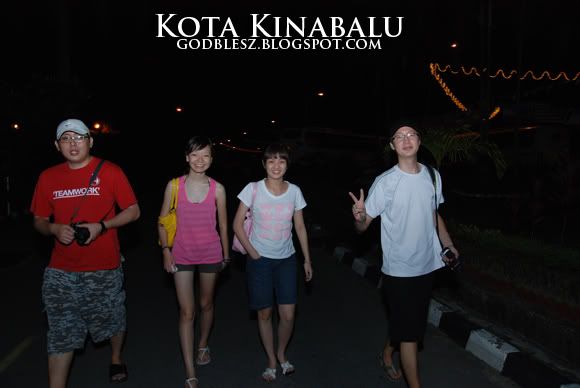 Then we planned to walked to the Filipino's market which is located at around 5-10 minutes walking distance...Johnny, PuiLim, YuetLeng and WeiChih were walking happily to the market to look for better food...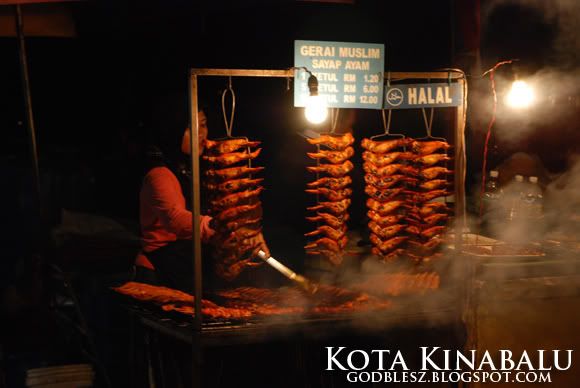 According to WengChye, the chicken wings in Filipino's market is very delicious and he said we must try it...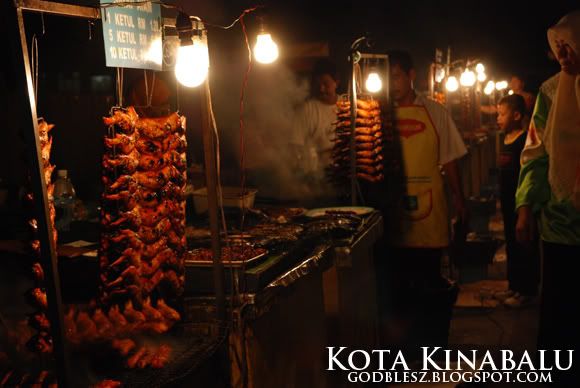 So many stalls selling chicken wings...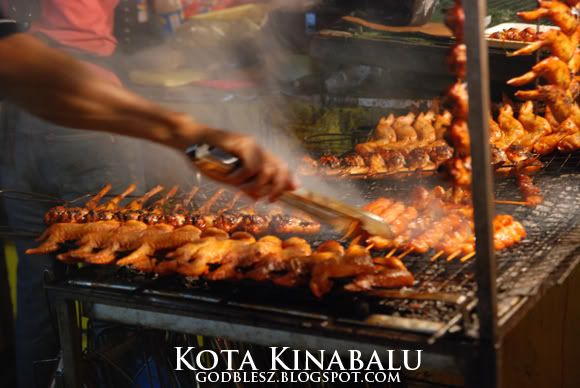 RM1.20 each...Served with special dark chili sauce...Very delicious...
Then we walked around in the market and then we went back to our condominium to rest...
I shot this while we were walking back to Marina Court...
Okiez more updates tomorrow...Time to rest, good night! =)