Kota Kinabalu @ Sabah (Part 8)
So after that we went to Pulau Manukan to continue for snorkeling...
Let's have a group photo at the entrance of the island 1st...
The sky, sea and the beach also very beautiful, so YuetLeng wanted to take a photo here...
After that we went for lunch, they had few places for lunch...Some places have buffet lunch somemore, but the price is very expensive...So we just simply eat at one Malay's stall...
After lunch, WengChye was having rest on the guard tower beside our table...
I finished my lunch while WeiChih and Johnny were having their burger...
WengChye...
SiewWeng was enjoying her lunch at this beautiful place...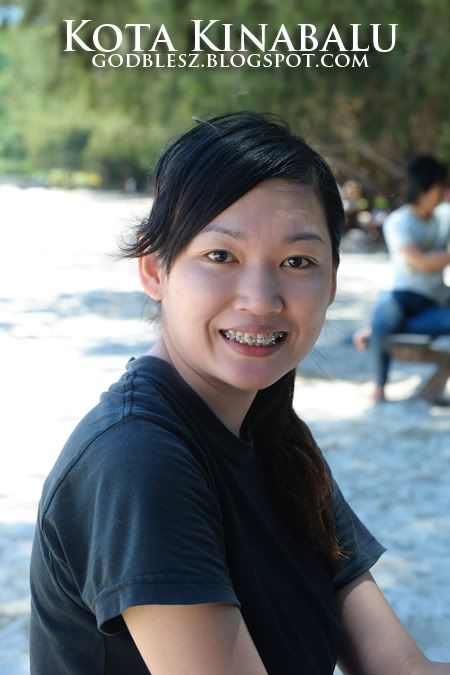 PeiChin...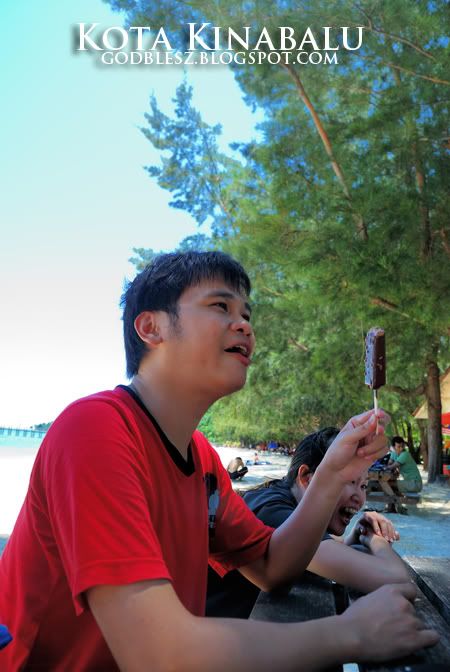 So after lunch, we had ice-cream for dessert =P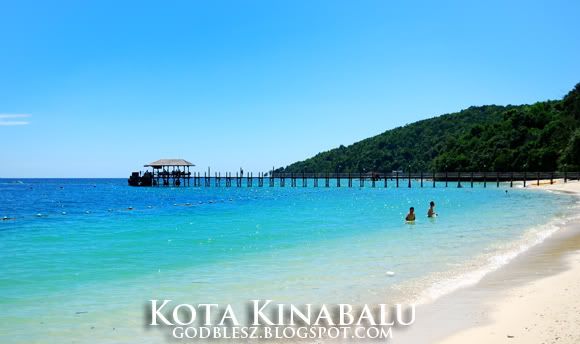 Nice?
Sun, sea and beach...Nice place to relax...
The bridge to the jetty...
Another group photo from Johnny's camera...
Thank you WeiChih for taking photo for YuetLeng and me before we left this island...
After that we went to the last island which was Pulau Mamutik, we relax on the beach, and we did this to PuiLim...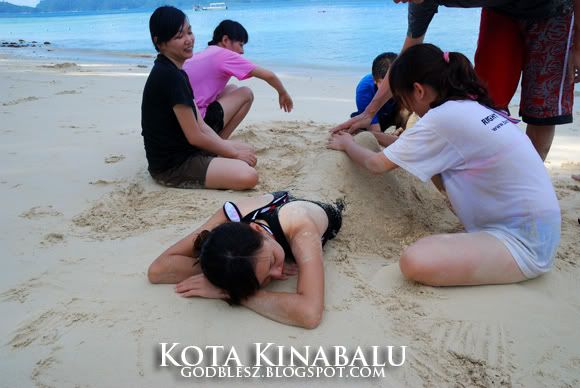 Haha we had so much fun there...
After that, we left this island and we head back to Kota Kinabalu City Ferry Terminal and next, we went to another beach...Stay tuned =P