Kota Kinabalu @ Sabah (Part 9)
So after we had fun for almost whole day in the islands, after that we went back to Marina Court to take our camera and we went to Tanjung Aru again for sunset...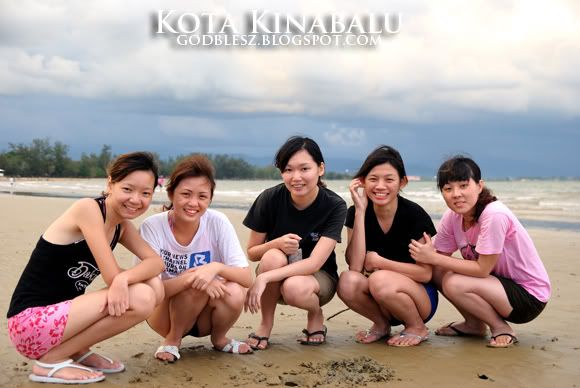 PuiLim, YuetLeng, PeiChin, DziYieng and SiewWeng at Tanjung Aru beach...(Photo taken by WeiChih)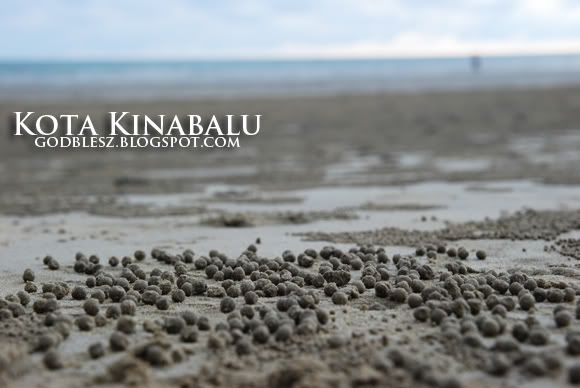 Hmm...Cute sand balls huh?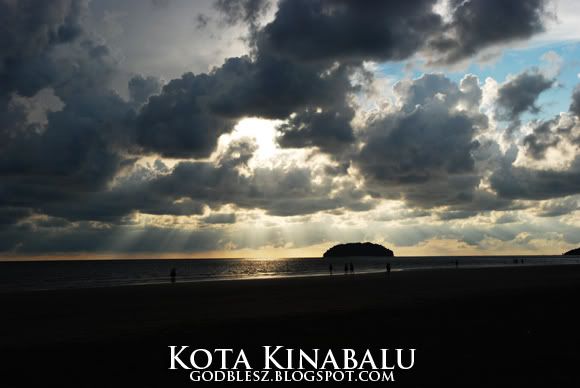 OMG so cloudy...How to see sunset?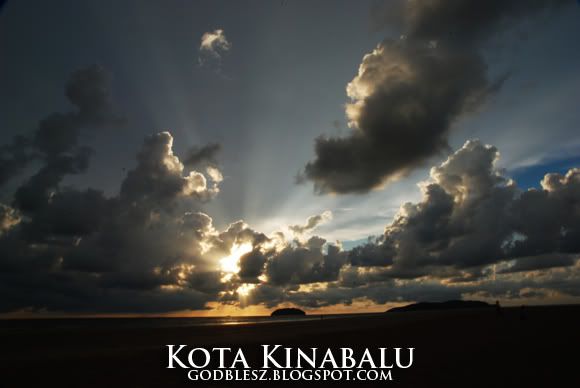 Another disappointing sunset hunt...Hahaa...But the cloud is very nice also...
Ok one more...
Then WengChye wanna show the ladies how to do flying kick but unfortunately, PuiLim's face kena kicked by him...PuiLim,WengChye's shoe taste nice?LoLz =P
Then PeiChin, DziYieng, PuiLim and YuetLeng jumped on the beach...
The sun really set super fast...It disappear within half of a minute...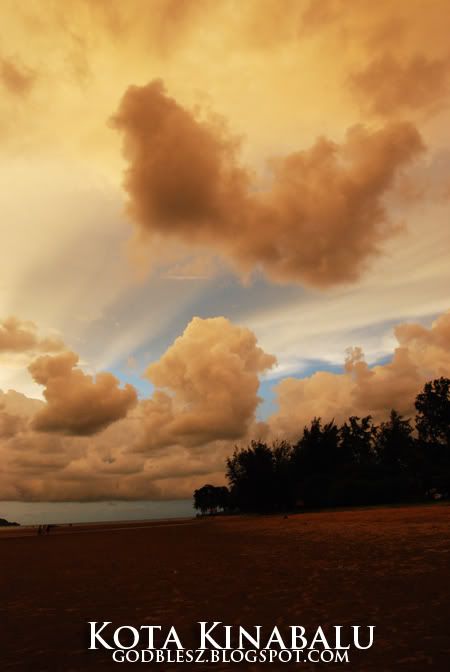 Ohh the cloud was in very nice colour...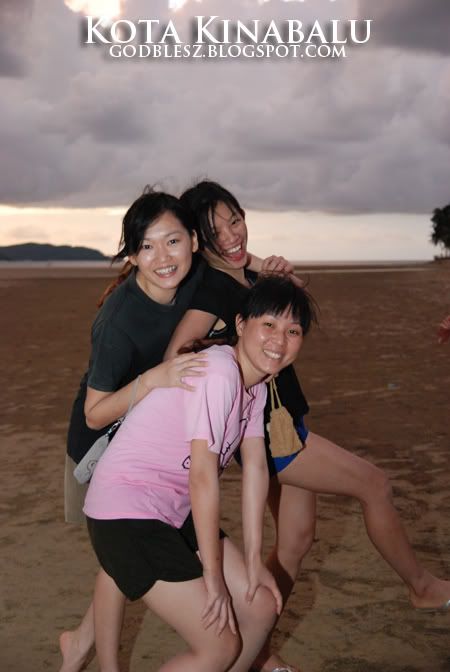 Then SiewWeng, PeiChin and DziYieng posed abit for this photo...
The sky was turning into dark and we have to leave this place very fast because i heard that wolve going to appear soon...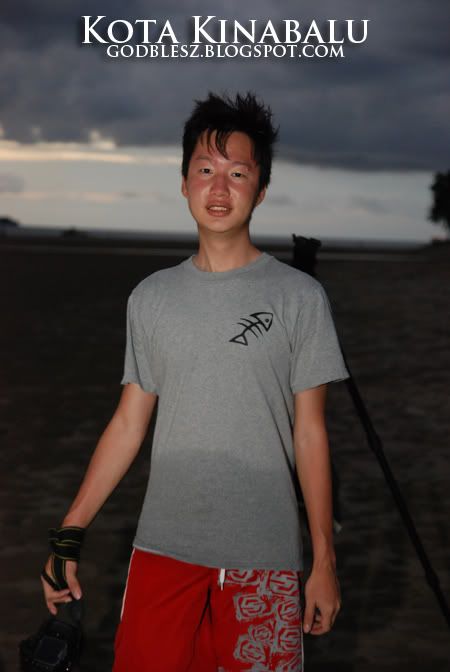 The wolverine WeiChih...Hahahaa...Run run run...
Ok is time for us to go back to take bath and go for dinner...To be continued...