Last 2 weeks, i went to Genting Highlands to watch the Miss Astro Chinese International Pageant with YuetLeng, WengChye, PuiLim, WeiChih, Johnny, Ah Kai and KuanHoong...We reached there at around 6.30pm and there were many people gathered in front of the Arena of Stars...
Wah, so many supporters for each of the participants were gathered in front of the entrance...
(L-R) Johnny, Ah Kai, WengChye, KuanHoong, WeiChih and YuetLeng...
PuiLim went to meet her friends...
Then we went to line up in front of the entrance because they not allowed us to enter yet..After lined up for around 15-30 minutes, we ran in and got ourselves a nice seat...
The stage of the night...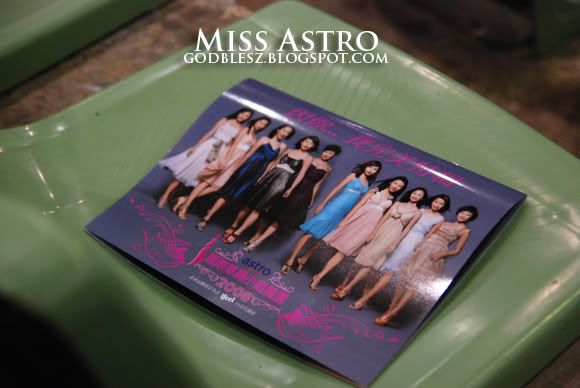 A booklet that containes all the contestants' details and photos...
YuetLeng was posing with the booklets...
Oh it's me...The contestants' bikini photos nice rite? =P
My seat's number...Haha...
An uncle beside me, hahaa....He wanted to see everything clearly lolz...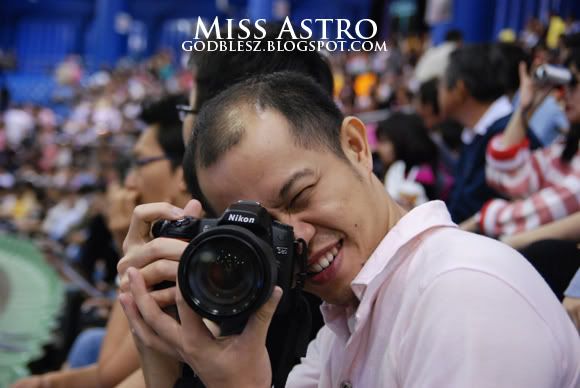 Ah Kai also shooting around...
Johnny was reading the booklet detaily...Lolz =P
More and more crowds...
Those contestants' supporters were getting high...
The show was about to start...More photos tomorrow...