Kundasang @ Sabah (Part 3)
When we went back to Poring Hot Springs, it was around 5.30pm already and actually we heard from a tourist saying that the "Canopy Walk" going to close real soon so that's the reason why we all had to rush to the place...When we reached the place, unfortunately it was closed, although we asked the staffs to help but they said they really cannot do anything for us...Haih...We had no choice already so we went to the hot springs place...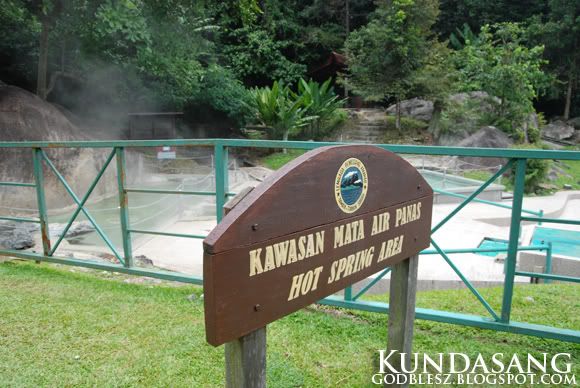 Wow...Look like very hot huh...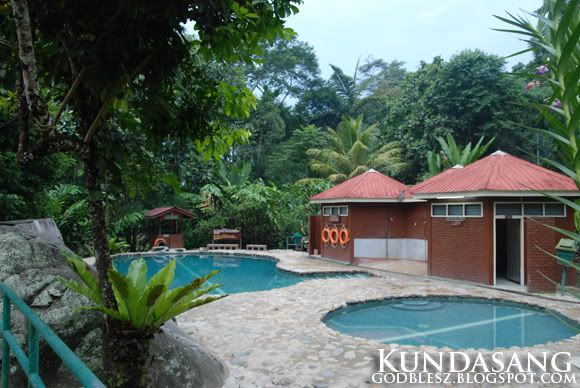 The cold water's pool...Closed already -_-"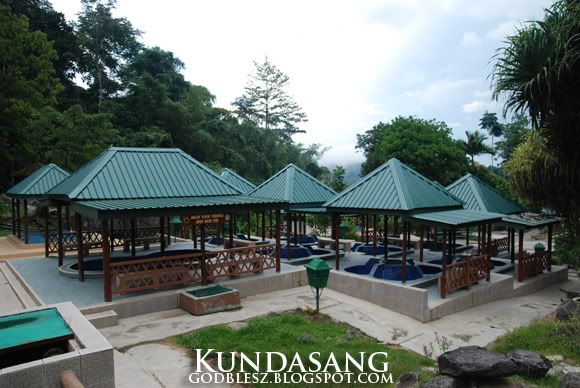 This is the place for you to bath with the hot springs...
There are 2 pipes there, one hot and another cold...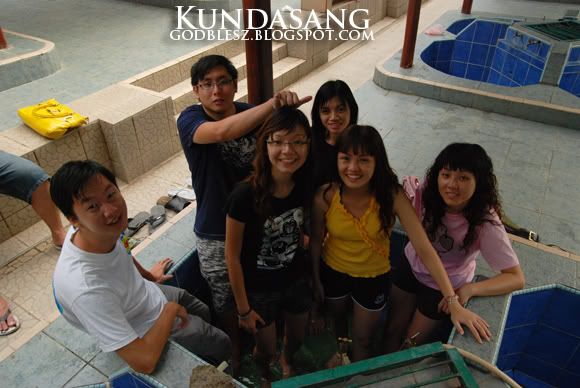 WeiChih, Johnny, PuiLim, DziYieng, YuetLeng and SiewWeng were enjoying themselves...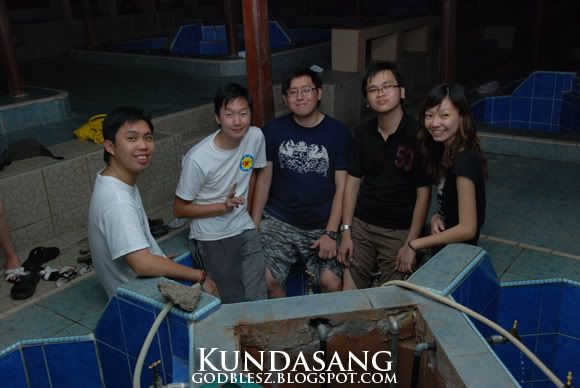 We didn't stay long because the sky had turn into dark...
So we went to have some fried noodles for dinner and then we went back to Pine Resort...
After taking bath, everybody gathered in front of the room to chat and to calculate the expenses of our trip...
The wind is actually quite strong and quite cold...The environment is like Fraser's Hill or Cameron Highlands, nice~~~As i was very headache, maybe not enough sleep, so i went to bed earlier than others...
The next morning we had to wake up very early...For what purpose?More to come soon...