Kg Kuantan Kelip-Kelip @ Kuala Selangor
After we finished the beggar's chicken, then we continued our journey to the last destination of the day which was Kg Kuantan Kelip-kelip to see firefly...
We parked our cars and we walked a short distance to the ticket counter...
Opppss...No photography is allowed!?
The ticket counter, Rm40 per boat and 4 persons per boat...So, RM10 per person lah =P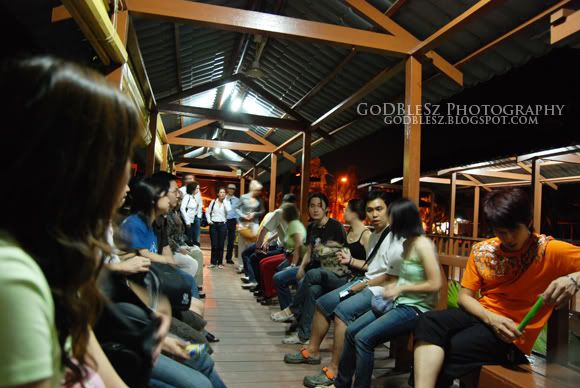 Waiting for the boat...
The surrounding was very dark, so i failed to take any photo during the ride...But when we the boat's terminal, i managed to take some photos...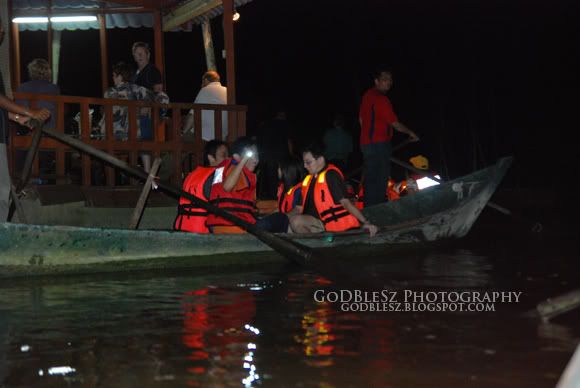 Donny was playing with his torch light...Haha...
Some other tourists...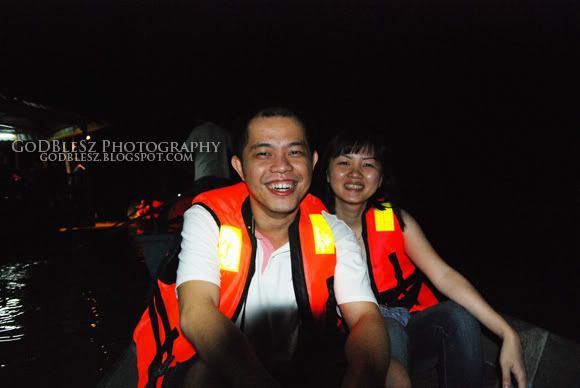 Ah Kai and Evon ride the same boat with me and YuetLeng...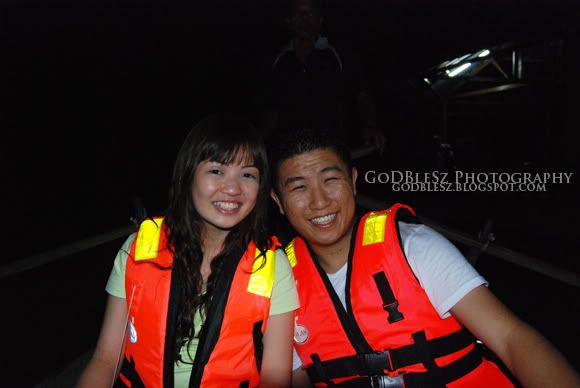 It's YuetLeng and me...
We managed to see quite many fireflies but not as many as my first visit to this place when i was still very young lol...The light from the fireflies glowing on the trees made the trees looked so beautiful...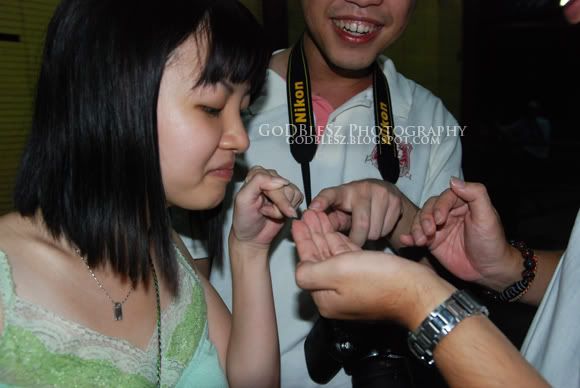 After we left the boat, look...What was Evon pointing at?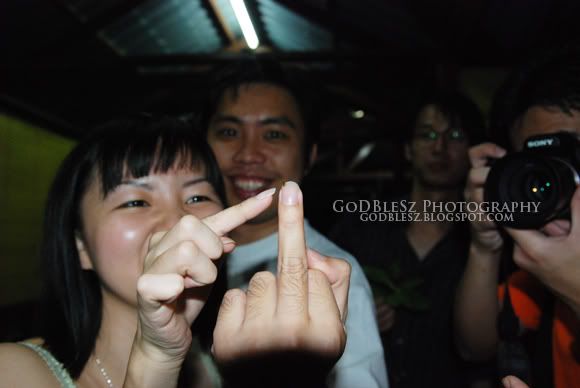 Something on WengChye's finger?Hahaaa....
Let's zoom in...Now can see clearer?There was one firefly on his hand...
Then we saw this and we scare to be fined by the management...So WengChye pass the firefly to a foreign tourist and wish him good luck =P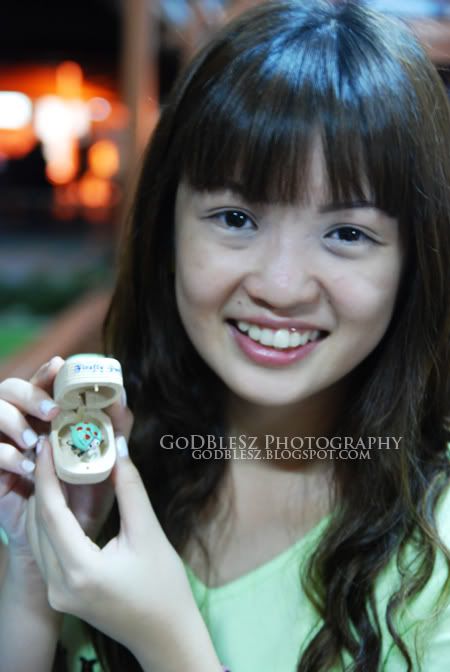 Then i asked YuetLeng to pose abit with a souvenir...
And then we went back to home and that's the end of our short trip to Ijok and Kuala Selangor...