Yee Chian Wedding @ Kuala Kurau (Part 3 - Final)
Ho Ho Ho~~~Merry Christmas to everybody~~~Had a wonderful Christmas everybody?Got any nice presents for your Christmas?
On the Christmas Eve, me and my colleagues went to Pavilion to have X'mas Lunch at T.G.I. Friday's...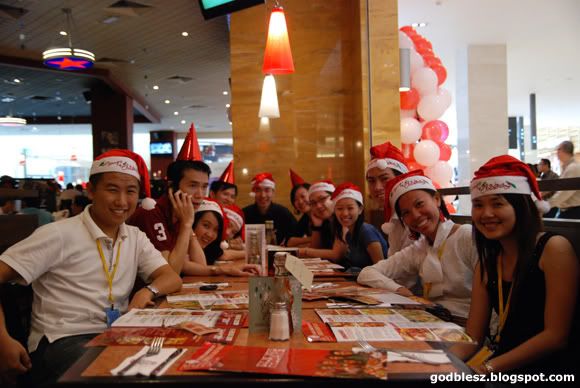 Hehe, one of the photo taken during the lunch...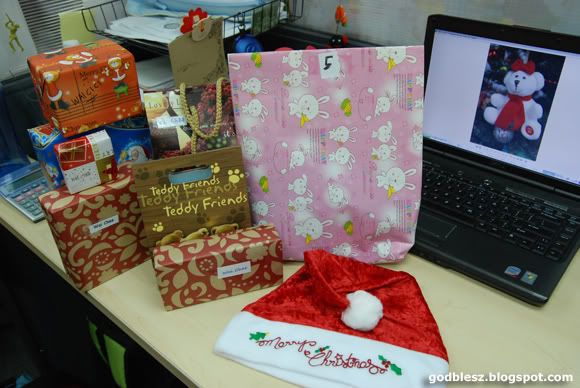 Then we went back to office to have gifts exchange session...These were what i got...Thanks to all of my lovely colleagues for all these lovely presents =)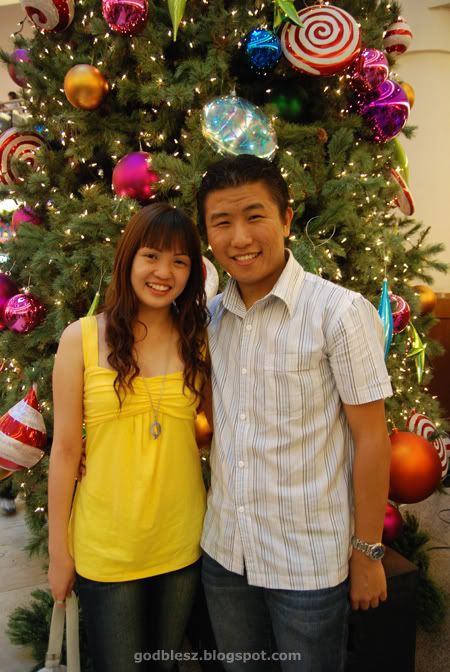 Then a photo of YuetLeng and me and Midvalley...
On Christmas day i went to Palace of The Golden Horses to have buffet lunch with some of my ex-colleagues...This was take from the outside of the restaurant...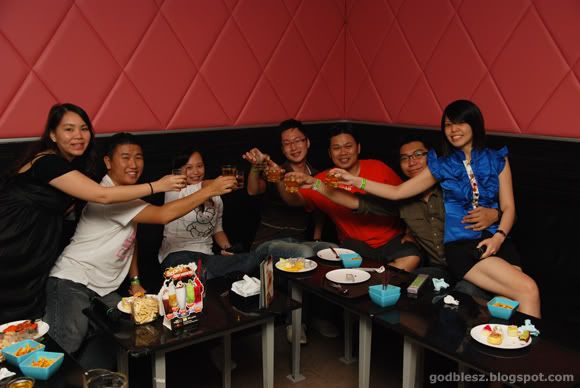 Then at night i went to Plaza LowYat for Karaoke session with my ex-classmates...Hehee...2 buffets in a day, super full =P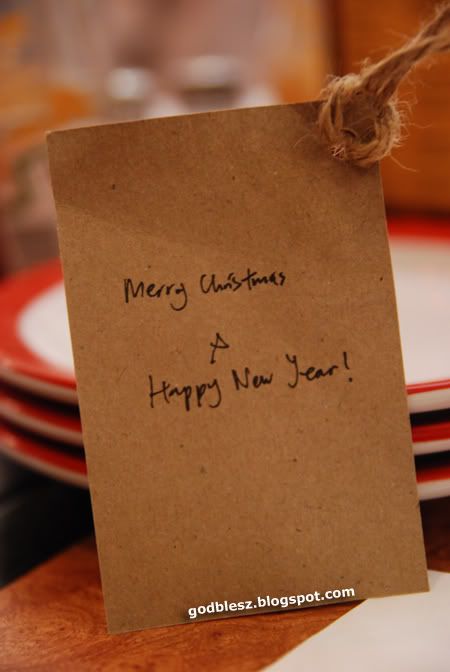 And lastly i wish to greet you all Merry Christmas again...
End of the summary of my Christmas celebrations, more details come soon =)
Ok let's continue for YeeChean's wedding...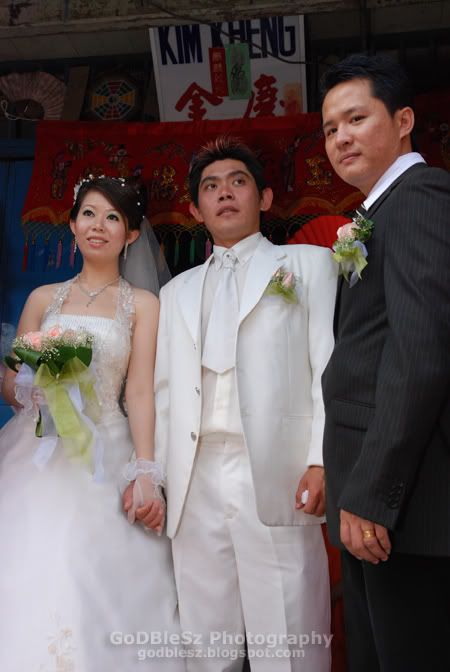 The couple were praying so that their marriage life is always good and happy...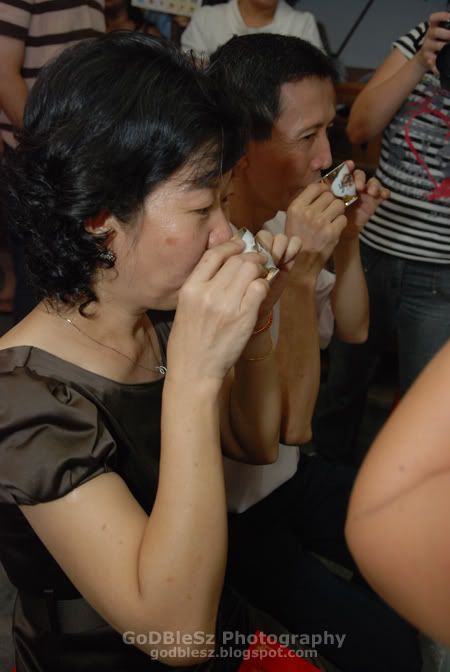 After that, the tea ceremony started...
YeeChian's father gave a gold necklace to the bridegroom as a present...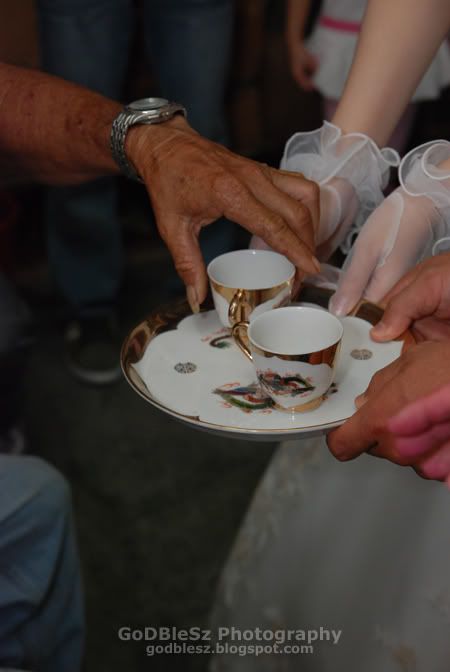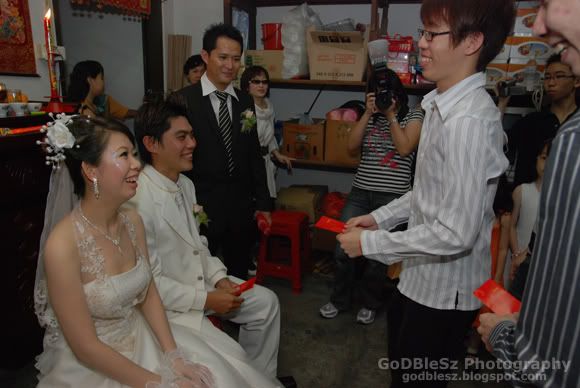 Then the couple gave "AngPao" to those who younger than them...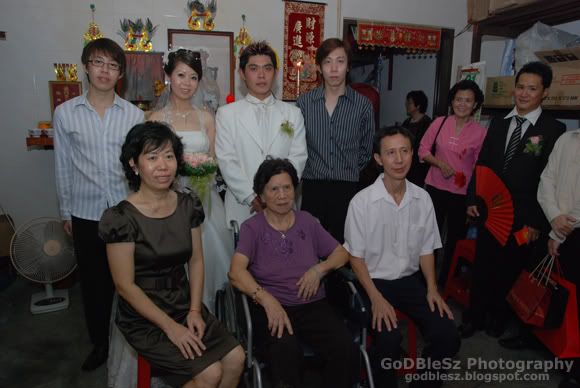 Group photo for the family...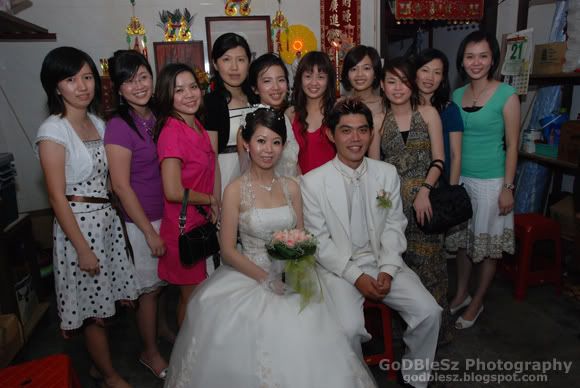 Then all the "JiMui"...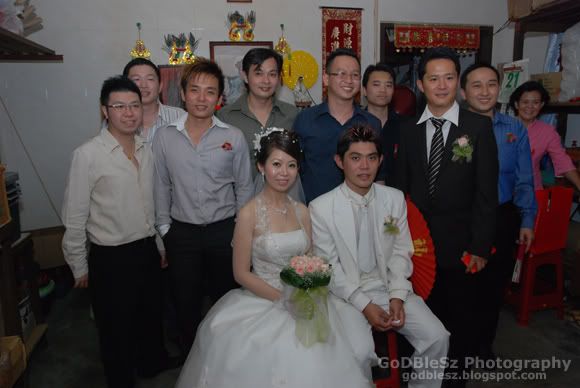 All the "HengDai"...
Then the family sit together to have dessert...
YeeChian's father was doing some traditional blessing ceremony i guess...
After that they will go to a Chinese temple for praying...To be continued...