Jingle bells, Jingle bells, Jingle all the way...HoHoHo~~~Christmas eve today, i'm in holiday mood already...Hahaaa...Company's management allowed us to go home earlier, and there is a gift exchange session later...Happy~~~
Okk let's continue for YeeChian's wedding...Here come the bridegroom...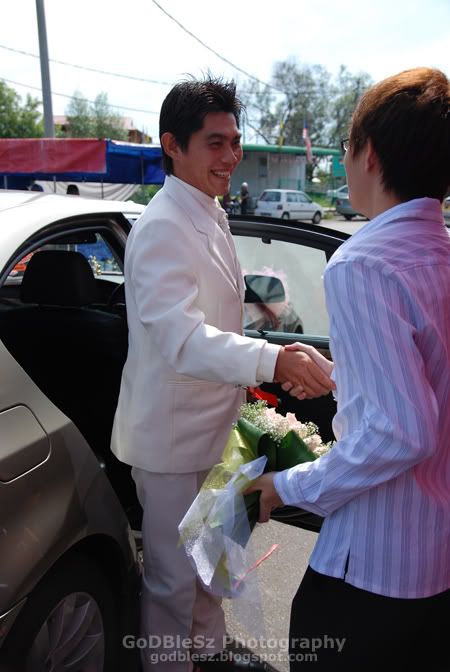 So YeeChian's brother open the car door for the bridegroom...
So after the bridegroom and his "HengDai" finished eating...Some games were ready by the "JiMuis" for them...
But it was easy games only, hahaa....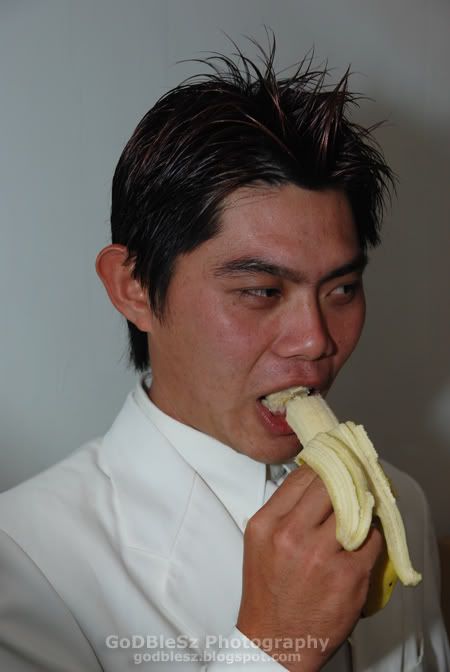 The bridegroom was eating banana...
Drink milk...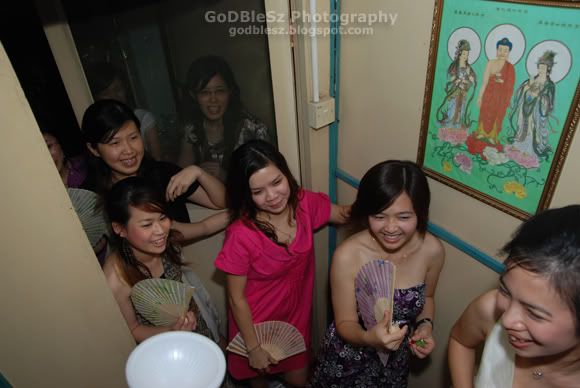 The "JiMuis" were blocking the path to the bride's room...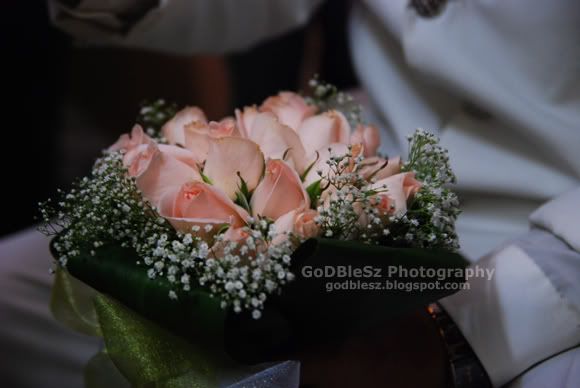 The beautiful flowers...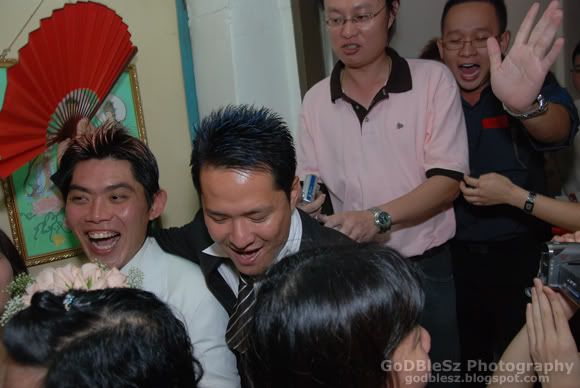 The "HengDai" couldn't wait anymore...So they push to enter the bride's room...Hahaha...
The last challenge...Speak "I Love You" to the bride with different language...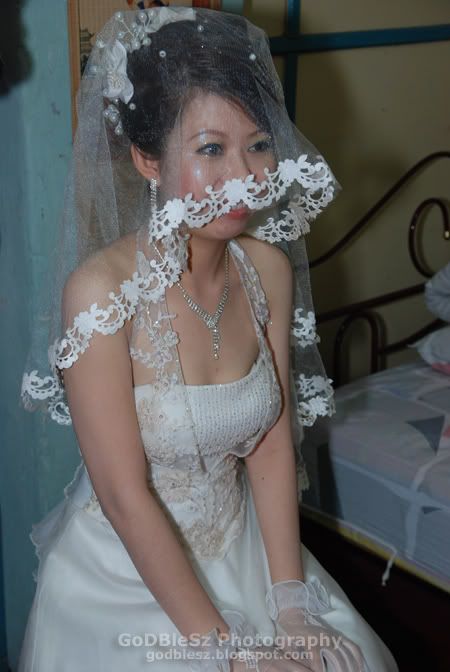 YeeChian smile happily...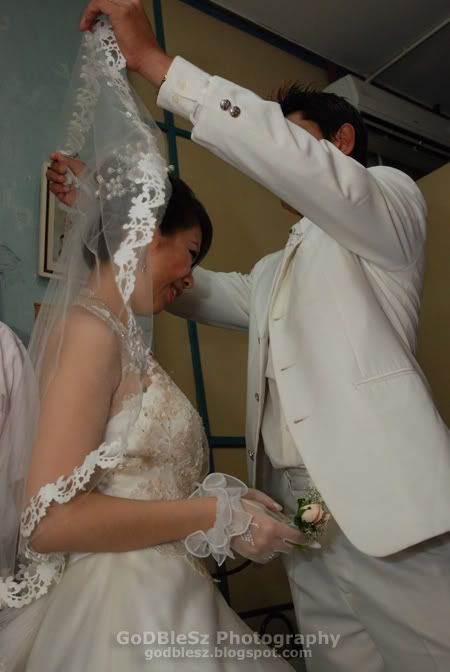 Finally the bridegroom finished all the games and the reward was the pretty bride...Hahaa...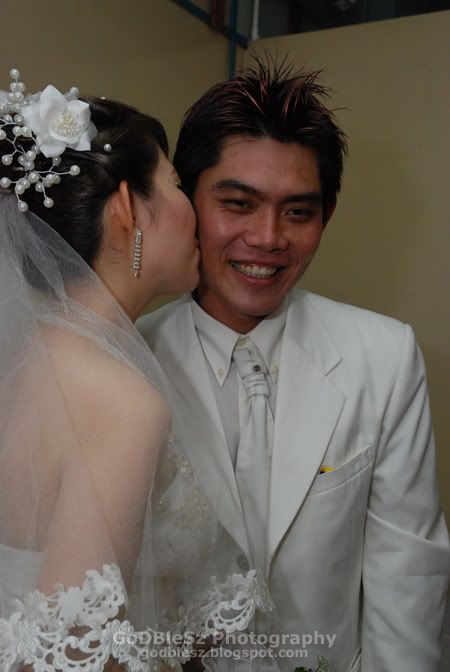 A deep kiss from YeeChian to her husband...
Take a photo then they have to go downstairs for the praying and tea ceremony...
Part 2 end here, more photos soon~~~
Christmas eve today, where will you guys go to celebrate?Well, i wish you all a Merry Christmas~~~