Kundasang @ Sabah (Part 8)
After the English Garden, we went to the next garden which is - Borneo Garden...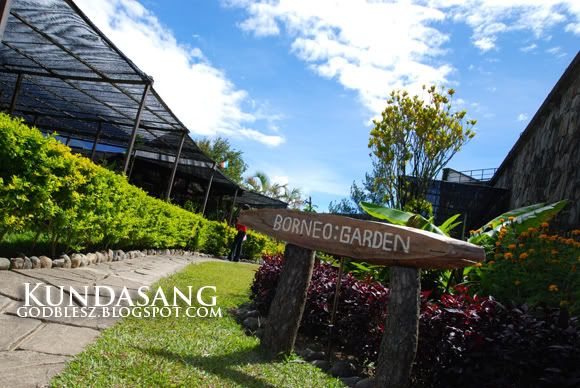 This is how the garden looked like...More like a tropical garden for me...
YuetLeng posing in front of those plants...
Then Johnny the "Fat Frog" posing in front of a "Fake Frog"...lolz...
Next we went to this garden..With a pool in it...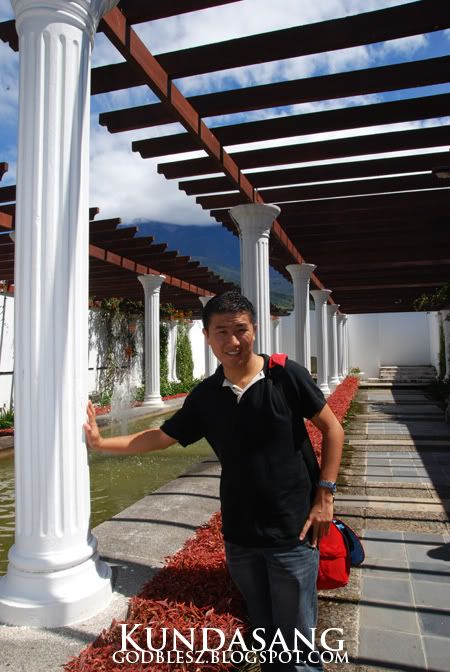 I asked YuetLeng to take a photo for me...
Then we went to the end of the garden...to take this nice photo...
Then my turn...I love the view over here...
So many houses down there...
Then i asked the girls to take a group photo before we leave...
2 photos taken by me while we were leaving the garden...
Next we went to the Kinabalu Park...You can have Jungle Trekking here but we just drive around...Because we are in rush to go back to Kota Kinabalu...
The map of the park...
Snapped this for WeiChih while we were deciding where to go next...Haha...
Ok then we went back to Kota Kinabalu...But before that, i'll show some photos of the Pine Resort and that will be the last part of our visit to Kundasang...See ya~~~