Kok Kay's Wedding Registration @ Thean Hou Temple (Part 1)
Last 2 weeks, i attended KokKay's wedding registration with his girl friend - HueyLi, at Thean Hou Temple...The registration started at 2.15pm and i reached there at around 2.15pm lol...
I took some photos during the whole process, here we go...
When i arrived, WanChi and SayKhoon reached already, so i took a photo for them 1st...
Then when it came to KokKay's turn, we then went into the hall...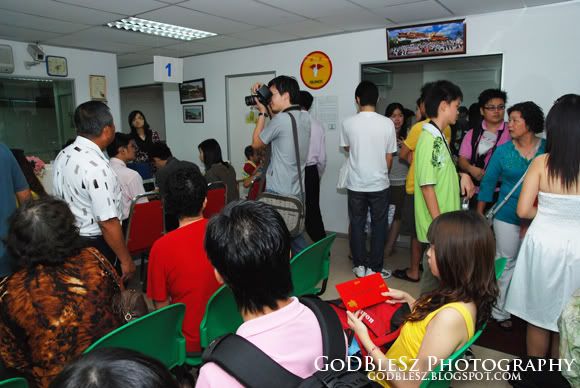 OMG so many people...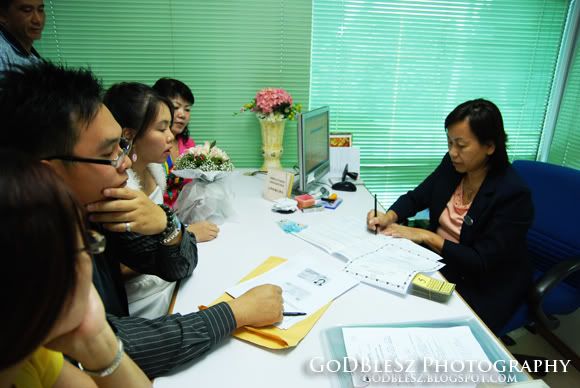 Hmm...They were preparing the documents i guess...Hahaa...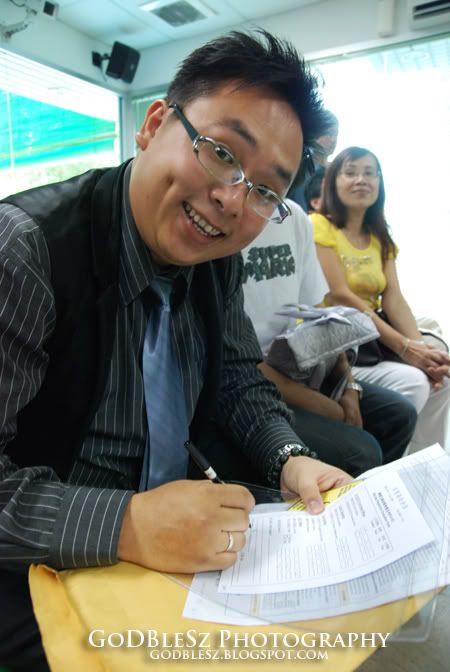 Haha, KokKay the happy man...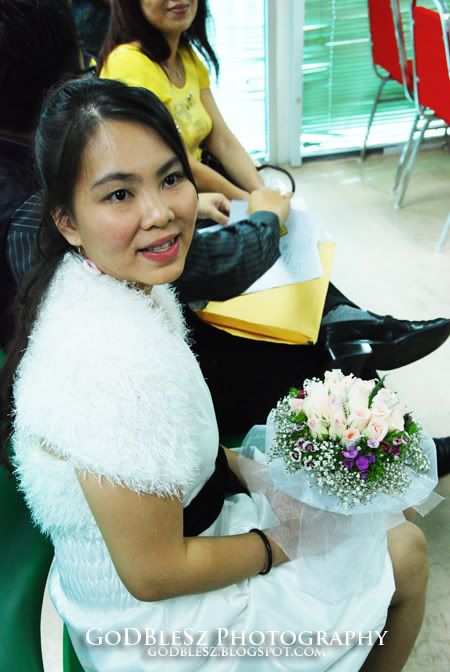 And then her girlfriend - HueyLi was holding a bunch of beautiful flowers...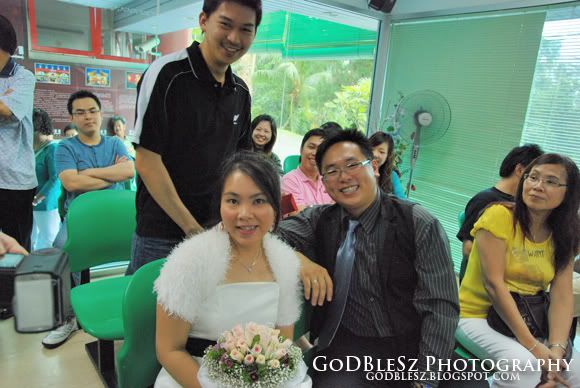 Then PohJoon with the lovely couple...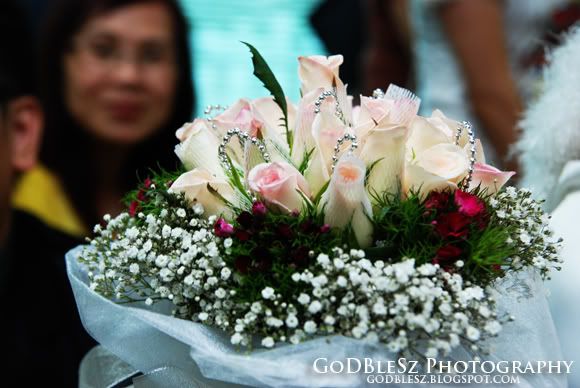 Close-up shot of the flower...
Ok i'll stop part 1 here, to be continued...